Listen into the latest
research and guidance on protein powders with ​leading dietician Dr Linia Patel
.
FitPro's Jane Waller chatted to Linia about this hot topic – Linia covers:
Why protein matters so much in the first place and when it might make sense to include a protein powder.
What to look for in your protein powder and how to choose the right one for you.
What are some of the terms used surrounding protein powders.
How much protein powder is too much?
Which types are better – such as whey or casein.
Plant vs animal protein powders – what's the difference?
What other ingredients are in protein powders and how they may affect you.
How to know if a protein powder is 'clean' or 'safe'.
Key things to look for when shopping for a protein powder
What about if my protein powder is causing me to have digestive issues.
Have you checked out Linia's best-selling online educations?
About the author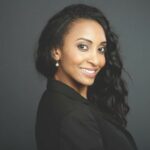 Dr Linia Patel has a BSc degree in biochemistry and physiology and has recently achieved a PhD in public health. Linia is a leading dietitian and sports nutritionist. Her passion is translating nutritional science into easy-to-digest and practical advice.