TIME FOR A TRX UPDATE WITH NATHAN D'ROZARIO, INTERNATIONAL EDUCATION AND TRAINING MANAGER FOR TRX TRAINING.
With so many exciting developments going on at TRX we thought it was time to have another catch up with Nathan. We talk about the latest TRX news… with a load of exciting developments thrown in for good measure. Nathan also shares some insights on the industry and his successful career.
Also, don't forget to check out their education.
WATCH THE TRX UPDATE WEBCAST NOW! OR, IF YOU'D PREFER TO LISTEN IN TO THE PODCAST – WE HAVE THAT FOR YOU TOO – LISTEN NOW!
FitPro has partnered with TRX to offer their great education on our CPD platform – go check them out
And if you want to grab yourself 20% off their products you can use our unique code TRXFITPRO at their checkout.

A little bit about Nathan…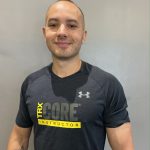 With nearly 15 years' experience as a personal trainer, football coach and educator, Nathan is the International Education & Training Manager for TRX Training, leading the development and awareness of TRX education, events and coaching globally. Previously, Nathan lived and worked in Dubai for Arsenal F.C. before moving over to MEFITPRO as their director of education. Nathan has presented at events around the world, including, MEFIT Summit (in Dubai) IDEA (in Las Vegas) and Perform X here in the U.K. Outside of fitness education, Nathan enjoys spending time with his family, travelling and visiting the greatest team the world has ever seen – Aston Villa