Last week, the British Medical Journal published its views in response to Government recognition that cannabis contained medicinal value and should be available on prescription.
The editor of the British Medical Journal, Fiona Godlee, said, "It offers hope of a potentially safe and effective treatment for thousands of children and adults with conditions that are currently beyond the help of licensed drugs."
Recognition from the Government would put the UK in the same league as 40 other countries and 29 US states, where the medicinal use of cannabis is already legal. Professor Mike Barnes is a neurologist who actively advocated for this change in the law. Commenting on Government reaction, Barnes said that there is, "Surprising evidence of efficacy, given the drug has been illegal in most countries for many years."
According to the BMJ, "Some studies have shown that there is a benefit for helping with conditions such as chronic pain, spasticity, nausea and vomiting, and epilepsy."
The president of CLEAR Cannabis Law Reform, Peter Reynolds, told Fitpro, "The long overdue movement on access to cannabis as medicine is very welcome. It is undoubtedly the beginning of the end of this terrible prohibition that has caused so much harm in our society over about 80 years. However, what it means in the short term is far from clear."
Reynolds continues, "The definition of a cannabis-derived medicinal product is crucial. If this results in the continuing denial of access to herbal cannabis, it will mean most people will have to continue in the illegal market and it will be a victory of political cowardice over science. Also, originally the Home Office said that GPs would be able to prescribe, but that seems to have changed to 'specialist doctors'; a term that has no specific meaning. In short, this is good progress, but the battle for a rational, evidence-based cannabis policy continues."
To read the full BMJ article, visit: bmj.com/content/bmj/362/bmj.k3357.full.pdf
In other news
Good week for … Sheffield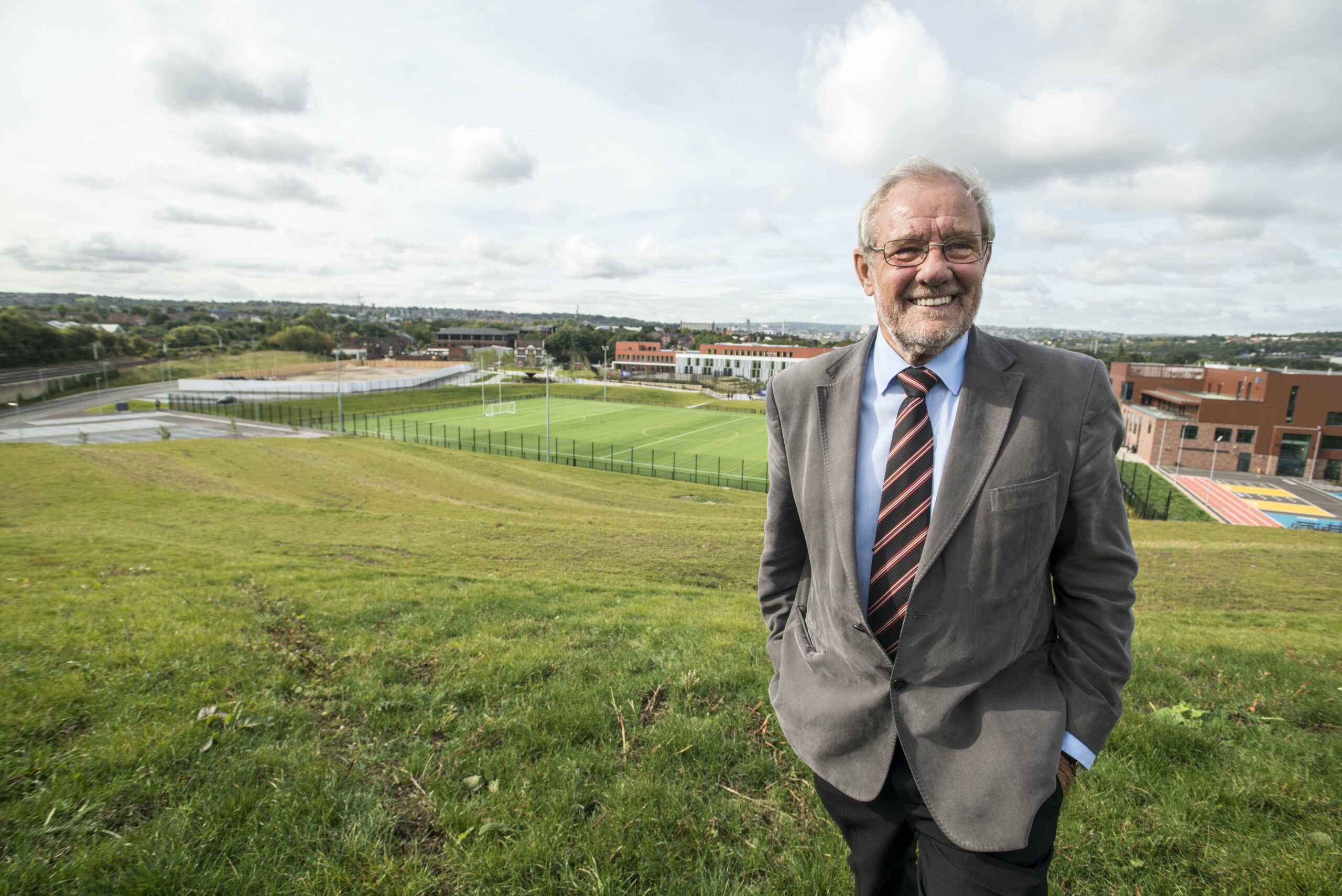 Image: Rt Hon Richard Caborn
Sheffield Olympic Legacy Park is demonstrating a significant contribution to the promised London 2012 legacy by bringing together elite athletes, professional sports, education, new skills, and applied research into health and well-being.
Former sports minister and project lead for Sheffield Olympic Legacy Park, the Rt Hon Richard Caborn, said, "One of the unique offers in the London bid was to deliver an Olympic legacy on health and well-being through the four themes of sport, economy, local community and sustainability."
Caborn adds, "Sheffield has taken this on board and is the only city in the UK that has delivered this part of the legacy thanks to many institutions working together – Legacy Park Ltd, Sheffield Teaching Hospitals, Sheffield City Council, and Sheffield Hallam University."
The park will host The National Centre for Sports and Exercise Medicine (NCSEM), one of three network partners that comprise the London 2012 Olympic Legacy programme, and Sheffield Hallam University's Advanced Wellbeing Research Centre (AWRC).
The NCSEM, which was opened by Lord Sebastian Coe in 2016, is enabling significant improvements in its first full year of operation with the co-location of NHS services and 80,000 appointments a year from hospitals to clinics based in leisure centres – Graves Leisure Centre, Thorncliffe and Concord Sports Centre. It has also seen 20,000 individuals engage in public health behaviour change programmes embedding physical activity in schools, the workplace and communities.
Lord Coe said, "Sheffield understands the power of sport, not just at elite level, but as a way to engage local communities, and as a city has used it in an exemplary way that should be seen as a template for so many other cities, not just in the UK but around the world."
For more information, visit olympiclegacypark.co.uk, follow @OLPSheffield on Twitter, like our Olympic Legacy Park page on Facebook, or search Legacy Park Ltd on LinkedIn.
Where next? Check out our pick of eco- friendly fitness products HERE