Fiona Roberts helps us all think about our role as a fitness professional and the need to consider a more trauma-informed approach.
*Trigger Warning*
We hear from Fiona around what trauma is and how it affects people long term potentially creating barriers to accessing physical activity.
We discuss why we believe it is essential for instructors to become trauma-informed. Fiona also provides some suggestions of practical things we can do as instructors to become more trauma-informed and gives some great recommendations for further study.
Please be mindful we discuss the subject of trauma so you may wish to pause or stop at any time.
Here are some of the references and links Fiona mentions in the webcast:
A little bit about Fiona…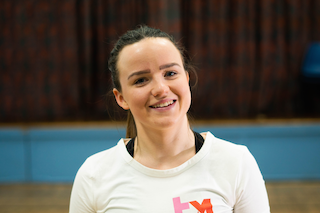 Fiona Roberts is an experienced Personal Trainer with a background in youth and community charity work. In 2020, she founded theMovement Charity, which exists to break down barriers to exercise for women who have experienced domestic violence, sexual exploitation, homelessness and different disadvantages. As part of her work of theMovement, Fiona has designed and delivers training for fitness professionals in a trauma-informed approach to exercise provision.