Whether you're training for a marathon, half marathon, an ultra-distance event, or just looking to improve your parkrun time, what you eat makes all the difference. Award-winning registered nutritionist Anita Bean shares with Fitpro readers two exciting recipes from her book.
Chicken and Prawn Paella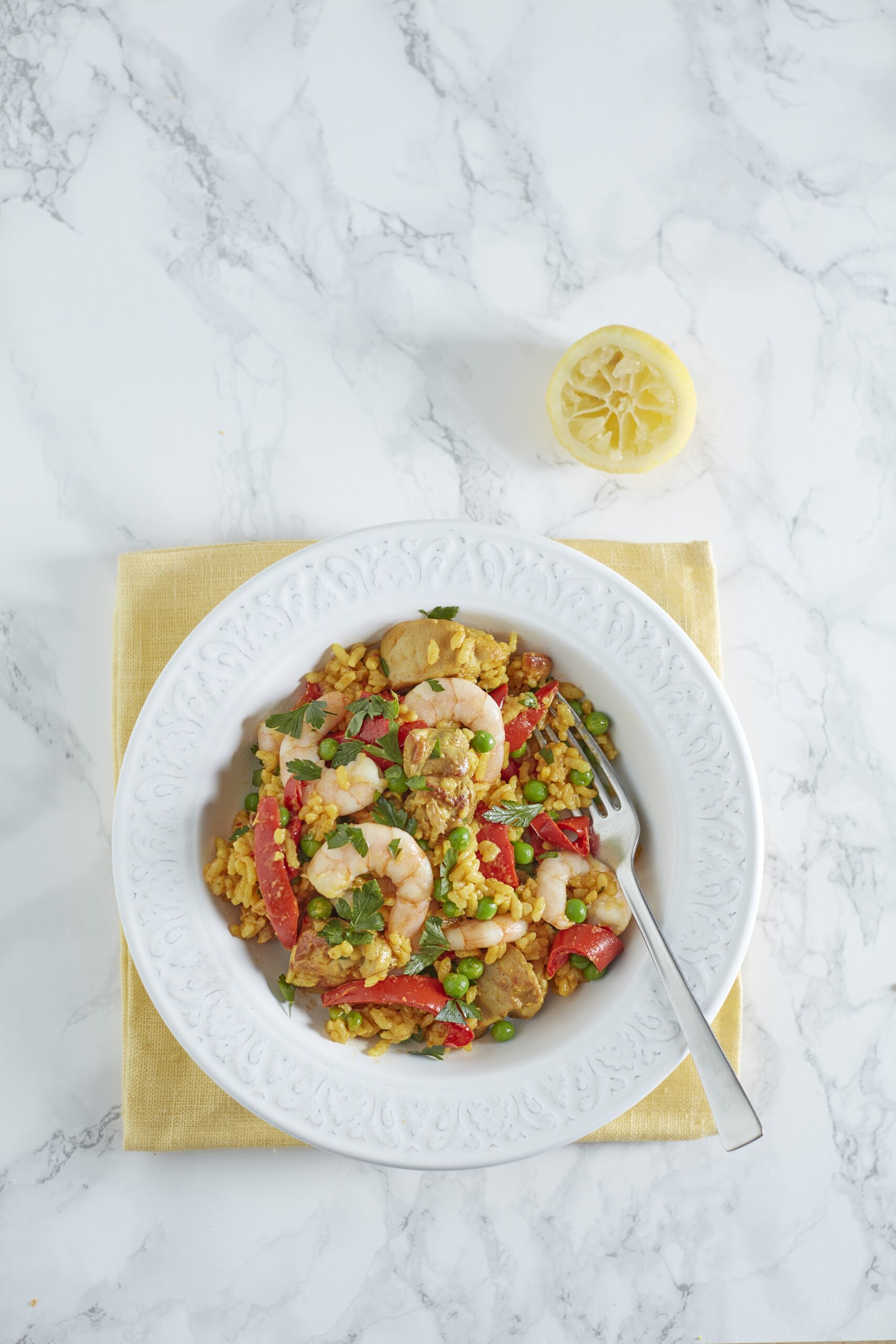 Paella is one of Spain's most popular and famous dishes. It's made from rice, fish, meat and vegetables but there's no set recipe – the permutations are endless! This version contains a mixture of seafood and chicken and plenty of veg, which makes it a super source of carbs, lean protein and vitamins – and so is ideally suited to runners recovering after a heavy training session. It's also the perfect way to carb-load before a big race.
Serves 4
1 tbsp light olive or rapeseed oil
1 onion, chopped
2 garlic cloves, crushed
1 tsp paprika
½ tsp turmeric (or a pinch of saffron)
300g (11oz) paella rice
300g (11oz) skinless, boneless chicken thigh fillets, cut into chunks
1 red pepper, deseeded and sliced
1 litre (1½ pint) chicken stock (or 3 chicken stock cubes dissolved in boiling water)
400g (14oz) cooked, peeled king prawns
125g (4oz) frozen peas
Juice of 1 lemon
Handful fresh parsley, roughly chopped
Heat the oil in a large frying pan over a medium heat and fry the onion for 5 minutes. Add the garlic, paprika, turmeric, rice, chicken and pepper and cook for a few minutes to lightly brown the chicken.
Add the stock and bring to the boil. Season and simmer for 30 minutes over a low heat, stirring regularly until the rice is almost tender and most of the liquid has been absorbed.
Stir in the prawns, peas, lemon juice and parsley. Cook for a further 3 minutes or until the prawns are pink and cooked through, then serve.
Per serving: 583 kcal, 46g protein, 12g fat (3g saturates), 70g carbs (6g total sugars), 6g fibre
Mexican Bean Burgers with Avocado and Salsa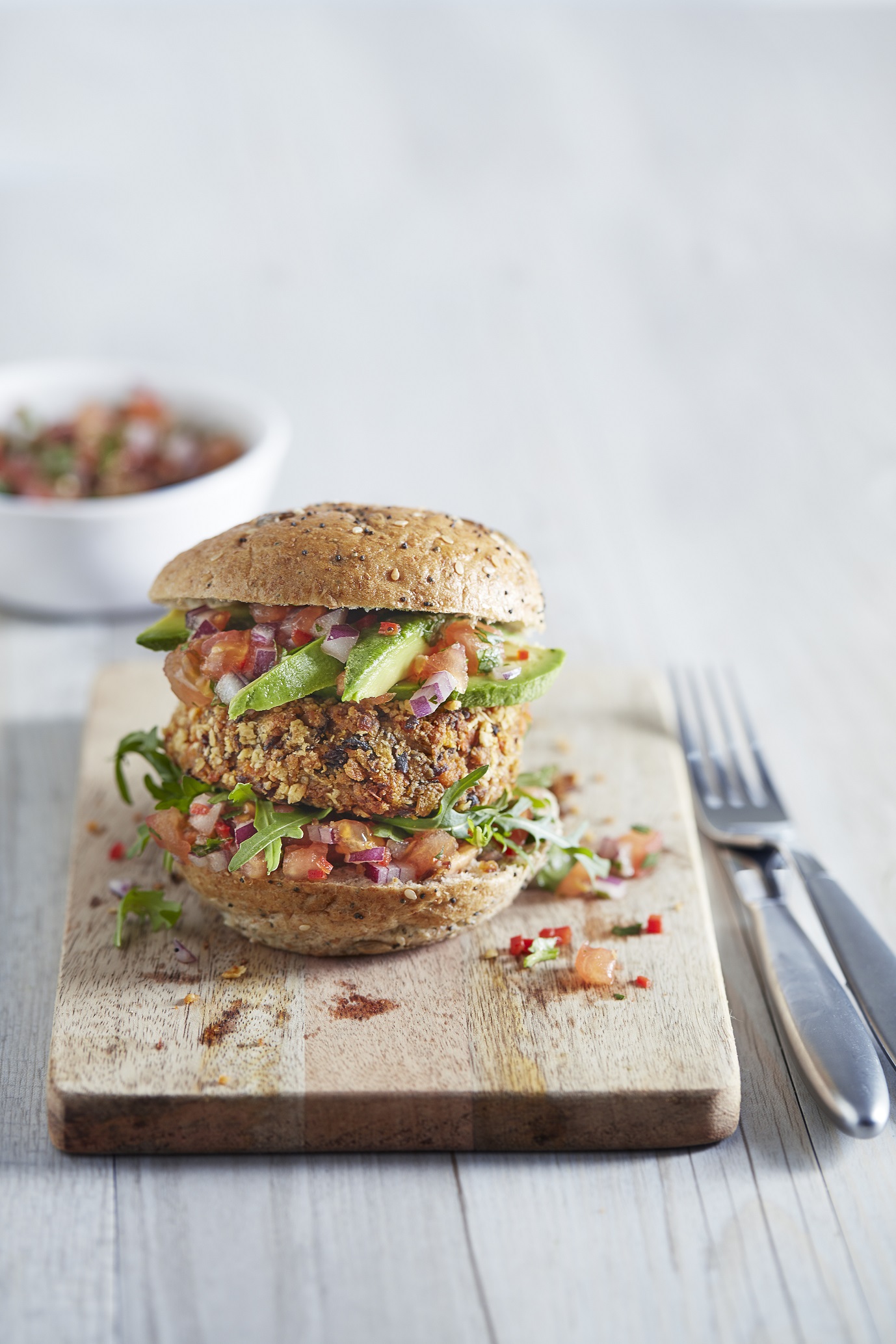 These protein-packed burgers are really easy to make and are a super-tasty way of adding plant protein to your diet. Red kidney beans are a brilliant source of protein and fibre and they also contain pre-biotics that help promote the growth of healthy bacteria in your gut. You can substitute with chickpeas, borlotti beans or black beans if you prefer.
Makes 8
1 tbsp light olive or rapeseed oil, plus extra for brushing
1 onion, finely chopped
1 garlic clove, crushed
200g (7oz) cooked vegetables (e.g., carrots, sweet potatoes, butternut squash)
400g (14oz) tin red kidney beans, drained
A pinch dried chilli flakes
½ tsp paprika
50g (2oz) day-old wholemeal bread
½ tsp ground cumin
Salt and freshly ground black pepper to season
4 tbsp oats or sesame seeds
4 wholemeal baps
For the salsa
1 large ripe tomato, skinned deseeded and finely diced
1 tbsp fresh coriander, chopped
½ tsp finely chopped fresh chilli (or to taste)
1 small clove of garlic, crushed
1 tsp olive oil
¼ red onion, finely chopped
1 tbsp lemon or lime juice
To serve
Rocket and 1 large avocado, sliced
Pre-heat the oven to 190°C/375°C fan/gas mark 5.
Heat the oil in a non-stick frying pan over a medium heat. Add the onions and cook for 3 minutes until translucent. Add the garlic and continue cooking for a further minute.
Place the onion mixture, vegetables, beans, chilli flakes, paprika, bread and cumin in a food processor and blitz until well combined. Season with salt and freshly ground black pepper. Alternatively, place in a large mixing bowl and mash together with a potato masher or fork until well combined.
Shape the mixture into eight small burgers. Put the oats or seeds on a plate and coat the burgers.
Place the burgers on an oiled baking tray then brush with olive oil. Bake in the oven for 25-30 minutes until they are lightly browned and crisp on the outside.
In a separate bowl, make the salsa by combining all the ingredients together.
Place burgers in toasted wholemeal baps with rocket, slices of avocado and tomato salsa.
Per serving (2 burgers): 396 kcal, 14g protein, 16g fat (3g saturates), 44g carbs (8g total sugars), 14g fibre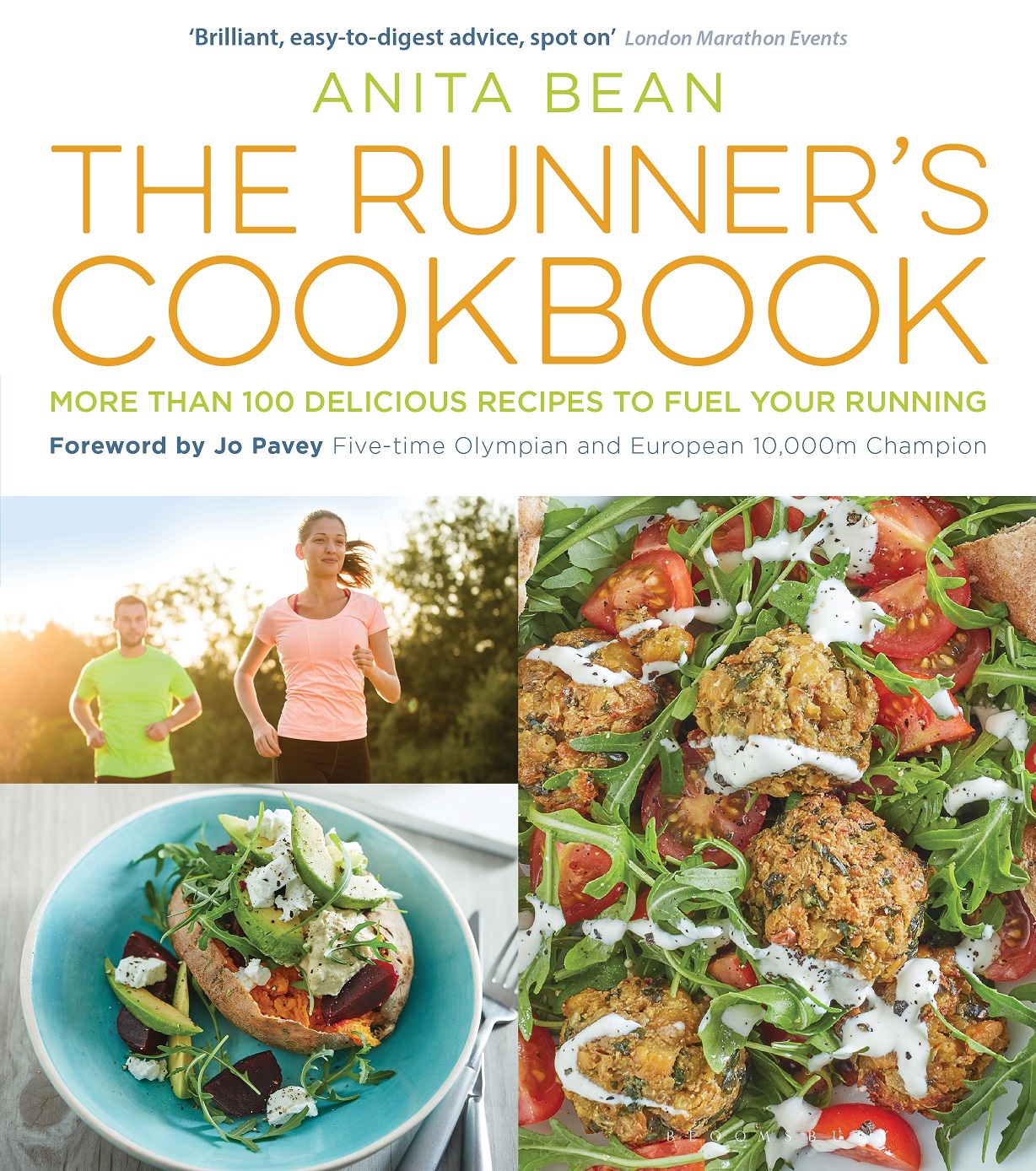 The Runner's Cookbook ls is a nutrition guide and cookbook for runners, packed with easy-to-follow, delicious recipes and practical eating advice on how to prepare for 5k, 10k, half marathons, marathons and ultra-distance races. Find out what to eat before, during and after your running sessions to get the most out of your training, with additional guidance on hydration, supplements, and how to optimise recovery from injury. Enjoy more than 100 easy recipes ­– including breakfasts, salads, main meals, vegetarian main meals, desserts and snacks ­ – all nutritionally balanced to help you go the extra mile and achieve your running goals. 
Anita Bean is an award-winning registered nutritionist, internationally published author, health writer, and former British bodybuilding champion. She specialises in sport and exercise nutrition and is passionate about helping people improve their performance in training and competition through her writing and talks. She is the author of The Complete Guide to Sports Nutrition and The Vegetarian Athlete's Cookbook, among other titles, and has previously worked with the British Olympic Association. Anita is currently the nutritionist for The London Marathon and RideLondon.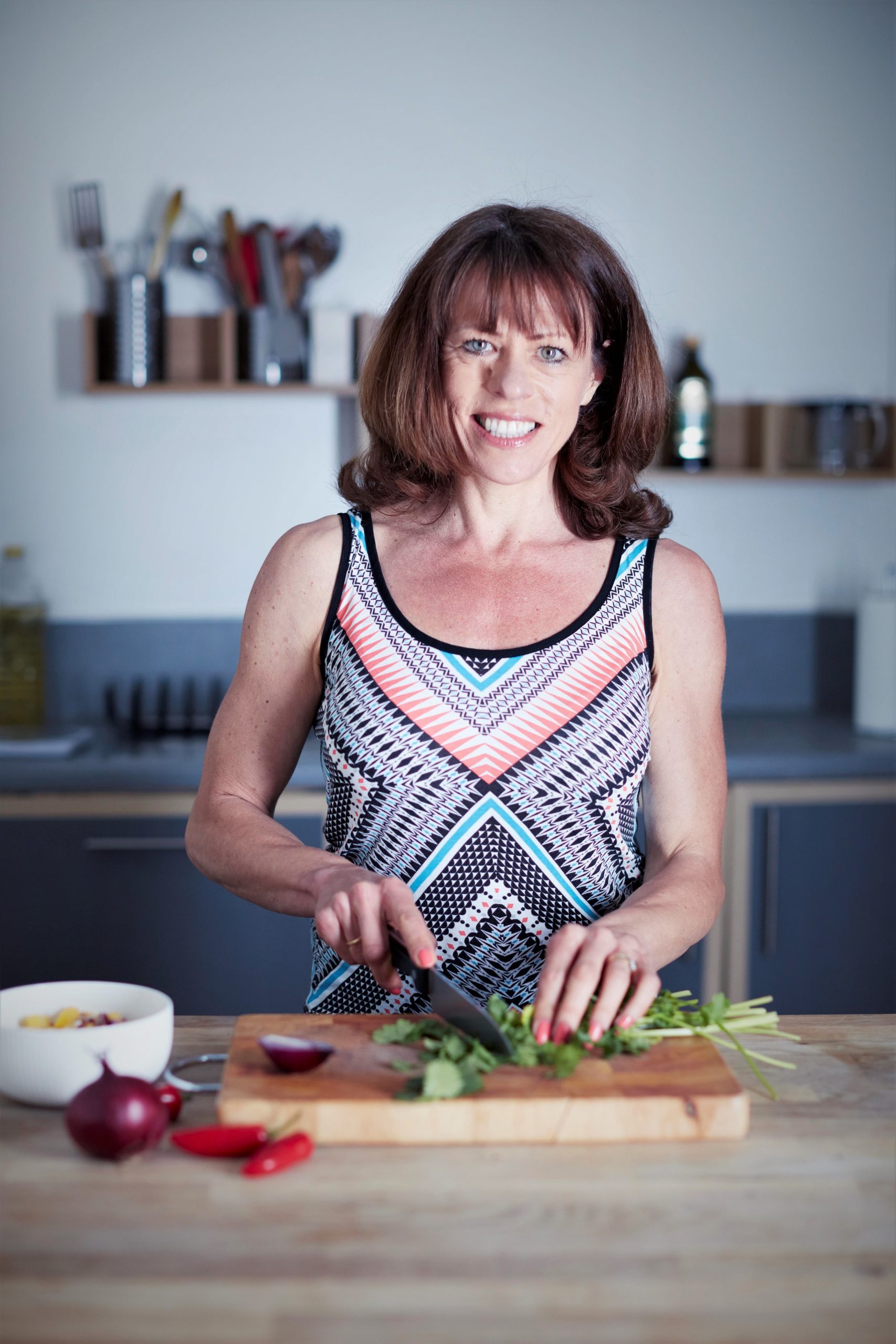 Available via Bloomsbury books: bloomsbury.com/uk/the-runners-cookbook-9781472946775/
Where next?   Love food, hate waste? read about the food companies who are resourceful about food waste HERE