"Eat this." "Don't eat that." Mums-to-be want to do their best for their babies, yet the advice they can get about what to eat and what not to eat may get very confusing. Here is your quick nutrition go-to guide for you and your pregnant clients from Dr Linia Patel.
Download this pregnancy nutrition factsheet and learn what to eat when you're expecting.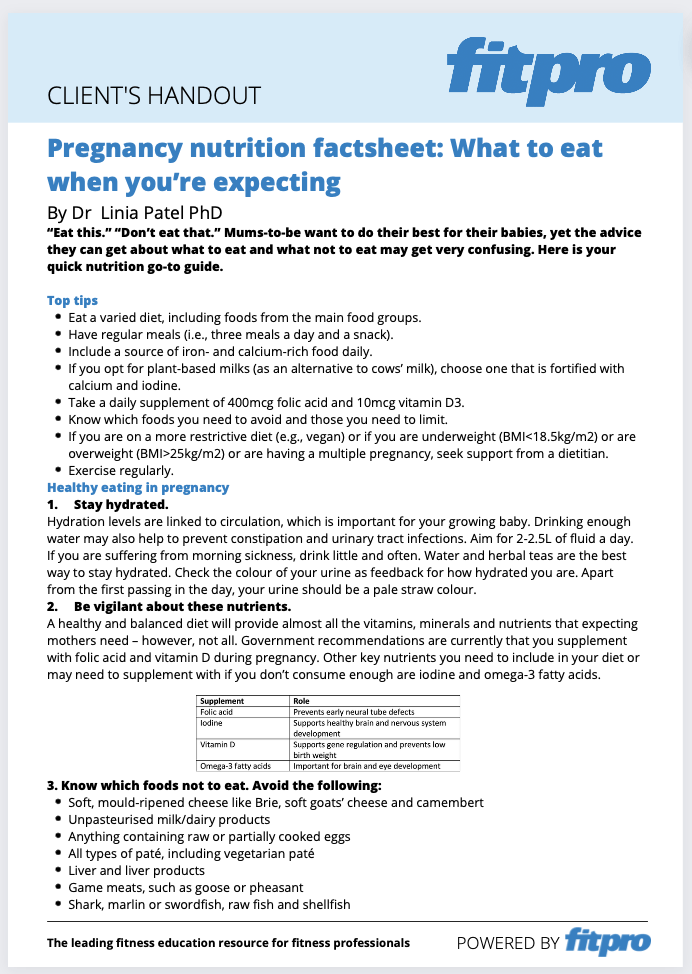 To download the full PDF CLICK HERE
You should now go check out Linia's best-selling online educations:
Which one do you fancy?
About the author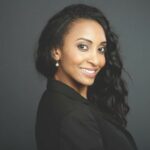 Dr Linia Patel has a BSc degree in biochemistry and physiology and has recently achieved a PhD in public health. Linia is a leading dietitian and sports nutritionist. Her passion is translating nutritional science into easy-to-digest and practical advice.
References available on request.