We caught up with Aaron Barnett to get his perspective on how some health testing can be the missing link to understanding our client's challenges.
Aaron has been an integral part of FitPro and ViPR – he now specialises in supporting clients specifically in fitness whilst integrating all areas of health at Peppy. He recognises that digging deeper with the 'right' tests can significantly improve results and help shed light on areas that may have previously been overlooked. 
Wanna learn more from Coach Azza? Check out his guidance on The 4Q model and how to apply it to fitness performance training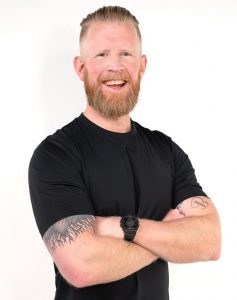 A little bit more about Aaron…
Aaron Barnett currently leads Fitness Practitioner at Peppy (Corporate Wellness) helping to support the moments that matter. In his previous life he was the Head of ViPR education for FitPro and managed the FitPro National Trainer team. As well as a successful PT and educator within his own rite Aaron believes that by learning, sharing and collaborating with the best in function this will serve ViPR Global in remaining the number one functional training tool!