With many group exercise instructors struggling with their income we discuss whether venturing into the community is an option to boost income. Lincoln Bryden chats to Fitpro's Teresa Wheatley.
We look at how easy it is to get started and how to get over any barriers and some of the natural hurdles. We explore what payment options you should explore, how to market yourself and how to deal with the 'competition'. With over 60 years of experience between these two we know there will be some gems to help you thrive, not just survive – enjoy!
You can download Lincoln's book here. Also, you can tune in to his previous webcast 'Find Your Edge' here.
A little bit about Lincoln…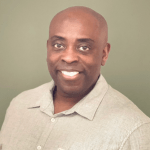 Lincoln Bryden is a fitness industry veteran with over 30 years helping others to thrive. As an instructor, presenter and speaker, he has coached literally thousands of people across the world in a wide range of fitness and group exercises disciplines. He has presented in over 40 countries and has created numerous fitness programmes and CPD courses.
As well as delivering Personal Training courses for the last 10 years, he is a Sports and Exercise Science Lecturer, as well as regularly training group exercise instructors and personal trainers on a variety of topics, all with the ultimate aim to make them better coaches and to provide a better service for their clients.
He is the author of P.R.I.M.E, which is a simple 5 step system designed to help group exercise instructors launch their own programmes and impact more people. You can download Lincoln's book here