Next month will mark the opening of the first eco-friendly, human-powered gym in London, Terra Hale, which will harness members' energy to power its facility. Recycled materials have been used for everything at the pay-as-you-go gym; the walls are made from reclaimed wood and are covered with plants to oxygenate the studio. With a prize each month for the biggest energy generator, each class generates between 1,500 and 3,300 watts, which is enough to power a desktop computer for a working day.
<top image credit> Sonja Kljucec, photofirst.ca
Other green gyms 
Recently in Fitpro magazine we spoke to two gyms about their green credentials and how they've upped the eco-friendly ante in their facilities.
Our model is created around energy saving and sustainability," says EcoGym founder Paul Crane. "We use natural oils and we look at the design of the lighting, the flooring, etc., so every business operation has a sustainable edge to it. For example, we don't have bins on site; any rubbish we do have, we recycle. We also encourage members to bring re-usable bottles. It's about making small changes in people's behaviour. Not preaching, but giving people the opportunity to be sustainable."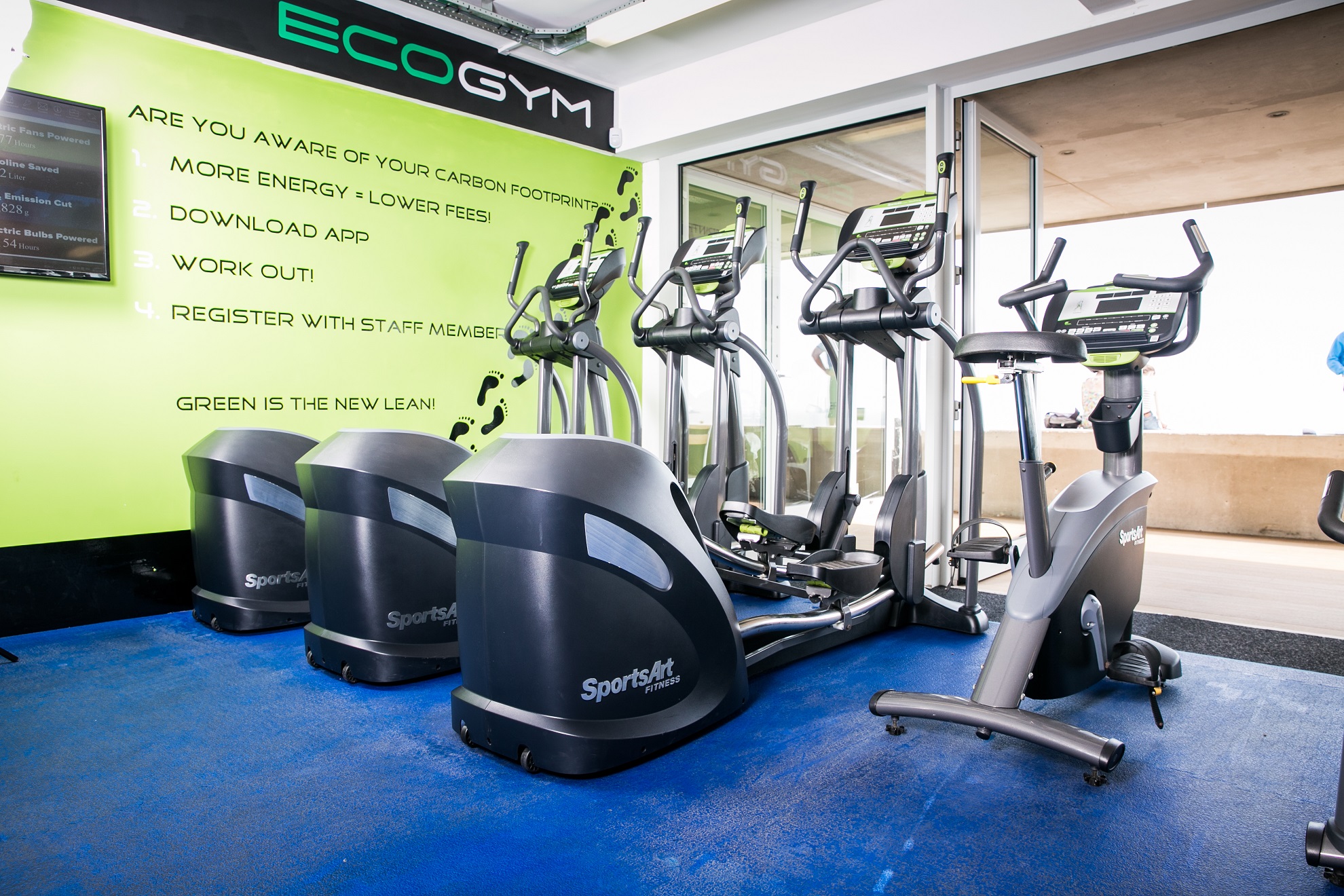 EcoGym is the first gym in the world to be accredited by Circle Green (one of the UK's leading energy management companies), which audits the amount of human energy the gym harnesses on site. Obtaining its eco-powered equipment from SportsArt (gosportsart.com), the gym made energy savings of 8% using two upright bikes, one recumbent and three cross trainers. The study was conducted over a six-month period. By introducing more eco-powered equipment, Crane aims to increase that to 30% during a six- to 12-month period. Through the EcoGym app, members can see their individual energy contribution on a monthly basis, which in turn reduces their membership.
At BioFit in Canada, founder Matt Morley has used biophilic design (who is pictured above in main image) – creating a space that is in harmony with the outside world to improve people's health and well-being. He explains that he wanted to devise a gym concept "that is more evolution friendly, based on the assumption there is a disconnect between modern lives and how we are designed to live – a detox space."
Drawing on inspiration from offices such as Google's, Morley combined green building design with healthy design principles to fill a gap in the market for a green workout space. He elaborates, "I began to ask: can you energise them and impact on their mood? A local carpenter makes some of the equipment for us using local, sustainable pinewood that is indigenous to the space. We know exactly which tree it has come from and how far it has travelled. From this, we made pull-up bars, balance beams, etc., with no electricity involved."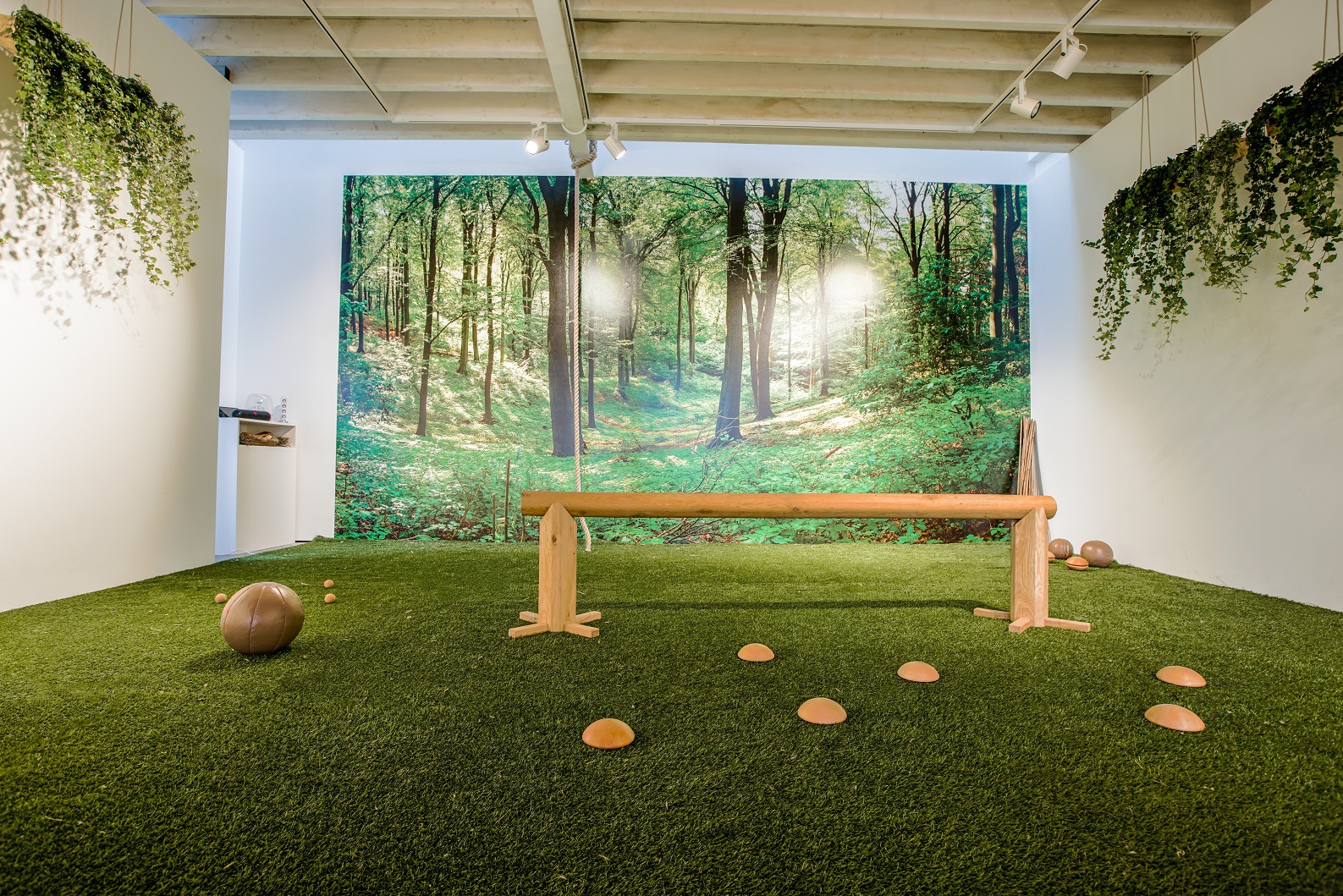 With no more than 15 people in class, BioFit's classes bring in elements of play, bodyweight strength and animal locomotive patterns. "You are barefoot, connecting with the landscape, materials, texture and, once you are training, you forget the environment and focus on the movements," he says.
The question is, while some corporate offices have been embracing a greener approach for some time, why has it taken so long for the fitness industry to get on board? Morley believes that "it's the Henry Ford thing. If he'd asked his consumers what they wanted, they'd have said more horses – and he gave them a car. No one knew they wanted a green gym. I had to build it up and show it to them. You try to do everything you can to spread the word."
Both Morley and Crane see their models growing in the future. Morley is currently creating a BioFit gym for a medical university in Sweden and is talking to residential real estate developers, hotels and spa owners about building BioFit into their designs.
"People have been really receptive to EcoGym," concludes Crane. "Brighton was an obvious choice for one of our gyms, given the fact it's the only green sea in the country, plus Caroline Lucas and Jonathan Bartley (co-leaders of the Green Party) believe in what we do. We're launching our franchise model in February, giving people the opportunity to own their own EcoGym. We're asking other gyms the question: Why wouldn't you do it and why aren't you doing it?"
EcoGym member Ben Carter adds, "I saved 10% off my membership this month by simply working out: amazing. Next month I am going for 15%."
Paul Crane offers some eco-friendly tips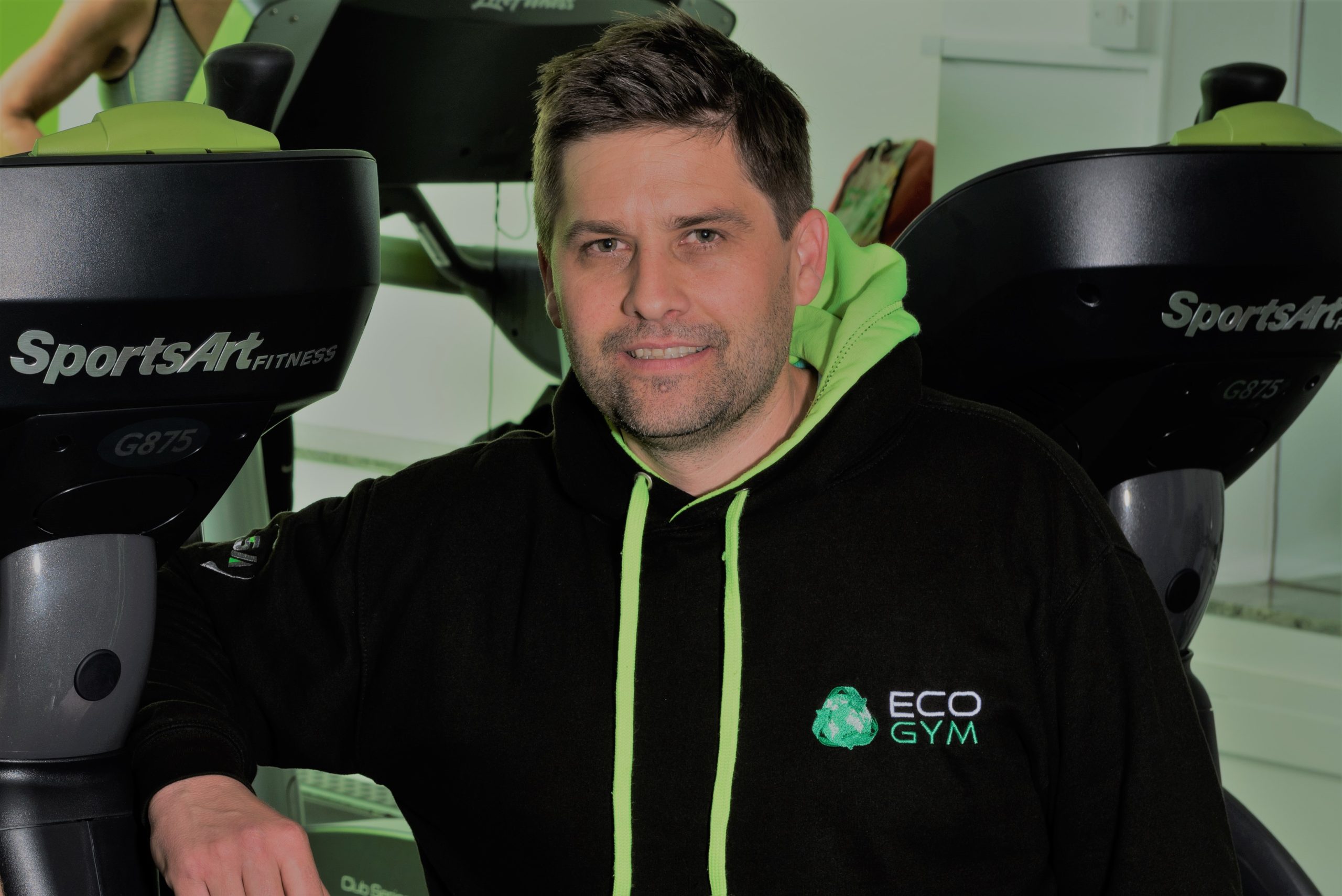 Encourage members to bring their own towels and use washable microfibre cloths in the gym
Make your own antibacterials, which are more cost-effective than buying ready-made ones that can also contain toxins
Be more aware of our collective responsibility to recycle and get involved with outreach programmes
Incorporate some biophilic design into your gym so that, when people walk in, they don't have to ask the question, "What makes you an eco gym?"
Bring plants in, such as peach lilies and ferns, which tend to be quite robust but are said to purify the air
One bin is rubbish – a recycling initiative
Recycle for London recently launched its One Bin is Rubbish campaign – aimed at encouraging Londoners to recycle more within their own home after research showed that over a third of Londoners said they would recycle more if they had another bin at home. This of course applies to the rest of the country too.
Tricks you can try at home include:
upcycling that giant plastic protein tub; it's empty and collecting dust, so use it to grow your pot plants in
using mason jars to make the perfect smoothie or protein shake container
reusing old bike tyres as tyre liners to keep broken glass from giving you a flat.
For more tips and tricks for a greener lifestyle, visit https://www.recycleforlondon.com/one-bin-rubbish  
Where next? Read Callum's story when he took on the biggest cycle ride of his life HERE