Sport Relief is when the British public comes together to get active, raise money, and change lives.
Since last year's Sport Relief, your money has been used to help treat 900,000 people across Africa with anti-malarial drugs, and also more than 3.4 million people in Africa through maternal, neonatal and child-health funding. Along with these key fundraising achievements, Sport Relief has helped more than 50,000 people in the UK living with a mental health problem. For this week's newsletter, we wanted to share what some of the people in the industry are getting up to.
 FitPro national trainer attempts World Record!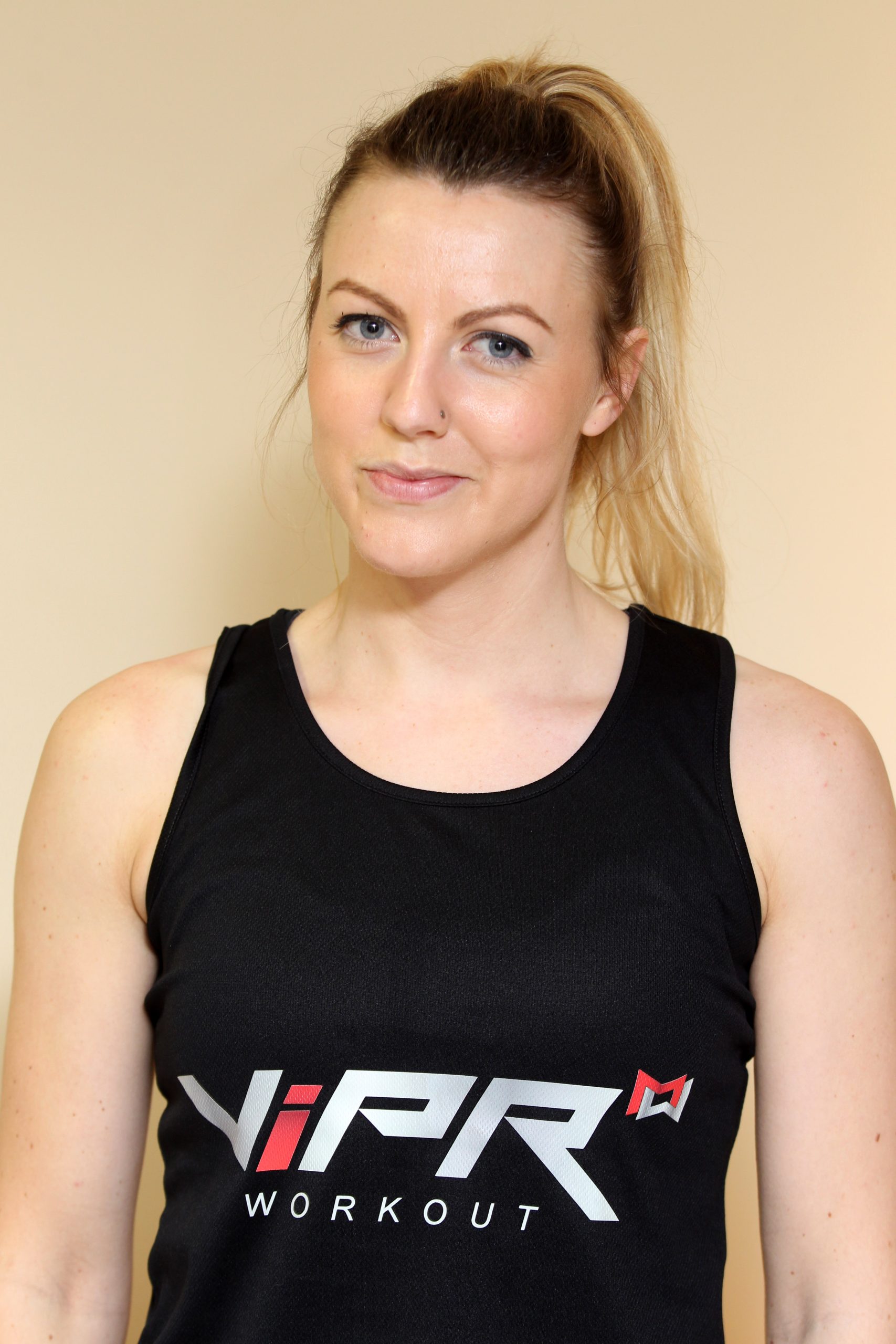 Holly Lynch
It has been quite the week already for FitPro national trainer Holly Lynch. Holly has been shortlisted for the Personal Trainer of the Year award at the International Fitness Showcase in Blackpool.  Good Luck Holly! Wanting to pull out all the stops in aid of Sport Relief, Holly rallied the troops in her hometown of Burnley to take on the mammoth challenge of breaking The Guinness World Record attempt for the largest amount of people performing a push-up at the same time! Hundreds and hundreds of people arrived at Burnley  college. We won't know whether they have broken the record until the video has been reviewed. We think this is awesome, so take a look! Have you tried any sporting activities to try and break a World Record? Let us know and get in touch: publish@fitpro.com
Birmingham City University host unique endurance challenge
For its contribution to Sport Relief 2018, Birmingham City University organised a unique endurance challenge – to cover the distance from Birmingham City University South Campus to the Eiffel Tower in Paris. All of this in just one day! Attendees were encouraged to reach the goal of 370 miles by rowing, cycling and walking the route. All abilities were urged to join in and university chancellor, Lenny Henry, recorded a motivating message to help drive support.
Mark Jeffreys, director of sport at Birmingham City University, said, "It's great to see staff and students working together to raise money for such a great cause. The fact that they covered so many miles in such a tight period of time makes it all the more impressive. We even completed our Sport Relief challenge 20 minutes early!"  Jeffreys added, "With the work we are doing around the university to get as many staff and students as possible involved in sports, this is a great example of bringing people together to take part. We're very proud of them all."
Footballer helps Wimbledon woman
Former professional footballer, Chris Beardsley, wasn't going to sit back and do nothing for Sport Relief. So, he decided to help one Wimbledon woman get active. Voltarol introduced Chris, a UEFA A Licence football coach and strength and conditioning coach at championship team Burton Albion to Sonia Gooden, a primary care worker and mother of four. Sonia had previously not been undertaking any exercise and lived a very sedentary lifestyle. Chris's advice and fitness plan helped inspire Sonia to complete a Sport Relief Step Challenge, taking 140,000 steps in just four weeks (5,000 steps a day); the equivalent distance of London to Cambridge.
According to Arthritis Research UK, 75% of the UK says they wished they exercised more than once a week, but just 53% of people do.1  Via partnership with Sport Relief, which has seen Voltarol pledge to donate £100,000, the brand aims to motivate and inspire the nation to get off the sofa, get active, and undertake their very own challenge.
In response to why PTs should get involved with charity initiatives, Beardsley said, "PTs are seen as role models and the knowledge they have is so useful in helping people to live healthy lives with minimum impact. Plus, the encouragement they can give to people involved in these initiatives can really make the difference in terms of someone staying on track and achieving their goals."
Watch the video of Chris completing the Steps challenge with Sonia:
Chris's reason for getting on board with the initiative was to help demonstrate that you don't need to run a marathon to do something worthwhile.
 Ref: Arthritis Research UK Survey, March 2017
 GO TRI Gym Challenge
The brand-new Sport Relief app will unlock exclusive celebrity content and ensure that every step counts across the week. Coming soon to the app will be content featuring British Triathlon rising star Olivia Mathias as she takes on a bespoke workout circuit that will prepare you for the GO TRI Gym Challenge.
The GO TRI Gym Challenge consists of three elements – row, bike and run – which can be completed in one session or three separate sessions in the gym:
500m row – jump onto a rower, set your level, and off you go; once you have completed the 500m row, make a note of it so you can upload the time on the GO TRI website
5km bike – using an exercise bike, set the seat at your perfect height, get comfortable, and start cycling for 7.5km (please note that if your bike is measuring in miles, you are aiming for 4.66m); once again, when you have completed the bike element, make a note of the time
5km run/walk – this is the final element of the challenge; if you can't run on a treadmill, don't worry, you can walk the distance at your own comfortable pace
Gym users across the country can take on a 500m row, 7.5km stationary bike ride, and a 1.5km run on the treadmill and input their times online at gotri.org/gymchallenge to see how they rank against British Triathletes, celebrities and other GO TRI-ers.
DW Fitness First, a nationwide fitness operator, is also rolling out the challenge to its members and is accessible at more than 120 clubs. If you're not a DW Fitness First member, you can download a three-day guest pass here for use between 12 March and 25 March to take on the challenge at your nearest facility. Donations to Sport Relief can be made directly through the app.
To take part in these Sport Relief challenges, download the Sport Relief app for free from the App Store or Google Play Store.
You can donate to Sport Relief through British Triathlon's corporate hub, available at https://my.sportrelief.com/corporate/BritishTriathlon
Legacy 300 does Sport Relief
 
Another intriguing way to support Sport Relief this month is the invitation to join Olympic medallists and participate in a range of sporting activities alongside them. Having already raised £344K for good causes through the hosting of experience days, the athletes behind Legacy 300 hope to generate funds for Sport Relief through people scoring places on VIP days throughout 2018 and 2019. So, if you wanted to row with a GB rower, cycle the Olympic velodrome and meet a GB gold medallist, or crash the rapids with a gold medal canoeist while raising money for Sport Relief, visit: www.legacy300.com
 Take a watch of the Legacy 300 video, here: 
Crowd Funding from Billy Cotton on Vimeo.
What did you do for Sport Relief this year? We would love to hear what you did for the charity event. Get in touch with us to share your stories: publish@fitpro.com