Magazine References
Nov – Dec 2022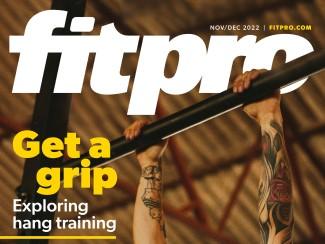 ---
Pg 6-7 PTSD and physical activity
References
Rosenbaum S et al (2017), Exercise and posttraumatic stress disorder, Handbuch Stress Regulation and Sport, 1-13. DOI: 10.1007/978-3-662-49411-0_16-1
Dedert E et al (2010), Posttraumatic disorder, cardiovascular and metabolic disease: A review of the evidence, Ann Behav Med., 39, 9(1): 61-78.
Hegberg N et al (2019), Exercise intervention in PTSD: A narrative review and rationale for implementation, Frontiers in Psychiatry, 10(33).
Wheeler M et al (2020), Outdoor recreational activity experiences improve psychological wellbeing of military veterans with post-traumatic stress disorder: Positive findings from a pilot study and a randomised controlled trial, PLOS ONE. DOI: https://doi.org/10.1371/journal.pone.0241763
Meta-analysis of the efficacy of treatments for posttraumatic stress disorder – PubMed (nih.gov), accessed 24 October 2022.
Pp 8-10 Hypertrophy: Myths and truths
References
Further Reading
https://pubmed.ncbi.nlm.nih.gov/25853914/, accessed on 18 October 2022.
https://www.ncbi.nlm.nih.gov/pmc/articles/PMC5950732/, accessed on 18 October 2022.
https://www.researchgate.net/publication/331718773_Does_Training_to_Failure_Maximize_Muscle_Hypertrophy, accessed on 18 October 2022.
Schoenfeld B (2016), The Science and Development of Muscle Hypertrophy, second edition, 136.
Pp 16-18 The science of snacking
References
Marangoni F et al (2019), Snacking in nutrition and health, Int J Food Sci Nutr., 70(8): 909-923.
Almoraie et al (2021), Snacking patterns throughout the lifespan: Potential implications on health, Nutrients, Epub. 2021.05.001
Potter et al (2018), Snacking Recommendations Worldwide: A Scoping Review. Randomized Controlled Trial. 1; 9(2): 86-98.
Barrington et al (2021), Eating occasions, obesity and related behaviours in working adults: Does it matter when you snack? Appetite, 1: 166: 105476.
Frank-Podlech et al (2021), Competing influences on healthy food choices: Mindsetting versus contextual food cues, 10: 1,016.
Pp 19-21 Get a grip: Exploring hang training
References
Pg 22-25The integrated pelvic floor
References
Gideon A (2013), Method for Biomechanical Analysis of Human Performance, Research Quarterly, American Alliance for Health, Physical Education and Recreation, 45(1): 72-79.
Lee K (2021), The relationship of trunk muscle activation and core stability: A biomechanical analysis of Pilates-based stabilization exercise, International Journal of Environmental Research and Public Health, 18(23): 12804.
Buckthorpek M, Stride M, Villa FD (2019), Assessing and treating gluteus maximus weakness – a clinical commentary, Int J Sports Phys Ther., 14(4): 655-669.
Roch M, Gaudreault N, Cyr M-P, Venne G, Bureau NJ, Morin M (2021), The female pelvic floor fascia anatomy: A systematic search and review, Life, 11(9): 900.
Marques A, Stothers L, Macnab A (2010), The status of pelvic floor muscle training for women, Can Urol Assoc J., 4(6): 419-24.
Talasz H, Kofler M, Kalchschmid E et al (2011), Breathing with the pelvic floor? Correlation of pelvic floor muscle function and expiratory flows in healthy young nulliparous women, Int Urogynecol J., 21: 475-81.
Bordoni B, Myers T (2020), A review of the theoretical fascial models: Biotensegrity, fascintegrity, and myofascial chains, Cureus, 12(2).
Pp 26-29 Overlooked causes of lower back pain
References
Eriksen K (2004), Upper Cervical Subluxation Complex: A Review of the Chiropractic and Medical Literature, Philadelphia: Lippincott Williams & Wilkins.
Louw DA (2007), Human Development, 3rd ed., Cape Town, South Africa: ABC Press.
Chek P (2001), Primal Movement Patterns. Presentation at the IDEA Health and Fitness Association Conference, San Francisco, CA.
Price J, Bratcher M (2019), The Biomechanics Method Corrective Exercise Specialist Certification Program, second edition. San Diego, CA: The BioMechanics Press.
Price J (2018), The BioMechanics Method for Corrective Exercise, Champaign, IL: Human Kinetics.
Johnson J (2012), Postural Assessment: Hands-on Guides for Therapists. Champaign, IL: Human Kinetics.
Betts JG, Desaix P, Johnson E, Johnson JE, Korol O, Kruse D, Poe B, Wise J, Womble MD, Young KA (2013), Anatomy & Physiology, Houston, TX: OpenStax College, Rice University.
Pp 30-33 The real-life challenges of applying periodisation, part two
References
Tee JC, Ashford M, Piggott D (2018), A tactical periodization approach to professional rugby union, Education Strength and Conditioning Journal.
Tee J, Diamandis B, Vilk A, Owen C (2021), Utilising a tactical periodization framework to simulate match demands during rugby sevens training, Journal of Science in Sport and Exercise, 5(5): 321-38.
Robertson S, Joyce D (2018), Evaluating strategic periodisation in team sport, Journal of Sports Sciences, 36(3): 279-85.
Crespo M (2011), Tactical periodisation in tennis: An introduction. ITF CSSR, 53(19): 16-8.
Mangan S, Collins K, Burns C, O'Neill C (2022), A tactical periodisation model for Gaelic football, International Journal of Sports Science & Coaching, 17(1): 208-19.
Afonso J, Bessa C, Nikolaidis PT, Teoldo I, Clemente F (2020), A systematic review of research on tactical periodization: absence of empirical data, burden of proof, and benefit of doubt, Human Movement, 21(4): 37-43.
Pp 34-35 Programming for prostate cancer
References