Magazine References
Autumn 2017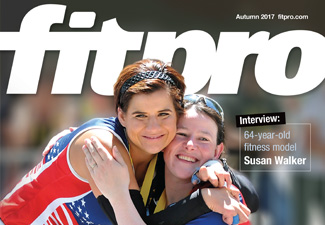 ---
Welcome
References
Quin, E., Rafferty, S., and Tomlison, C. (2015) Safe Dance Practice. An Applied Dance Science Perspective, Champaign, IL, USA: Human Kinetics.
Gymnastic strength training
References
Comparison of pQCT parameters between ulna and radius in retired elite gymnasts: the skeletal benefits associated with long-term gymnastics are bone and site specific (2009) G.Doucher, B.L. Hill, T. Angeli, S.L. Bass, P. EserJ Musculoskelet Neuronal Interact, 9(4):247-255.
Exertional rhabdomyolysis
Recommended reading
Mendes, P., Games Robles, P., Mathur, S. (2014) Statin-Induced Rhabdomyolysis: A Comprehensive Review of Case Reports, Physiotherapy Canada, 66(2):124-132; doi: 10.3138/ptc.2012-65.
Alpers, J.P., Jones, L.K. Jr. (2010) Natural history of exertional rhabdomyolysis: a population-based analysis, Muscle Nerve, 42(4):487-491; doi: 10.1002/mus.21740.
Szczepanik, M.E., Helad, Y., Capacchione, J., Campbell, W., Deuster, P., O'Connor, F.G. (2014) Exertional Rhabdomyolysis: Identification and Evaluation of the Athlete at Risk for Recurrence, Curr Sports Med Reps, 13(2):113-119.
Bouitbir. J, Charles, A-L., Echaniz-Laguna, A., Kindo, M., Daussin, F., Auwerx, J., Piquard, F., Geny, B., Zoll, J. (2012) Opposite effects of statins on mitochondria of cardiac and skeletal muscles: a 'mitohormesis' mechanism involving reactive oxygen species and PGC-1, Eur Heart J, 33:1397-1407; doi: 10.1093/eurheartj/edr224.
Southern, W.M., Nichenko, A.S., Shill, D.D., Spencer, C.C., Jenkins, N.J., McCully, K.K., Call, J.A. (2017) Skeletal muscle metabolic adaptations to endurance exercise training are attainable in mice with simvastatin treatment, , PLOS one; doi: 10,1371/journal.pone.0172551.
Scalco, R.S., Snoeck, M., Quinlivan, R., Treves, S., Laforet, P., Jungbluth, H., Voermans, N.C. (2016) Exertional rhabdomyolysis: physiological response or manifestation of an underlying myopathy?, 2:e000151; doi: 10.1136/bmjsem-2016-000151.
Murlasits, Z., Cutlip, R.G., Geronilla, K.B., Rao, M.K., Wonderlin, W.F., Always, S.E. (2006) Resistance training increases heat shock protein levels in skeletal muscle of young and old rats, Exp Gerontol, 41: 398-406.
Starbuck, C., Eston, R. (2012) Exercise-induced muscle damage and the repeated bout effect: evidence for cross transfer, Eur J Appl Physiol, 112:1005-1013.
Is your gut healthy?
References
Ursell, L.K., Metcalf, J.L., Parfrey, L.W., et al (2012) Defining the human microbiome, Nutr Rev, 70:S38-S44.
Sekirov, I., Russell, S.L., Antunes, L.C., Finlay, B.B. (2010) Gut microbiota in health and disease, Physiological Reviews, 90:859-904.
Heiman, M.L., Greenway, F.L. (2016) A healthy gastrointestinal microbiome is dependent on dietary diversity, Molecular Metabolism, 5:317-320.
Ley, R.E., Peterson, D.A., Gordon, J.I. (2006). Ecological and evolutionary forces shaping microbial diversity in the human intestine, Cell 124:837-848.
Graf, D., Di Cagno, R., Fåk, F., Flint, H.J., Nyman, M., Saarela, M., Watzl, B. (2015) Contribution of diet to the composition of the human gut microbiota, Microbial Ecology in Health and Disease 26:10.3402/mehd.v3426.26164.
Benedict, C., Vogel, H., Jonas, W., Woting, A., Blaut, M., Schurmann, A., Cedernaes, J. (2016) Gut microbiota and glucometabolic alterations in response to recurrent partial sleep deprivation in normal-weight young individuals, Molecular Metabolism 5:1175-1186.
Mahesh, S., Desai, et al (2016) A Dietary Fiber-Deprived Gut Microbiota Degrades the Colonic Mucus Barrier and Enhances Pathogen Susceptibility, Cell 6.
Fibre intake, British Nutrition Foundation, nutrition.org.uk/healthyliving/basics/fibre.html
Turnbaugh, P.J., Ley, R.E., Mahowald, M.A. et al (2006) An obesity-associated gut microbiome with increased capacity for energy harvest, Nature, 444:1027-1031.
Clarke, S.F., Murphy, E.F., O'Sullivan, O., Lucey, A.J., Humphreys, M., Hogan, A., Hayes, P., O'Reilly, M., Jeffery, I.B., Wood-Martin, R., Kerins, D.M., Quigley, E., Ross, R.P., O'Toole, P.W., Molloy, M.G., Falvey, E., Shanahan, F., Cotter, P.D. (2014) Exercise and associated dietary extremes impact on gut microbial diversity, Gut 63:1913-1920.
Pyne, D., West, N., Cox, A. and Cripps, A. (2015) Probiotic supplementation in athletes: clinical and physiological effects, European Journal of Sports Science, 15:62-72.
West, N., Horn, P., Pyne, D., Cripps, A., Gebksi, V., Lahtinen, S. and Fricker, P. (2014) Probiotic supplementation for respiratory and gastrointestinal illness symptoms in healthy physically active individuals, Clinical Nutrition 33:581-587.
Clark, A., Mach, N. (2016)Exercise-induced stress behavior, gut-microbiota-brain axis and diet: a systematic review for athletes, J Int Soc Sports Nutr, 13:43.
Bermon, S., Petriz, B., Kajėnienė, A. et al (2015) The microbiota: an exercise immunology perspective, Exerc Immunol Rev, 21:70-79.
British Dietetic Association, IBS Food Factsheet, bda.uk.com/foodfacts/IBSfoodfacts.pdf
IBS Network, theibsnetwork.org/
Sleep for performance
Reference
Carskadon, M.A. and Dement, W.C. (1981) Cumulative Effects Of Sleep Restriction On Daytime Sleepiness, Psychophysiology, 18(2):107-113, doi:10.1111/j.1469-8986.1981.tb02921.x.
Floyd, J.A., Medler, S.M., Ager, J.W. and Janisse, J.J. (2000) Age-related changes in initiation and maintenance of sleep: a meta-analysis, Research in Nursing & Health, 23(2):106-117.
Roenneberg, T. (2012) Internal Time : Chronotypes, Social Jet Lag, and Why You're So Tired. Cambridge, Mass: Harvard University Press.
Fullagar, H.H., Skorski, S., Duffield, R., Hammes, D., Coutts, A.J. and Meyer, T. (2015) Sleep and athletic performance: the effects of sleep loss on exercise performance, and physiological and cognitive responses to exercise, Sports Med, 45(2):161-186, doi:10.1007/s40279-014-0260-0.
Smith, R.S., Efron, B., Mah, C.D. and Malhotra, A. (2013) The impact of circadian misalignment on athletic performance in professional football players, Sleep, 36(12):1999-2001, doi:10.5665/sleep.3248.
Van Dongen, H.P.A. and Dinges, D.F. (2005) Sleep, circadian rhythms, and psychomotor vigilance, Clinics in Sports Medicine, 24(2), 237, doi:10.1016/j.csm.2004.12.007.
Lewis, H. and Masterton, J (1957). Sleep and wakefulness in the arctic, The Lancet, 269(6982):1262-1266.
Ftouni, S., Sletten, .L., Barger, L.K., Lockley, .W. and Rajaratnam, S.M.W. (2011) Chapter 29 – Shift Work Disorder , Therapy in Sleep Medicine, (1st Edition ed.): Expert Consult,Online and Print.
Wright, K.P., Lowry, C.A. and Lebourgeois, M.K. (2012) Circadian and wakefulness-sleep modulation of cognition in humans, Front Mol Neurosci, 5:50, doi:10.3389/fnmol.2012.00050.
Juliff, L.E., Halson, S.L. and Peiffer, J.J. (2015) Understanding sleep disturbance in athletes prior to important competitions. J Sci Med Sport, 18(1):13-18, doi:10.1016/j.jsams.2014.02.007.
Dunican, I.C. and Eastwood, P.R. (2016) Sleep is an important factor when considering rugby union player load, Br J Sports Med, doi:10.1136/bjsports-2016-097122.
Eagles, A., McLellan, C., Hing, W., Carloss, N. and Lovell, D. (2014) Changes in sleep quantity and efficiency in professional rugby union players during home based training and match-play, J Sports Med Phys Fitness, 56(5):565-571.
Yarnell, A.M. and Deuster, P. (2016) Sleep As A Strategy For Optimizing Performance, J Spec Oper Med, 16(1):81-85.
Burke, L.M. (2008) Caffeine and sports performance, Appl Physiol Nutr Metab, 33(6):1319-1334, doi:10.1139/h08-130.
Barnes, M.J. (2014) Alcohol: impact on sports performance and recovery in male athletes, Sports Medicine, 44(7):909-919.
Murphy, A.P., Snape, A.E., Minett, G.M., Skein, M. and Duffield, R. (2013) The effect of post-match alcohol ingestion on recovery from competitive rugby league matches, The Journal of Strength & Conditioning Research, 27(5):1304-1312.
Is your client prepared to dance?
References
Fit to Dance (2005), Laws, p22, Dance UK.
Fit to Dance (2005) Laws, p34-37, Dance UK.
Quin, E., Rafferty, S. and Tomlinson, C. (2015) Safe Dance Practice, 3: 57-62, Human Kinetics.
Kallerud and Gleeson (2013); Young and Behm (2003); Tsolakis and Bogdanis (2012); Hindle, Whitcomb, Briggs and Hong (2012).
Quin, E., Rafferty, S. and Tomlinson, C. (2015) Safe Dance Practice, 3:62-67, Human Kinetics.
Herbert et al (2011); Rey et al (2012).
Client handout – HIIT explained
References
Gosselin, L.E., Kozlowski, K.F., DeVinney-Boymel, L., Hambridge, C (2012) Metabolic response of different high-intensity aerobic interval exercise protocols, Journal of Strength and Conditioning Research, 26(10):2866-2871.