Every week, we'll bring you five short bursts of news from the world of health and fitness to keep you up to date with what's going on…
British Rowing and British Triathlon announce grassroots partnership
British Rowing and British Triathlon, the national governing bodies (NGBs) responsible for creating mass participation products Go Row Indoor and GO TRI, have announced a partnership to cross-promote their activities.
Go Row Indoor brings together industry partners, addressing barriers to participation and growth, and provides a collective voice and profile for indoor rowing that hasn't previously existed. The new programme includes training for fitness professionals, a series of group exercise class models, training resources including a tracker and challenge app, and national and regional events.
GO TRI is designed as an informal way for people to access triathlon for the first time. For those not ready to take on a full outdoor triathlon, the GO TRI Gym product provides in-gym training delivered by triathlon-trained instructors to practise and progress swimming, cycling and running skills.
The partnership will ensure professionals have access to high-quality indoor rowing training, both as a stand-alone activity and a key component of future GO TRI training.
Jenny Vincent, GO TRI strategic lead at British Triathlon, says, "There is great synergy between our brands and, as forward-thinking NGBs, we have similar visions for mass participation. As part of our agreement with British Rowing, we will include Go Row Indoor components within the GO TRI Gym training product and associated resources. Where appropriate to the setting, we'll also promote indoor rowing as an alternative third discipline within existing GO TRI events."
Helen Rowbotham, director of innovation at British Rowing, adds, "We're confident this unique partnership will enable us to attract new participants to help grow both sports."
It is hoped the partnership will help British Rowing and British Triathlon achieve their respective participation goals – to increase the number of people indoor rowing by 10% over four years and to encourage 25,000 people to register for GO TRI by April 2019.
britishrowing.org/indoor-rowing
Dementia-friendly leisure centre to serve ageing population in Warrington
A dementia-friendly leisure centre, The Great Sankey Neighbourhood Hub, will open in early 2018 in Warrington, Cheshire. We spoke to Locklynne Hall, business director at LiveWire and former chair of Warrington Dementia Action Alliance, who told FitPro, "This project is a major part of the work to improve health and well-being for all Warrington residents. It will bring much-needed community facilities to the area, not limited to state-of-the-art leisure facilities but also an interactive library, health services and a well-being spa. All these facilities will be truly integrated, breaking down any barriers our customers may face when accessing new services.
 "We will [also] provide a cancer rehabilitation programme [and] there is also the possibility to work with health partners in the area to provide an alternative stroke rehabilitation service via the hub model."
Hall also offered suggestions for small tweaks that could be made to existing leisure centres to ensure they cater for those with dementia: "Signage could be redesigned … incorporating symbols and words [and] quiet areas could be provided for those who may feel confused or anxious. Non-slip and flush floor surfaces could be installed; a pattern may be a trip hazard, causing someone who has a problem with depth perception or visual processing to stumble or fall. Other leisure providers could upskill their staff, providing specialist training to raise awareness of the disease and the impact it has …; 150 members of LiveWire's workforce have now received the appropriate training to become 'dementia friends'. Programming should also be considered, with specialist classes and activities on offer for both those with dementia and early onset dementia; this could include walking classes and tai' chi."
Dance the Distance raised vital funds for Cancer Research UK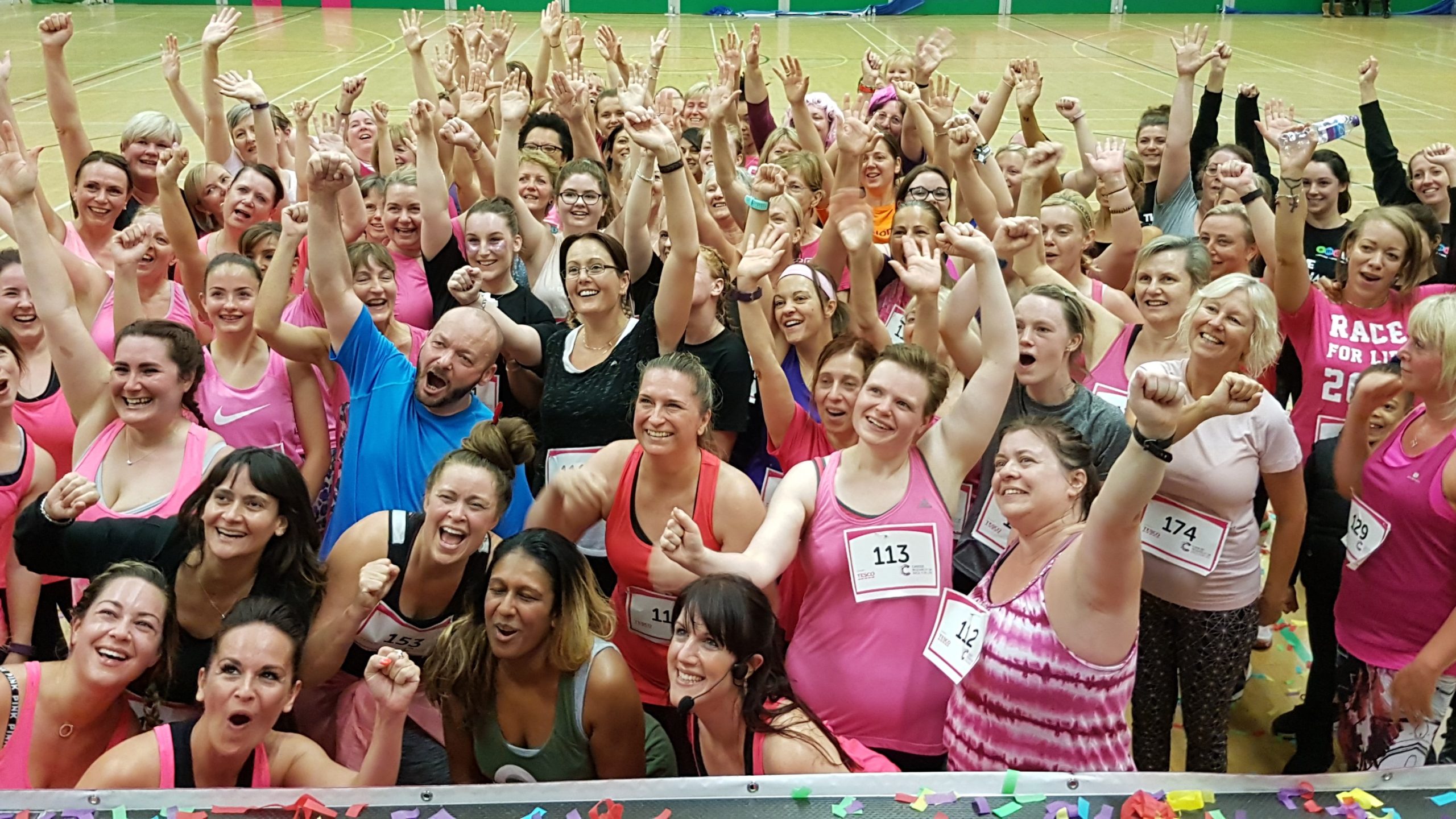 Dance the Distance®, a dance fitness event that's equivalent to running 5km in steps and calories, was declared a success after a recent pilot in West Sussex raised funds for Cancer Research UK.
Emma Forward, chief operating officer at EMD UK, the national governing body for group exercise, told FitPro, "Working in partnership with Cancer Research UK, EMD UK piloted the Race for Life Dance the Distance with the backing of Strictly star Natalie Lowe. Participants danced their way to 5km through an expertly choreographed set of tracks, each making 1km blocks and including everything from Latin to line dancing and disco to hip hop."
Helen Curtis, senior area events manager for Cancer Research UK, said, "Our first ever Dance the Distance was amazing …! Everyone got involved in all the different dance moves and each km was an achievement … the room felt electric."
EMD UK ambassador and FitSteps creator Lowe added, "My passion for dance and concern for women's health constantly drives me to wake up each day to champion this great cause."
Following its success, a national roll-out of the programme in 2018 is being explored. EMD UK will also embark on a national Dance the Distance recruitment campaign of group X instructors early in 2018. emduk.org/stay-in-the-know
Sheffield to build on London 2012 legacy
Two world-class research and innovation centres in healthcare are the latest multi-million-pound major developments planned for the Sheffield Olympic Legacy Park (OLP).
The Centre for Child Health Technology (CCHT) is being led by Sheffield Children's Hospital and will see experts from the NHS, private sector and academia developing cutting-edge technology for the benefit of children and young people. Research and innovation will cover long-term conditions such as asthma, diabetes, epilepsy, neurodisability and mental health disorders that affect millions of children.
The Orthopaedic and Rehabilitation Research and Innovation Centre (ORRIC) is led by Sheffield Teaching Hospitals NHS Foundation Trust and will promote similar collaborative research to address some of the most common yet debilitating musculoskeletal injuries and conditions, such as those affecting the spine, hips, knees, ankles, shoulders and elbows.
It is estimated that these investments on the Sheffield OLP – designed to deliver improvements in public health as a tangible legacy of the London 2012 Olympic Games – will create the equivalent of 3,465 full-time jobs by 2027, including 348 professional roles. Up to 1,340 construction-related jobs are envisaged.
Richard Caborn, project lead of the Sheffield OLP, and a former Sheffield MP and sports minister, said, "These two centres are the latest evidence of Sheffield taking a world-leading role in tackling a range of health issues and encouraging people to live healthier and more fulfilled lives.
"Not only will they ensure a firm and lasting legacy from the 2012 London Olympics, but together they will make a significant contribution to the objectives outlined in a number of key government and NHS health and business strategies."
Non-runner to seven marathons in one year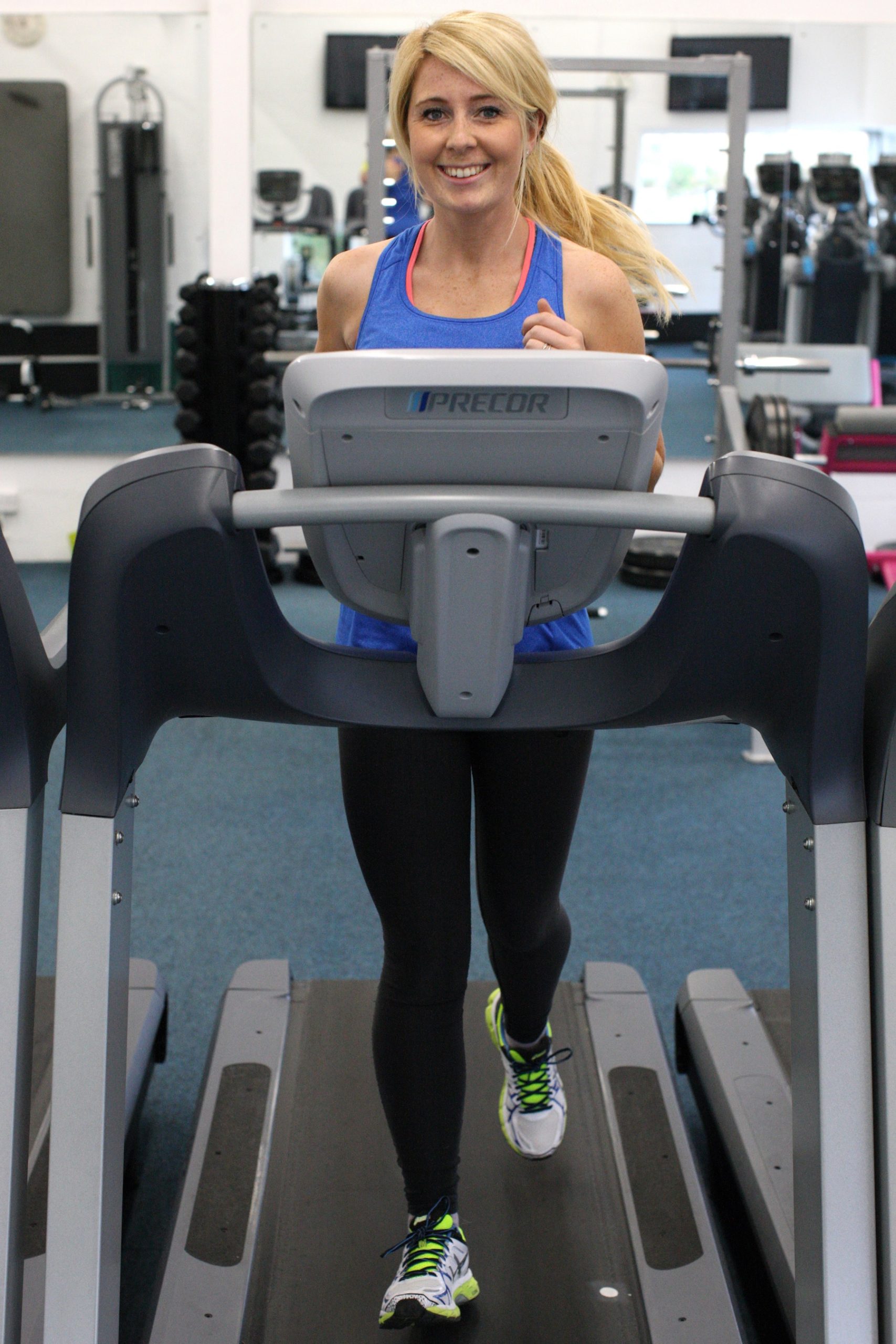 Running never really featured in Laura Jones' life just one year ago. Now, the 29 year old from Dorset is halfway through an epic challenge – to run seven marathons around the world within a year and raise £10,000 for the Jonny Wilkinson Foundation and The Scout Association.
Jones slowly built up her distances at local events, before completing the 2017 London Marathon seven months later. She took part in the World's Highest Marathon at the end of May, starting 5,300m above sea level at Mount Everest Base Camp in temperatures of -10ᵒc. Many of the competitors took two days to complete the course but Jones crossed the finish line in just nine hours and 35 minutes.
Jones' latest race was the Rottnest Island Marathon in Western Australia on 22 October, which she finished in just under six hours, despite temperatures of 30ᵒc with almost no shade at all.  Her next leg will be the Seattle Marathon in November, followed by the Yukon Arctic Marathon in February, which takes place on the frozen Yukon River with average temperatures of -20ᵒc. Jones finishes her challenge with the Kilimanjaro Marathon in Tanzania in March 2018.
Reflecting on how far she has come, Jones says, "I really want to demonstrate that, no matter what your current level of ability, anything is possible. I hope that going from a complete beginner to running seven marathons in just one year will encourage other people to break down their barriers and overcome their fear of judgment."
Jones loved using SturFit's Precor treadmills to improve her cardio fitness but, as time went on, it was the award-winning Precor Adaptive Motion Trainer (AMT) that became her best friend.
SturFit gym, where Jones completed much of her training, will be closing its doors on 2 December to hold a 7-7 Challenge to raise money towards Jones' causes.  Courtenay Hitchcock, trustee at the gym, says, "The day will kick off at 7am and we will continue through until 7pm, involving as many gym members, community clubs and members of the public as possible. The aim is to achieve 1,700 miles on a combination of our Precor bikes, treadmills, Adaptive Motion Trainers and rowers."
For more information regarding Laura's challenge, please visit her website: http://www.icanrun7.com/