If you're looking to make a smoothie this weekend – then look no further than these two recipes. Whether you're in need of an energy boost, more vitamins, or just a refreshing hydrate, Australian chef Teresa Cutter shares these two smoothie shake recipes for you to try.
Strawberries & crème smoothie  <see above image>
Ingredients
 150g (1 cup) strawberries – frozen
1 ripe banana, sliced and frozen
1 cup rice milk or almond milk
2 tablespoons Healthy Chef Protein
If you're looking to boost your omega-3 and fibre intake, add 1 tablespoon of chia seeds or golden flaxseed. Combine all the ingredients into a blender. Blend until smooth and creamy. Sip slowly and enjoy the goodness.
Berry smoothie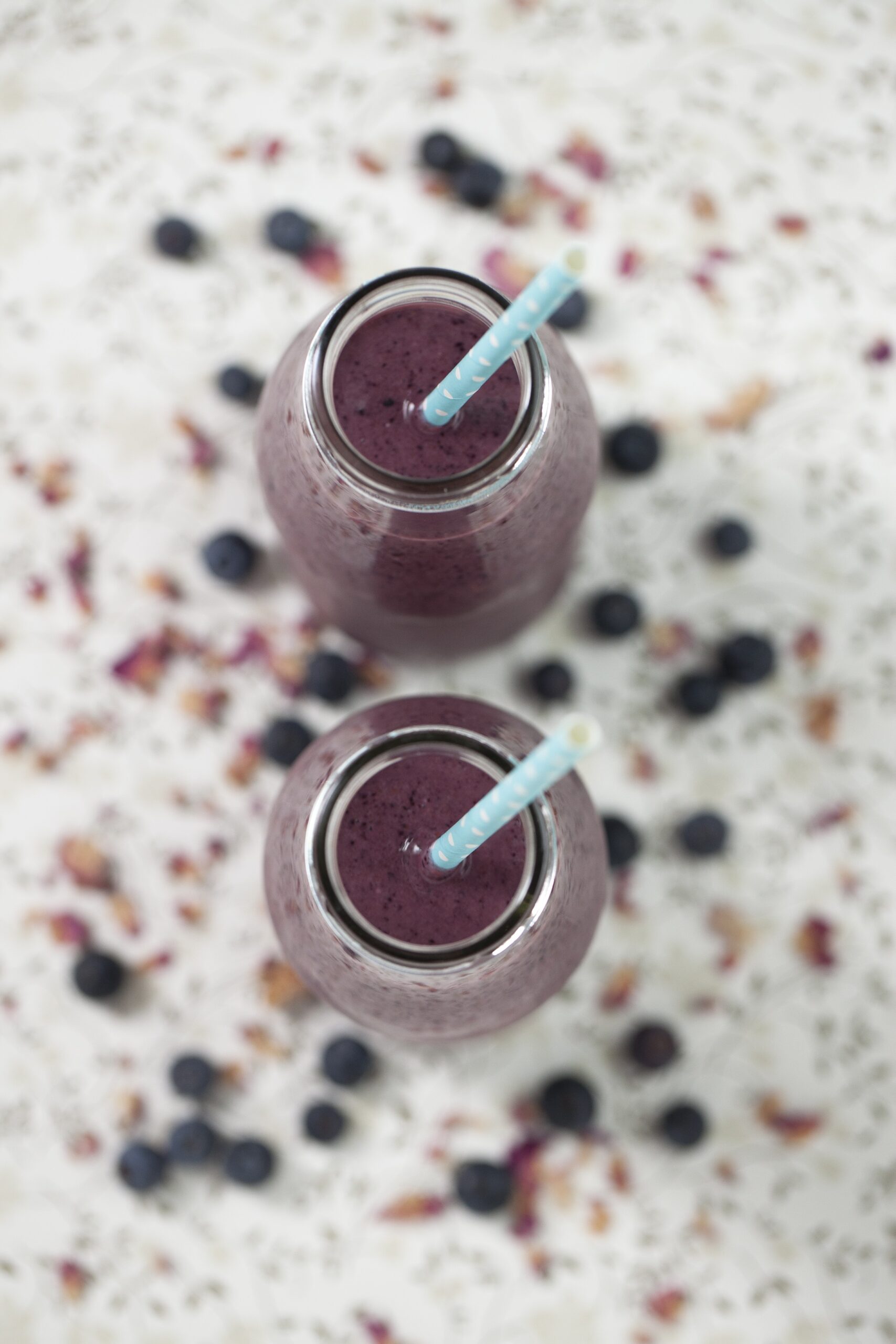 The secret to glowing skin is simple: eat lots of fruit and vegetables, and make sure you are feeding your skin with antioxidants, healthy fats and protein to nourish it from the inside out. This smoothie is high in hydrating, restorative minerals and antioxidants to give your skin the goodness it craves.
Ingredients
1½ cups coconut water
1 cup frozen blueberries
4 leaves of baby cos (romaine) lettuce
1 tablespoon coconut yoghurt (or natural Greek-style yoghurt or kefir)
Small handful of goji berries
1 teaspoon ground flaxseed or whole chia seeds
1 tablespoon Healthy Chef Pure Native WPI Protein
1 tablespoon Healthy Chef Organic Superfood
Combine all the ingredients into a blender. Blend until smooth and creamy. Pour into a glass and enjoy your new skincare regime!
These recipes are by Teresa Cutter and were first published on Australian Fitness Network Magazine.
About the chef
Teresa Cutter, aka The Healthy Chef, is one of Australia's leading authorities on healthy cooking. An experienced chef, as well as a nutritionist and fitness professional, she combines her knowledge of food, diet and exercise to develop delicious recipes that maximise health and well-being. thehealthychef.com 
We are on the lookout for more recipes to share on our blog – are you a dietitian, chef or nutritionist? We would love to hear from you and share your foodie favourites for this spring! We will then send your recipes to our resident dietitian, Linia Patel, for an intriguing nutritional analysis. Drop us an email at: publish@fitpro.com and get involved!
Where next? Check out Teresa's healthy protein ball recipes HERE