National Fitness Day, which is co-ordinated by not-for-profit health body ukactive and supported by workplace partner AXA PPP Healthcare, sees the nation celebrate the benefits of movement on our health, happiness and well-being. Last year's National Fitness Day helped to get more than five million people active across 20,000 free events – making it the most active day of the year.
Fitness Day
This year, in celebration of National Fitness Day on 26 September, Dame Darcey Bussell led a mass dance workout in the heart of London. Starting at 7am, the legendary ballerina and Strictly judge took hundreds of people through an outdoor dance fitness class in the City of London Corporation's iconic Guildhall Courtyard.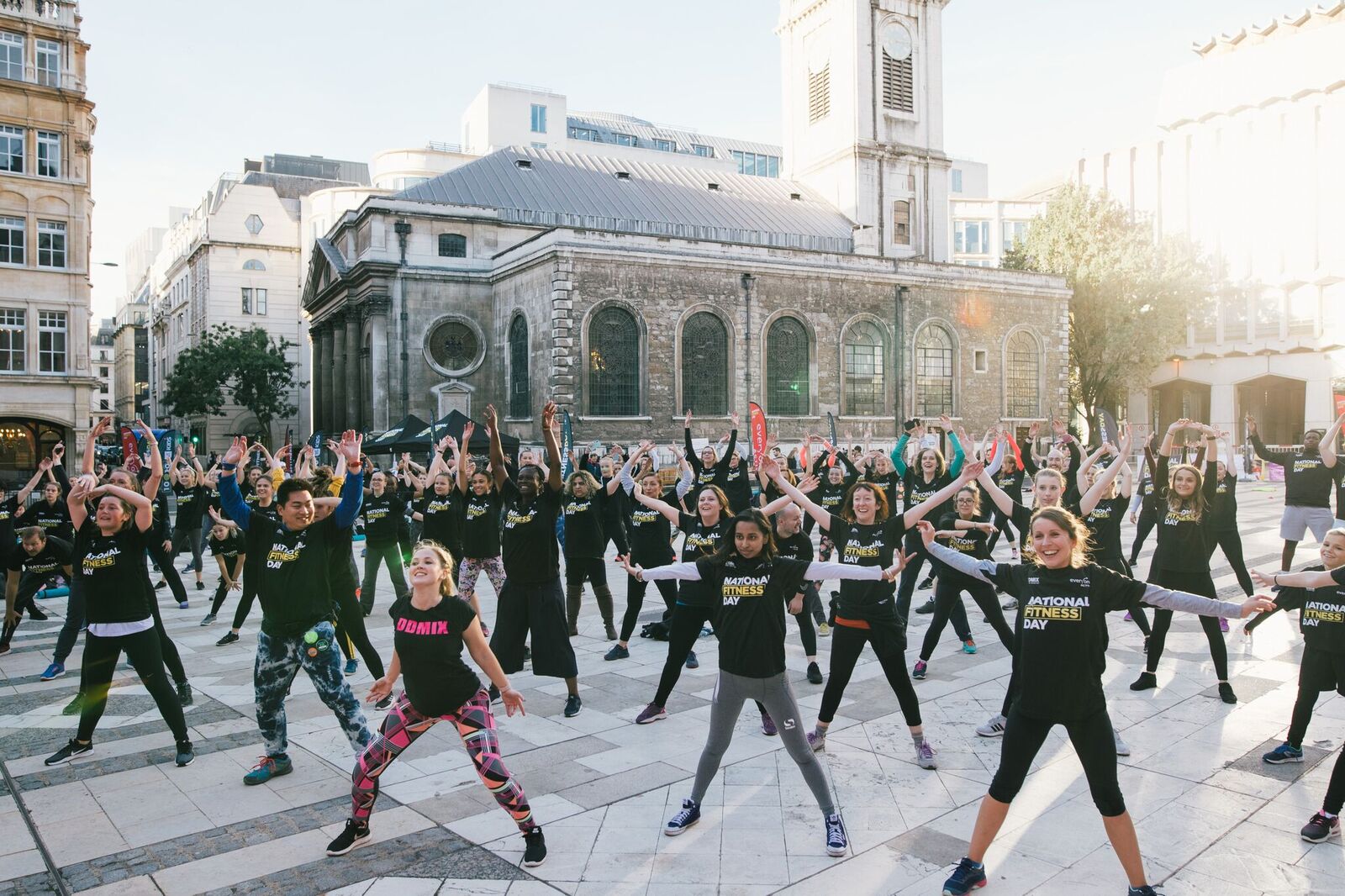 Dame Darcey Bussell said: "It's such a pleasure to be asked to help celebrate the joy of fitness for National Fitness Day, starting with a dance fitness workout in London that will be followed by events right across the UK.
"This isn't just about one day though – we want to encourage more people to discover physical activities that they love all year round, whether it's dancing with your kids in the kitchen, a brisk walk in the park, playing sport with your friends, or a workout at the gym."
Team FitPro celebrated close to its HQ in East London by heading to the local park and playing a variety of team games in the sunshine. Members of Team FitPro leaped into the air to catch the frisbee and dodged around colleagues to keep the football on the pitch. The team then gathered into a circle and played 'beat the ball', running as fast as they could around the outside of the circle to make it back to their position. Sprinting speed was definitely tested, plus co-ordination.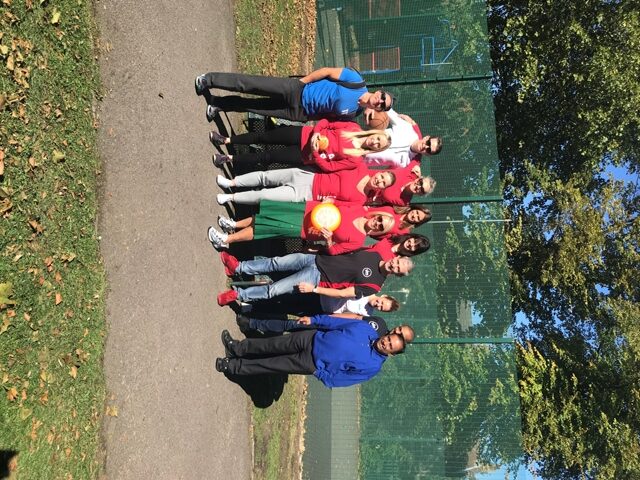 Team FitPro  before the games commenced!
Commenting on National Fitness Day, FitPro's finance manager, Paul Dean, said: "What a fantastic time I had in the sun today with my colleagues being active and celebrating National Fitness Day! It's so important to make time to work out and doing it as part of a team is so much fun."
Lidija Gardiner who works in the same team was in full agreement and said: "I really enjoyed being out in the sunshine with my lovely colleagues playing games and being active. Some of the guys are very competitive, which was fun, I can't wait for our next session."
To mark National Fitness Day, Volair Leisure in Liverpool offered all group fitness classes for free to the general public.  Special emphasis was placed on the older population demographic because this week, Volair choose  to start their care home pilot scheme. When it came to what was available on the day, class participants could choose from; line dancing, Thai chi and ViPR training.
Health and Fitness Manager at Volair Leisure, Lynn Wilson said, "It was important to include functional training for older populations as a main theme for National Fitness Day. We now have dedicated two sessions per week in our local care home; it's been a great success."
Where next?  Find out more about the Breast Cancer MoonWalk London – FitPro will be taking part  in May 2019, will you be joining us? Click HERE