The miles are adding up and the longest walk of our lives is fast approaching. The women of team FitPro will be uniting, fighting back at breast cancer, on the 11 May.   There is still time to join our team and to join personal trainer and Breast Cancer Now ambassador, Mary Huckle.  Read Mary's story below and become a FitPro flamingo. We will be walking 26.2 miles – the question is, will you be joining us?
We would like to hear your suggested training walking routes in London – where do you love to walk? Join our team and get your walking shoes on!
View our latest videos over on our Instagram page here and join the conversation: https://www.instagram.com/fitpro_ltd/?hl=en
FitPro joins The MoonWalk movement
In 1996, Nina Barough CBE, founder and chief executive of Walk the Walk Worldwide, woke up one morning with the idea of power walking a marathon in a bra to raise money for breast cancer. Later that year, she led a group of 13 women wearing decorated bras as they power walked the New York Marathon. Two months later, Nina was diagnosed with breast cancer and continued to power walk to stay positive. This was the starting point for Walk the Walk and the now famous MoonWalk.
On 11 May 2019, team FitPro will be joining the many nimble walkers to walk through the night, raising pivotal funds for breast cancer research and to help improve the lives of those with cancer.
We are asking our members, newsletter subscribers, and their clients and friends to join us next year to take on this iconic challenge. The theme for 2019 is: Disco Inferno. So, get Saturday Night Fevered with thousands of people as they move and groove through London's streets wearing a funky decorated bra.
CLICK THIS LINK TO JOIN OUR TEAM!
Nina Barough said: "The goal of FitPro's members across the UK is to help women and men to get fitter. Walk the Walk shares that aim. As a charity, we are not only dedicated to raising money for breast cancer, we are passionate about encouraging people of all ages to look at ways in which they can make daily lifestyle choices, which will support good health, and to use regular walking as a way of improving their fitness and well-being. We know that, for many people, taking on a power walking challenge like The MoonWalk is quite simply a life-changing event."
Barough continues, "Walk the Walk is delighted that FitPro is uniting with us in our fight against breast cancer by entering a large team in The MoonWalk London 2019. Sign up for the original and best night-time marathon, to not only raise money and awareness for breast cancer, but with this year's totally fabulous Disco Inferno theme – have an action-packed night full of fun!"   
FitPro is incredibly honoured that personal trainer Mary Huckle has decided to walk with the FitPro team next May. Mary has inspired so many men and women with her courageous attitude, remarkable strength and her ability to make people smile. We can't wait to raise as much money as possible to fund pivotal research into cancer and for Mary to be by our side while doing so.
Commenting on her involvement with the walk, Mary said, "It will be a privilege to join FitPro at the MoonWalk event next year and its wonderful news that an organisation that shares my love for health and well-being is bringing the community together to do some good. Many people don't realise that millions of pounds go into funding one small study of research – we must unite and raise more money and awareness to beat cancer once and for all. It's been 11 years since I received my cancer diagnosis, and the more fearful I became, the more determined I grew. If I have the opportunity to join men and women with the same ethos and I get to dress in disco glitter – bring it on!"
There will be the option to walk either the Full Moon (26.2 miles) or the Half Moon (13.1+ 2 miles). More than 20 years since the event began, Walk the Walk is the UK's largest grant-making breast cancer charity and has raised in excess of £126 million. We really hope you join us to raise even more money and awareness for this truly significant cause. Men get breast cancer, too, so we encourage everyone to walk with us and join the movement.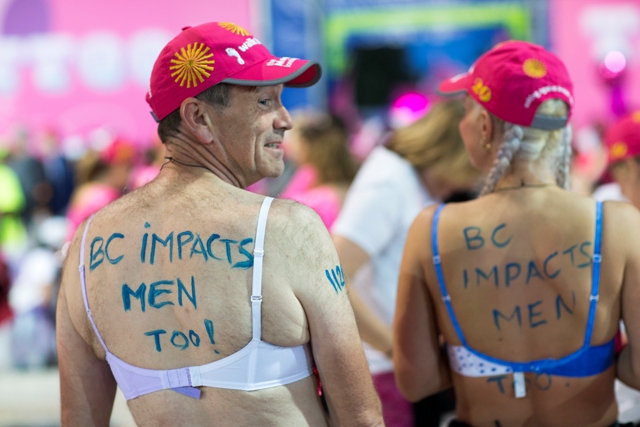 Photograph credit: Ian Jones
FitPro's director Jane Waller, who will be participating, said, "The MoonWalk London is an incredible event and team FitPro is delighted to be involved in 2019. Community is at the heart of what FitPro delivers and we would like as many of our members and their friends to join us for what will be a victorious night of fitness, reflection and fundraising."
Participants must be aged 13 and over to take part. The cost of entering is £49.50 and walkers are asked to raise a minimum of £100 in sponsorship.
For more information, please visit: walkthewalk.org/moonwalklondon
We can't wait to see you at the start line to raise money, raise awareness, get fit and have fun!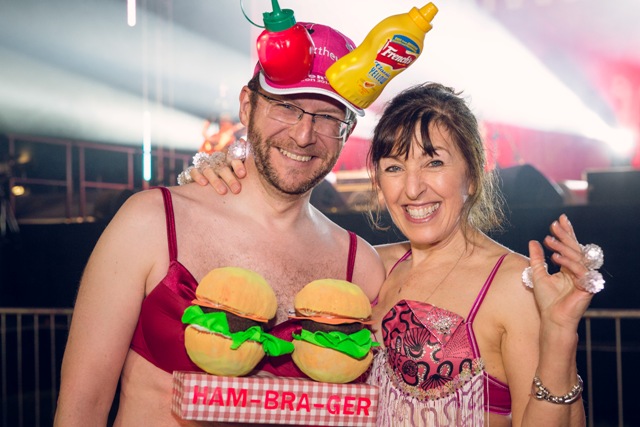 Where next?  Catch up on our latest podcast HERE
To Join the FitPro Pink Flamingos!
http://walkthewalk.primoevents.com/ps/event/TheMoonWalkLondon2019?joincode=l01dK4505b