What a great opportunity to chat to Dr Hussain Al-Zubaidi. You'll probably recognise Dr Hussain from the Channel 4 show Steph's Packed Lunch or through his many ambassador roles.
We got to chat to Dr Hussain about the recent research on isometrics lowering blood pressure and how you can begin to engage more with the NHS. We chat about initiatives that can get more people active including Doing Our Bit, the free fitness platform provided by leisure industry partners for NHS workers.
As Hussain says 'no one ever regrets doing some exercise'.  We fit pros know that – and Hussain wants to cascade this message to all his NHS and social care colleagues. Take a listen now!
Working in the NHS or know someone who is? Here is the link to Doing Our Bit – the platform that looks after the health & wellbeing for those that champion ours.
How #DoingOurBit is giving back to the NHS – Webcast with Julie Davis, Petra and Ryan.
Play your part in preventing ill health through shared professionalism – Blog by David Monkouse
A little bit more about Dr Hussain Al-Zubaidi…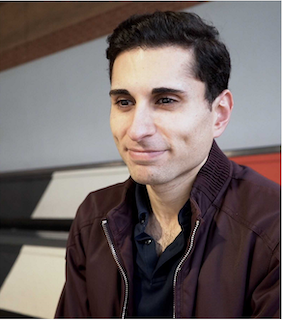 Dr Hussain is a lifestyle doctor and team GB AG long distance triathlete. Movement, community, and nutrition are three cornerstones of his personal and professional life. He has a varied portfolio career across several sectors. These include being the Royal College of GPs lifestyle and physical activity lead, Leamington social prescribing lead, as well as a SWIM England clinical advisor. He runs a pioneering NHS based lifestyle clinic and fitness club helping to educate and support patients to eat better, move more and connect with their community. He has a strong focus on health span highlighting the lifestyle needed to prepare yourself to be the best 80-year-old. He is a well-respected educator delivering numerous talks and lectures to audiences both professional and public including a regular slot on the Channel 4 show Steph's Packed Lunch.