David Monkhouse, Director of Leisure-net Solutions, looks at introducing positive change through shared professionalism.
We are all facing challenges to our physical, mental and social wellbeing, compounded by the ongoing recovery from COVID, cost-of-living increases and continued pressure on the NHS.
What has all this to do with the physical activity sector, I hear you ask?
Quite a lot actually, as summarised so eloquently earlier this month by Mike Farrar in his first speech as Chair at ukactive. He urged the physical activity sector to be 'at the heart' of the NHS and the care system. He made a powerful – and compelling – case for leisure sector professionals to support and prioritise the healthcare sector.
When people speak powerfully on public platforms, while the message resonates clearly with the audience, it can be hard to know quite what to do to help.
Well, on that score, I'd like to make a suggestion. Having recently joined the steering group of #DoingOurBit, I'm inspired to bring together the professionalism within the physical activity sector and the professionalism of the NHS and healthcare sectors to bring about positive change.
A bit about #DoingOurBit
You've probably heard about #DoingOurBit – the free fitness platform for NHS staff that was developed in double-quick time at the start of the 2020 pandemic. Now the largest free platform supporting the wellbeing of front-line workers in the UK, it started as a passion project for Julie Davis who works as the Deputy Chief Operating Officer at the Clinical Research Network West Midlands. Seeing the toll COVID-19 took on her colleagues, she set about sourcing some free workouts and relaxation sessions to help them cope. The initiative caught the eye of The Royal Wolverhampton NHS Trust, which wanted to offer the workouts to its staff of nearly 10,000. Suddenly, Julie needed a bigger platform and professional support. Training provider Study Active, awarding organisation Active IQ and fitness platform hosting company fibodo joined forces to bring Julie's ambitious idea to life.
It was a formidable task but, after six weeks of tireless work behind the scenes, #DoingOurBit launched with over 50 free, unique, on-demand workout sessions for NHS staff. Today, over 130 NHS trusts have signed up to #DoingOurBit and it's just passed the three quarters of a million mark in terms of potential reach to NHS and social care staff.
The platform may have launched in lockdown to serve an immediate and important purpose, but it's just as valid and valuable today as NHS staff continue to struggle to maintain their own health and wellbeing amid their enormous workload and the cost-of-living crisis.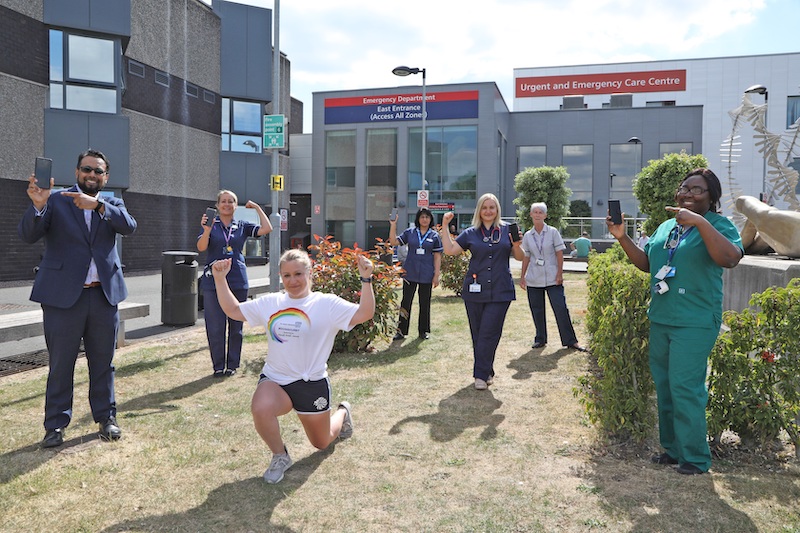 Huge potential
The potential for #DoingOurBit to make a difference remains huge, which is why when I was invited to join the steering group and give my time and expertise to its ongoing development, I jumped at the chance.
I was excited to be able to join because I recognise the value around the professionalisation of the leisure workforce and how we can contribute to the new agenda of the integrated care system and integrated care boards, and support the prevention of ill health, rather than treatment.
Having worked in active recreation and sport for the past 28 years, I strongly believe that our workforce makes a massive difference to people's lives. The majority of the work I do is targeted at making an even bigger difference – just like #DoingOurBit. In fact, I manage many complementary roles. I'm an elected trustee of CIMSPA, I sit on the ukactive Membership Council, I support my local Activity Partnership as a business, audit and oversight group member and am a non-executive director of a local authority trading company operating three leisure centres.
Reasons to get involved
Being invited to join the steering group for #DoingOurBit is an honour and a role I relish for a number of reasons:
We are supporting NHS workers to improve their wellbeing, experiencing the difference this makes to their lives and encouraging them to enhance the lives of their customers (patients).
We are providing opportunities for professional (CIMSPA-registered) exercise practitioners to demonstrate the power of physical activity to NHS professionals.
We are creating communities in a hybrid world, reducing isolation, injecting fun and activity into people's lives, and making a difference.
We are demonstrating quality opportunities that are targeted at the prevention agenda that all integrated care systems are working towards.
#DoingOurBit wouldn't exist without the wide range of free fitness sessions, ranging from dance to HIIT workouts, yoga, Pilates and meditation to Tabata and postnatal sessions. There really is something for everyone and new workouts are being added all the time – many, I'm pleased to see, in direct response to requests from NHS staff for what they want! This is impressive.
Behind these sessions is a group of brilliant exercise professionals who are a credit to our sector and showing in no uncertain terms their skills, value and generosity of spirit.
Professionalism and professional partnerships
Right there on the #DoingOurBit platform is a perfect example of how fit pros can demonstrate their professionalism to their NHS professional colleagues. As the platform looks to grow, it needs more fit pros stepping up to share their skills in support of the NHS.
My vision for #DoingOurBit will be achieved when ALL NHS and social care employees are signed up to access these quality-checked activity opportunities, delivered by registered exercise professionals. Currently available online, we have plans for an app and then in-person sessions to help people start or improve their wellbeing journey.
Importantly, the engagement of NHS staff with the platform will not only make a difference to their health and wellbeing; inevitably, it will cascade to their colleagues, patients, families and wider communities.
#DoingOurBit relies on everyone bringing their professional skills to bear. I'm doing my bit; Julie Davis, Active IQ, fibodo and Study Active are doing their bit. The more fit pros we have doing their bit, the bigger, better and more engaging the platform will be. Who's in?
Need fitness insurance or are you with a different provider and thinking of changing over? Simply let us know when you are up for renewal and we will contact you nearer the time or grab your fitness insurance right now.
About the author: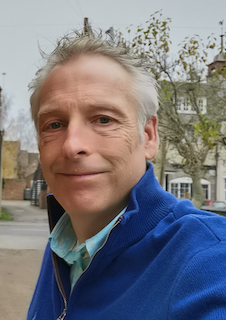 David Monkhouse has worked in the industry since 1985 in many roles such as lifeguard, head pool attendant, duty manager, assistant manager, manager and group manager for the private sector, Local Authorities and leisure management contractors.​ His last employed role was with a leisure contractor, taking responsibility for quality, health and safety, human resources and training and development for 60 centres and 3000 employees.
He merged his consulting business of 6 years with Leisure-net Solutions in April 2014. Leisure-net now works with Sport England delivering Moving Communities – the monitoring and evaluation tool of the National Leisure Recovery Fund (in England). We also manage active-net, virtual and face to face networking events.
David specialises in assisting organisations, to understand that how through an excellent customer experience they can generate referrals, retain customers for longer and enhance the team experience.
David is a member elected Trustee of the Chartered Institute for the Management of Sport and PhysicalActivity, he chairs CIMSPA's Audit and Probity Committee, is a Non-Executive Director of LeisureSK, is a member of ukactive's Membership Council, a member of ActiveIQ advisory panel and a member of Leicestershire and Rutland Sport (Active Partnership) Business, Audit and Oversight Group.
David's qualifications include an MBA in International Sports Management from Loughborough University, a National Examination Board Occupational Safety and Health Certificate and a Preparing To Teach in the Lifelong Learning Sector qualification.