We chat to Julie Davis to learn more about how #DoingOurBit is giving back to the NHS (with help from Petra and Ryan).
DoingOurBit invites personal trainers to 'give back' to the hard-working NHS workers, and all those involved give their time for free.
#DoingOurBit was created to help tide people through lockdown and is now active in more than 130 organisations, reaching in excess of 750,000 staff. The platform has recently won the Bevan Brittan award for Wellbeing from the HPMA, the ICIPS Award for Wellbeing and a Special Recognition Award at the UKActive ceremony. Alongside founding partners fibodo, Study Active and Active IQ (who carefully check every minute of every session for safety and clarity) and support from CIMSPA and ukactive, we are delighted to also raise awareness and show our support.
Keen to learn more? Check out the ##DoingOurBit website
Also, check out our blog about #DoingOurBit from David Monkhouse – Play your part in preventing ill health through shared professionalism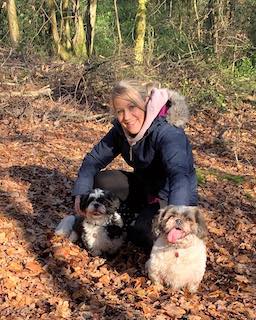 Julie Davis is Deputy Chief Operating Officer for the Clinical Research Network West Midlands, and is also the Wellbeing Lead for the organisation. As the physical and emotional impact of the research response to the Covid-19 pandemic took its toll on her 190-strong workforce, in her spare time she set about sourcing some free workouts and relaxation sessions to help her colleagues cope. Within six weeks she had set up a free fitness platform for NHS and social care staff along with three leading companies in the fitness industry, whilst working the 'day job' to set up a vaccination centre and fast tracking the UK's response to Covid through research.
An international competitive powerlifter in her spare time, Julie is passionate about reducing sedentary behaviour in the workplace and enabling all NHS and social care staff to access opportunities to improve their own health and wellbeing. She has a Masters in Public Health, specialising in increasing activity in school aged children, and is a Non Exec Director for Fitmedia Fitness.
We also heard from Ryan and Petra…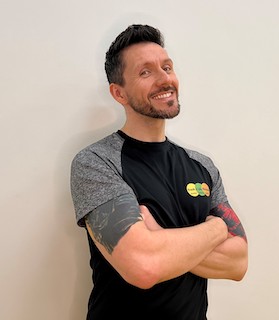 Ryan Dunne is a personal trainer, health coach and owner of Fresh 4 Life Fitness.
"I discovered the importance of keeping healthy when my own health was poor due to being overweight. The feeling I got from the changes made were fantastic and I wanted to do the same for others. I became qualified so I would have the right skills to help others achieve their fitness goals, whatever they might be and maintain a positive healthy lifestyle. I enjoy working with anyone who wants to make these changes and guide them all the way, keeping fun and positivity at the heart of all we do together. I love helping as many as possible to feel that way, which is why I got involved in DoingOurBit."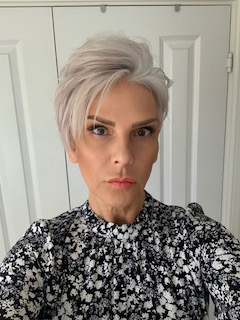 Petra Boddington of Perpetual Wellbeing is one of a few PTs that specialise in exercise and cancer.
Her years of experience, coupled with a more mature, seasoned outlook, ensure that her bespoke personal training is suitable and effective. She both understands and empathises with her clients abilities, restrictions, aches and pains. Petra's programmes are always driven by their ultimate results, considering her clients' limitations and how difficult it can be for them to learn new skills, forms and postures, as well as moving at a comfortable pace for those recovering from and living with cancer and its debilitating treatment side effects.