We caught up with Jason to chat through wellness technology – we look at how adding to your suite of innovative products can boost your business.
We chatted about… Our Hypervolt 2 Pro giveaway worth £339. Whether there is an expectation to have wellness technology in gyms. We consider that wellness technology could be a business development tool. Jason's thoughts on whether Fitpro's should look at investing in new kit in these times of financial tightness. We discuss their education and their recent education partnering with TRX… amongst other things – take a listen.
Entries close 31 March 2023 – good luck!
Jason Hussain – Director, Business Development and Sales – UK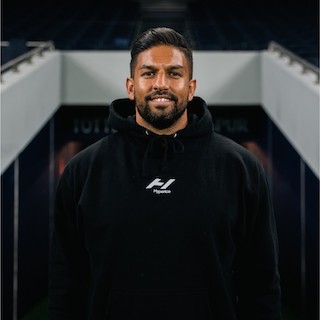 Jason Hussain has a vast background within the fitness industry. After being an international GB track and field athlete for over 15 years, his aim was to look at a career within the sport/fitness sector. After working through a few commercial sales roles, the opportunity arose to work for the UK's leading fitness education business, Premier Global NASM, where he built up their B2B business, creating many partnerships with gyms across the UK, as well as working on brand partnerships. After 3 years the opportunity came around to work for Hyperice and start their direct UK business. 2 and half years later, Hyperice is very well established within the UK market and continues to be seen as a global leader in wellness technology.