Heart rate monitors and fitness trackers are a great way to measure your clients' fitness and track their improvement – and help them hit their targets. The Fitpro magazine team has rounded up the best of the current offerings for the Winter edition and we're sharing our findings with you here on the FitPro blog too. Which one will be on your Christmas shopping list? 
For more from Fitpro magazine, download the Winter 2015 issue now via the app at fitpro.com/app. 
MYZONE MZ-3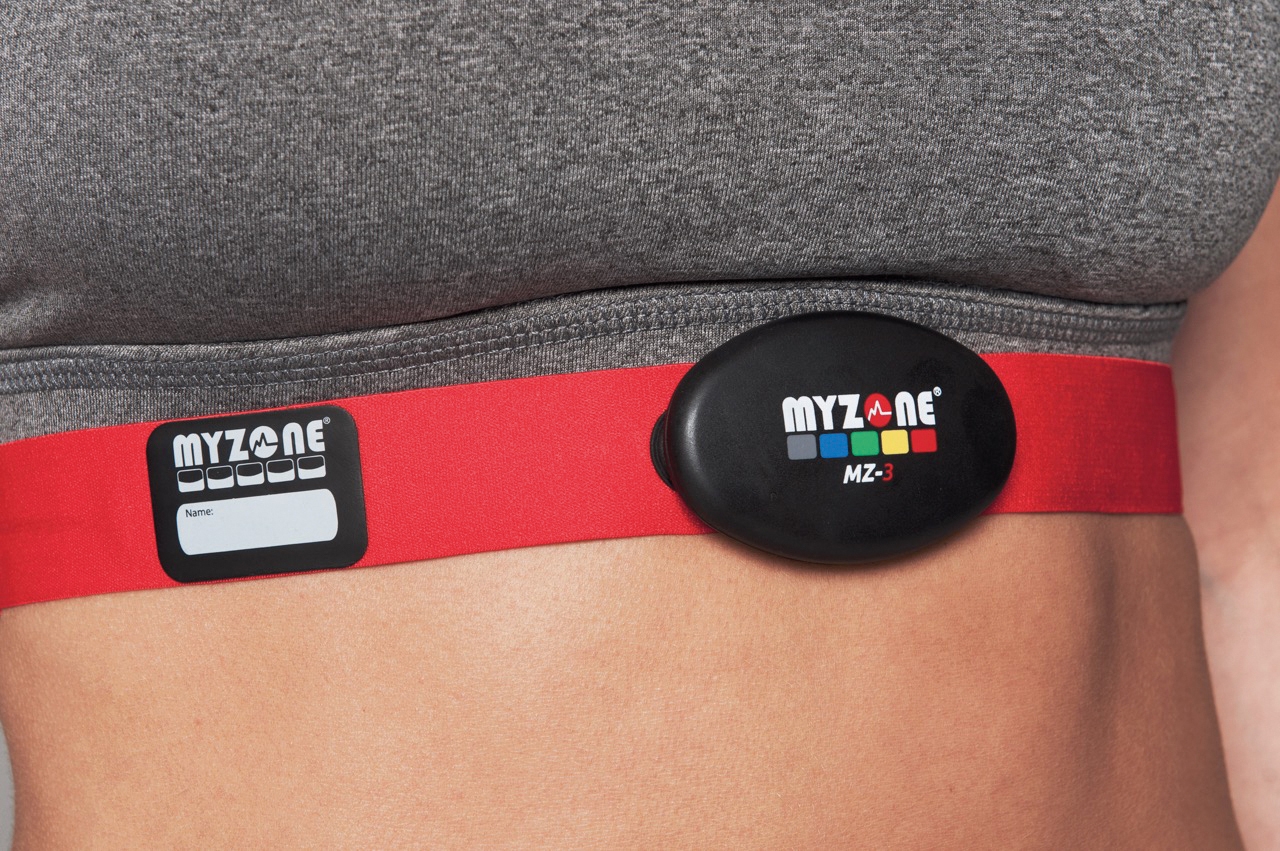 Why you'll want one
The live data can be viewed in a group setting in a club environment or on an individual basis on your tablet or smartphone. The data is then saved on your phone or tablet in easy-to-understand, colour coded graph form. Your efforts are calculated (based on intensity levels) and tracked per month against national best advice.
Is it rocket science?
Couldn't be easier to use. Download the free app for your device, register the device with your club and off you go. You wear the device around your chest, which records more accurate data than wrist-worn devices.
Functions
Continuous live data of heart rate, effort stream based on maximum heart rate and calories burned as well as MEPs (MYZONE's own effort matrix). You can connect to friends to share workout data and create challenges.
Good for trainer because …
It allows a complete review of all your clients' workouts, even ones where the trainer was not present, with intensity levels per minute shown in graph form.
Good for client because …
The set-up and use is easy, and it provides 'at a glance' data. It also very cleverly amends your max heart rate as it learns more about your abilities.
High point?
For club owners who want to reward members for regular exercise it is a great method of capturing the data.
Low point?
It straps on around your chest, so is a little cumbersome compared to wrist-use monitors.
RRP £129.99 myzone.org
Fitbit Surge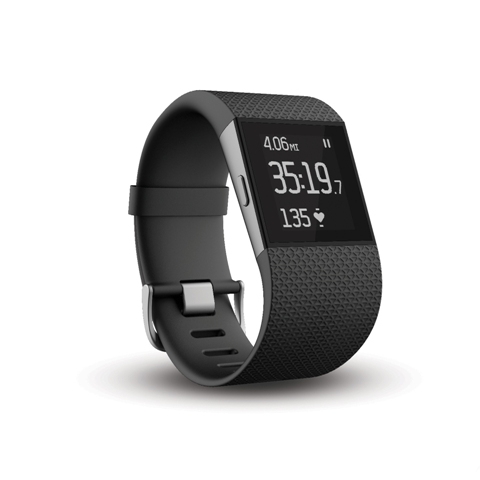 Why you'll want one
Fitbit's latest and most advanced release, which they dubbed the 'fitness SuperWatch', has constant heart-rate tracking and GPS.
Is it rocket science?
Extremely easy to set up. I plugged it in to a Macbook, downloaded the software and it connected straight away. It synced immediately with an iPhone and the watch itself is very simple to navigate. A button on the side combines with a touch screen, making it fairly intuitive.
Functions
Users can view their heart rate, set off on a run or track a pre-programmed activity, including yoga, cycling or just a workout. The Surge has GPS, includes pace and elevation, tracks floors climbed, has a heart rate monitor and sleep monitor, and offers call and text notifications.
Good for trainer because …
It's easy to see clients' activity levels via steps, running activity through GPS and sleep duration if they share their dashboard with you.
Good for client because …
It has a super-easy set-up, looks good with a range of colours and helps ensure they complete a minimum amount of physical activity each day (by setting bespoke targets), making them accountable and more likely to remain active.
High point?
Constant heart-rate monitoring, accurate step tracking, easy-to-read screen and easy to navigate.
Low point?
Loses accuracy of heart rate if your workout becomes more intense when you're doing moves such as burpees, ropes, tyre flips or sprints.
RRP £199 fitbit.com
Polar A300 Watch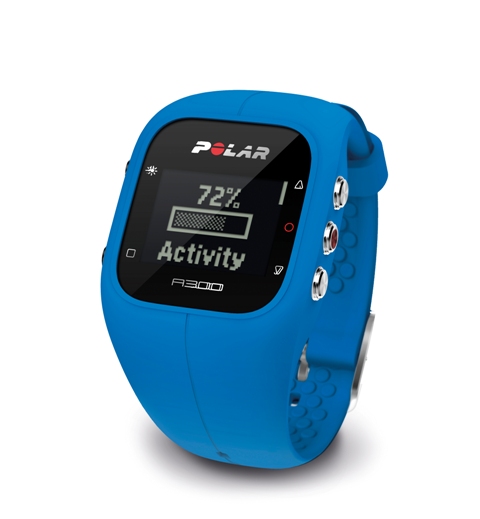 Why you'll want one
You can use it to monitor running, cycling and swimming speeds and distance. Plus it works under water, so the tracking never stops! Also boasts a subtle 'Time to Move' vibration on your wrist, which is a great motivator to prompt you to get up and move, whether it is a short sprint around the neighbourhood or a walk around the office.
Is it rocket science?
Up and running in a couple of minutes. Open the box, plug it into your PC, download the app and you are good to go!
Functions
Tracks 24/7 daily activity, calories, steps and distance covered. Vibrating inactivity alerts help you keep moving throughout the day. Automatically tracks your sleep time and quality.
Good for trainer because …
You can monitor and track a number of clients' fitness progress via the app and online website.
Good for client because …
The free online community and service helps you understand the impact of your activity, monitors long-term progress and shares it with your trainer.
High point?
Tracks everything you do including swimming and is waterproof. Also it's very easy to use and works well with the Polar app.
Low point?
Quite chunky and there's no heart rate function without using a strap.
£94.50 (£124.50 with heart rate sensor) polar.com
The changeable coloured wrist straps are also available for £19.50
Mio ALPHA 2 Punch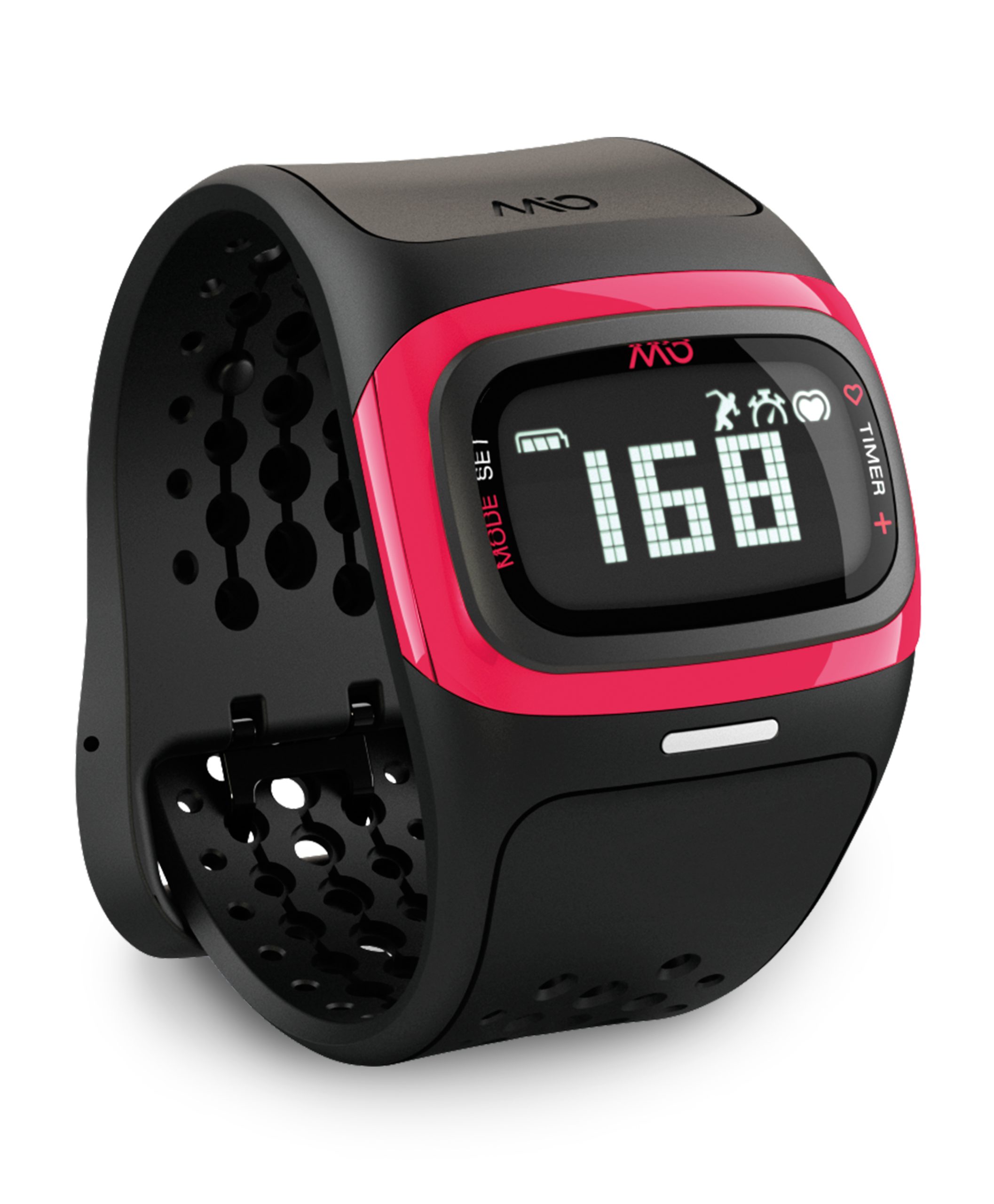 Why you'll want one
The ALPHA 2 Punch is an EKG-accurate heart rate monitor that doesn't require a chest strap. As well as connecting to the Mio GO app, it can also be used with your favourite fitness app (e.g., Wahoo or Strava).
Is it rocket science?
Only takes a few minutes to set up.
Functions
Customisable display, accurate calorie burn estimates, Bluetooth Smart (4.0) connectivity, rechargeable battery and a USB charging dock.
Good for trainer because …
You can watch your heart rate drop lower than you're aiming for and you'll know when to pick up the speed and get an insight into the importance of pace.
Good for client because …
It ensures your client stays in the right zone, so they can get the most from their session.
High point?
Great battery life and linking it with the app gives you more insight.
Low point?
Quite chunky to wear if you're not used to wearing a watch while you run and the display isn't that easy to read when in dimly lit conditions.
RRP £149.90 amazon.co.uk
Jawbone UP2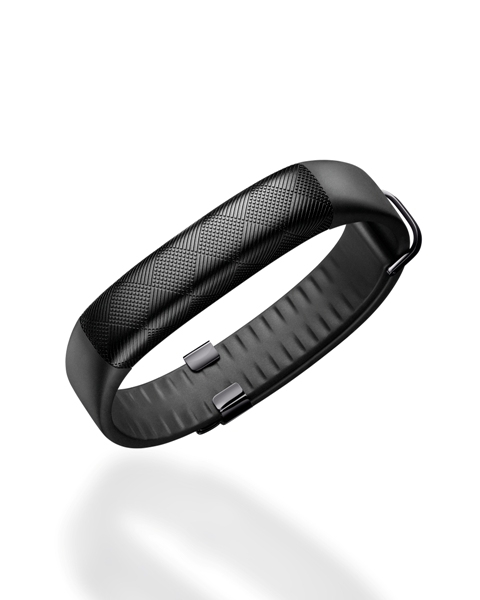 Why you'll want one
Its slim design and easy-to-fit straps made wearing this day to day unnoticeable. It has an amazing battery life – easily a week of workouts. With an accurate step and sleep counter, this tracker's best feature is the app, which is very intuitive and easy to use.
Is it rocket science?
As a gadget guy, I love all things tech and digital but, as biased as I am, this was a simple device to use. You can also force data though the app if you need stats quicker (e.g., directly after a workout).
Functions
The key features are the activity tracker, sleep tracker and smart coach. Smart coach really helps you get through your workout with some really useful facts with your progress updates.
Good for trainer because …
… of the in-app review of progress and sharing data – easily review clients' progress with the in-app stats and smart coach share features. Also, the 'at a glance' user trends review is useful. Another great feature for those with a competitive edge is 'Duels'. A trainer can pitch clients against each other for that competitive edge to training.
Good for client because …
Smart coach has to be the winner here. Additionally, for the more tech savvy, you can also link a large array of other fitness and nutrition apps to the dashboard.
High point?
Accurate step and sleep data tracking, smart alarm and trend viewing are just some of the great features on the app.
Low point?
The clasp-on strap came loose from time to time and it can be difficult to activate sleep tracking mode but overall a pleasure
to use.
RRP £89.99 jawbone.com
Download the FitPro app to view the full Winter issue of Fitpro magazine digitally today via fitpro.com/app 
Also in Fitpro magazine's Winter 2015 issue: Women in fitness: Adding more to the ranks // Go with the flow: Parkour in action // A bend too far: Yoga and hypermobility // The detox myth: Going beyond the hype // Body image: Changing ourselves first // New year, new frontier: FitPro LIVE 2016 Workshop Series
Out now to download at fitpro.com/app. What will you discover in this issue?