Exercise dependency
Every time I have gone on holiday over the last two decades, before checking out the excursions, tours, bars and clubs, top of my planning list has always been group exercise. Where are all of the local gyms, what classes will I be doing and what kit do I need to bring?
I have always worn this behavioural trait as a badge of honour, but only recently have I thought longer about why I do this. I realised quickly that I have consciously separated my motivations into carrot and stick, or pull and push, factors.
The carrot (or the pull) is the excitement of seeing group exercise in a new environment – new people, different programmes, unique facilities and the joy of hearing exercise in a different language. Another pull factor is the post-class endorphins and the feeling of confidence that comes from feeling fit.
The stick factors can be equally as influential on my behaviour. There have been times when I have searched for a class because I know I would be grumpy if I don't exercise. Moments too when I have wanted to exercise to balance out the vast consumption of holiday calories!
Exercise dependency might seem like an odd thing to focus on given the growing level of inactivity and obesity in the UK. Yet most of us have been aware of a friend, a colleague or a member who seems to spend the entire day at the gym.
In psychology, there are a number of specific behaviours that might lead to a diagnosis of exercise dependency, so here are some of the key examples to be aware of:
Are you finding that you are developing a tolerance to exercise? In other words, do you need to do increasingly more classes in a row to get the same mood-enhancing benefit? How many are you doing? More than two a day?
Does time pass while you are at the gym and you suddenly realise you have been exercising for far longer than you intended to? Do these long periods of time at the gym get in the way of your ability to socialise with friends and family? Are you always declining invitations to social occasions because it will get in the way of your training?
Like me, can you feel a bit grumpy (or much worse) when you are unable to exercise? Do you sometimes exercise while injured, as you cannot stop yourself from exercising despite your physio telling you to rest?
Do you have multiple gym memberships to hide your behaviour from others? Do you deliberately work at low intensity in classes just to ensure you can do lots of them in a row?
Many of those who suffer with exercise dependency also find that the level of training starts to have a negative effect on both diet and sleep. Sleeping can be very difficult after long periods of exercise. Many clinical psychologists have also noted that exercise dependency is often commonly associated with food-related disorders.
Studies show that younger people are more likely to suffer from exercise dependency symptoms, with slightly less clear evidence showing it is more common in males. A recent study showed a prevalence of between 3% and 11% in university students in the UK.1
How can we support one another to avoid exercise addiction? A study by Adams and Kirby2 argued that education is key. They recommended giving clients information about the mechanisms of exercise adaptation and the need for rest between exercise sessions.
Other academics have recommended a general move away from the 'body beautiful' and a focus instead being placed on overall wellbeing and happiness. Easier said than done in our photo-obsessed social media culture.
I think that, as an industry, we need to return to our core beliefs about the nature of our 'clubs'. We are not just a room full of kit; we are a place for people to meet other people. It is OK to spend the whole day at your gym (if you want to) if there are plenty of things to do other than intense exercise.
This would involve us putting more of a focus (once again) on social fitness (dance classes and technique-focused workshops), social events, sauna/steam usage, swimming and relaxation/work space – areas of our business that have not necessarily been central to our strategy and promotion over the last 20 years!
Hats off to David Lloyd, for example, for making staycation social experiences a key part of its summer strategy this year. My Zone social events were a huge hit at Third Space in 2019.
I also think there is a huge opportunity for our industry to embrace Exercise to Music again as a way of helping members to meet new people and have fun in a lower intensity environment. This will take some time and attention, as it is such a neglected area of our industry. But let's make ETM cool again! (Can I ask that the small handful of gyms that still focus on dance and fun forgive me? You and I know who you are!)
With the damage that lockdowns have done to our social network and the closure of clubs, pubs and bars, there have been fewer spaces available to meet people. As the gym becomes a central part of our social existence (which is a really good thing), we need to all be aware that too much of anything can be bad for you.
References
Marques (2018)
Adams and Kirby (2001)
Where to next? Did you know we offer monthly webinars and that all the back catalogue of recorded webinars (worth 0.5 CPD points) are available when you have professional membership. Join us now!
Author Bio: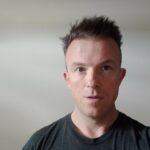 Antony Stewart is the Head of Group Exercise for Third Space clubs in London UK. He has over 20 years-experience in the Fitness Industry at senior levels in both operations and product. A specialist in music, he has produced dozens of EDM tracks used in classes all over the world. He is currently also completing a Master's Degree in Sport and Exercise Psychology.