With Halloween and Christmas parties looming on the horizon, we have rounded up a number of fitness events to keep you active between the sweets and mince pies.

Run or Dye GLOW – 19 October
Join us for our Run or Dye GLOW, a laser-lit night run and after-party will be lighting the night sky on a stunning and vibrant run route through the grounds of Penshurst Place on Saturday 19th October. There is a choice between 5k and 3.5k distances. Both runs will kick-off with a Start Line Disco, and take in nine GLOW, Foam and Colour zones as participants run, jog and dance their way to the finish line under moonlight.
Community Fitness Week – 4 – 10 November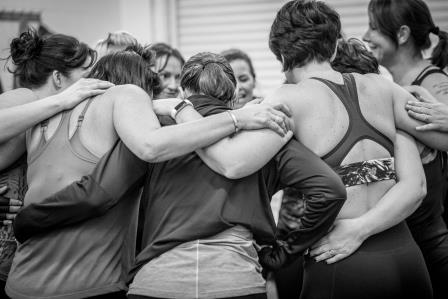 Community Fitness Week is a brand new initiative launching in 2019 to raise awareness of community fitness and the instructors delivering sessions around the UK. Community Fitness can be anything from a Zumba class in your community centre, a small walking group, or Pilates in the local primary school. Fitness can have such a huge impact on a community and, besides the obvious fitness benefits, it also builds social circles, removes barriers, and looks after mind and body.
From 4-10 November, community fitness instructors around the UK will be asked to join in the #fitnessforfood campaign and make the first Community Fitness Week a huge success. Each instructor will run their weekly sessions as normal, but will re-brand for one week with the Community Fitness Week branding. You will ask your participants to bring a non-perishable item of food to donate to the class they attend. At the end of the week, you will be able to deliver the items to your local food bank to help your community on a bigger scale.
The London Santa Dash – 8 December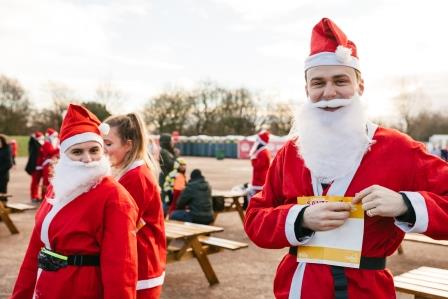 Calling all Santas! 25% off entry until 20 October 2019.
The London Santa Dash, sponsored by Galliard Homes, is a 5K or 10K fun run in festive fancy dress, and this year's event takes place in London's Brockwell Park. It's a chance to test your mettle among the parties and festivities of the Christmas season.
Lock down the date in your diary, rally some mates, and ramp up your step count during the season of excess. Supported by Great Ormond Street Hospital children's charity (GOSH), you'll be a festive hero as you put your best foot forward to help seriously ill children. There's no greater sporting challenge than running alongside thousands of Santas in their Christmas finery, and it's the perfect way to channel the spirit of the season.
After you've crossed the finish line and claimed your medal, recover your energy in the post-event race village with a mince pie and a non-alcoholic mulled drink. Then skip merrily into the rest of December, safe in the knowledge that you've kept up your fitness and made a difference to some of the most seriously ill children from across the UK.
The event is open to adults, children and fancy-dressed dogs. It's an accessible course and teams are positively encouraged. So why not sign up and get the competition and fundraising started!
The entry fee covers the cost of your place, including medal, mince pie and non-alcoholic drink. All money fundraised by participants will support the GOSH charity. Money raised could help fund pioneering research, state-of-the-art equipment, support services for children and families, and help in the vital rebuilding and refurbishment of the hospital.