You asked – we listened!
It's time to take a deeper look into the deadlift.
In our masterclasses we look to take a dive deep into a particular move – let us know what you'd like us to explore next.
How about checking out both of Stu's online educations? S&C – Foundation Needs Analysis and S&C – Advanced Periodisation, Programming and Training Principles
Author Bio: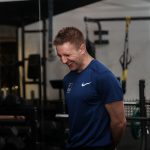 Stu Gatherum has worked in the fitness industry for over 20 years as a PT, a S&C coach for a range of professional athletes and a fitness educator both in the U.K and Internationally. Stu's two businesses centre around educational delivery in T2 Fitness, and content creation in T2 Awards. One of his primary passions is the area of S&C where he has a unique perspective on its application within sports as well as with his client base.