Bloating, nausea, cramping and intestinal discomfort are all too common complaints. Here, Teresa Cutter, aka The Healthy Chef, presents two delicious stepping stones on the pathway to a happy gut.
Green Goddess Smoothie
This delicious smoothie is a prebiotic powerhouse that will keep your good gut bacteria smiling. I make this nourishing low FODMAP (i.e., good for people with irritable bowel syndrome) smoothie most weeks as it helps cleanse my digestive system and makes me feel awesome! I encourage you to enjoy this smoothie every day for one full week.
What's great about it?
Kiwi fruit contains an enzyme called actinidin that helps aid digestion and absorption of nutrients. Kiwi fruit also works as a prebiotic for your gut. Prebiotics are high-fibre foods that stimulate the favourable growth of probiotic bacteria in the gut and help rebuild the natural levels of good bacteria that your body needs. A good supply of probiotics in the gut will boost your immune system, enhance digestion and reduce digestive disorders. Green super foods, such as kale and spinach, help to increase alkalinity and detoxification in your body that can promote healing. They are also rich in vitamins A, C and K and folic acid, as well as calcium, potassium, copper and iron – all of which are necessary for healthy bones, skin and eyes.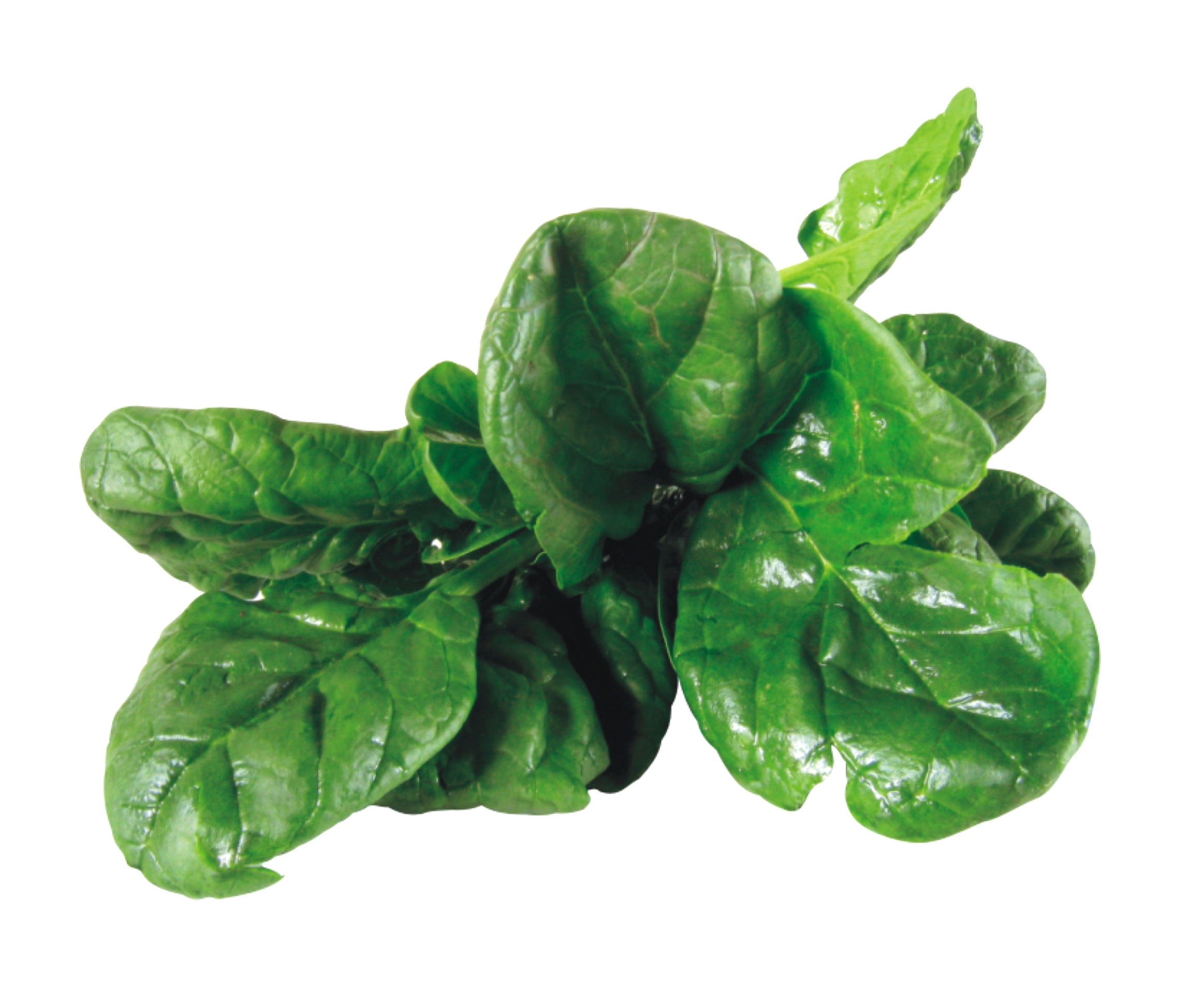 Serves 2, Time: 5mins
Ingredients
2 kiwi fruits, washed and chopped with the skin on
 1 handful baby spinach leaves
½ lemon or lime with skin removed
½ Lebanese cucumber
 1½ cups water or coconut water
1 kale leaf or cavolo nero leaf
1 teaspoon chia seeds or flaxseed
1 teaspoon Healthy Chef Natural Immune Support
1 sprig parsley
Combine all the ingredients in a high-performance blender. Blend until smooth and add more water if needed for a thinner consistency. Pour into a large glass and enjoy.
Inspiration
This smoothie makes the perfect cleansing breakfast or afternoon pick-me-up. It's very portable – just pour into glass jars, seal and place in the fridge for one or two days until required. Adding ginger and turmeric will provide extra anti-inflammatory benefits.
Steamed white fish in ginger and turmeric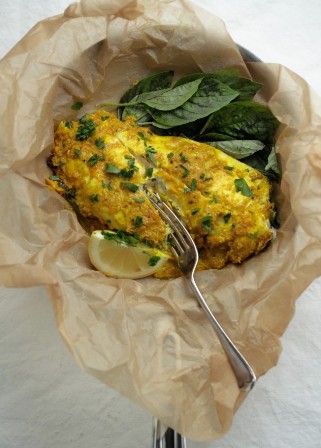 I love the simplicity of this delicious immunity-boosting dish, as well as the extraordinary flavour that marries so well with any type of seafood, especially delicate proteins such as fish. Steaming the fish in the classic French style en papillote ('cooked in a parcel') allows the food to hold in moisture and flavour and is a very clean and healthy way of cooking seafood. If you don't have a steamer, you can also braise the fish in a frying pan.
What's great about it?
The ingredients help boost digestion and nourish the immune system. Curcumin is the active ingredient in turmeric, responsible for the distinctive yellow colouring and the impressive list of health properties. Curcumin is anti-inflammatory, antioxidant, antibacterial, detoxifying and amazing for digestive health. Turmeric has been linked to the prevention of cancer cell growth and management of inflammatory conditions such as arthritis, asthma, eczema and inflammatory bowel disease. It is a nutritional powerhouse, rich in manganese, zinc, B group vitamins and iron. Lemongrass is packed with antioxidants, which promote healthy tissues and a strong immune system. Coriander is a beautiful aromatic herb that really nurtures the body. Coriander can help to relieve nausea, support liver function and fight inflammation. Studies have shown that ginger has potent antioxidant, anti-inflammatory and antimicrobial properties. It helps to boost immune function and combat cellular damage. This gut-friendly spice stimulates digestion, gut motility and bowel function, while helping to relieve bloating, cramping and nausea.

A recent study also found ginger to be as effective as pharmaceutical agents in relieving PMS pain in women. The omega-3s DHA and EPA are absolutely essential in your diet and must be obtained from the foods we eat. Fish is high in omega-3, which helps support the health of every cell in the body. Omega-3 plays a role in immune function by regulating inflammation and encouraging the body to fight infection. Other health benefits of omega-3 include helping to lower cholesterol levels, reduce high blood pressure and improve symptoms of arthritis. Essential fatty acids are needed for proper growth in infants and children, particularly for neural development, responsible for the optimum function of the retina and brain. Fish is also low in saturated fat and is a complete source of protein.
Serves 2
Ingredients
1 tablespoon grated fresh galangal or ginger
1 tablespoon turmeric, grated
2 cloves garlic, smashed
1 tablespoon tamari soy sauce
 2 tablespoons olive oil
 Generous pinch of ground black pepper
2 x 200g white fish fillets (wild snapper or any white fish of your choice)
1 lime
1 bunch coriander – leaves and stalk finely chopped
 ¼ cup water or coconut water (if braising)
Combine ginger, turmeric, garlic, tamari, lime juice and olive oil in a bowl. For a smoother paste use a mortar, which combines the ingredients perfectly. Fold in the finely chopped coriander. Add the fish fillet and coat well. Wrap the fish individually in baking paper or foil. Make sure it is really well sealed into a neat little pocket. Steam the fish for 10 minutes, until cooked through, and remove from the heat. Serve immediately with salad or vegetables.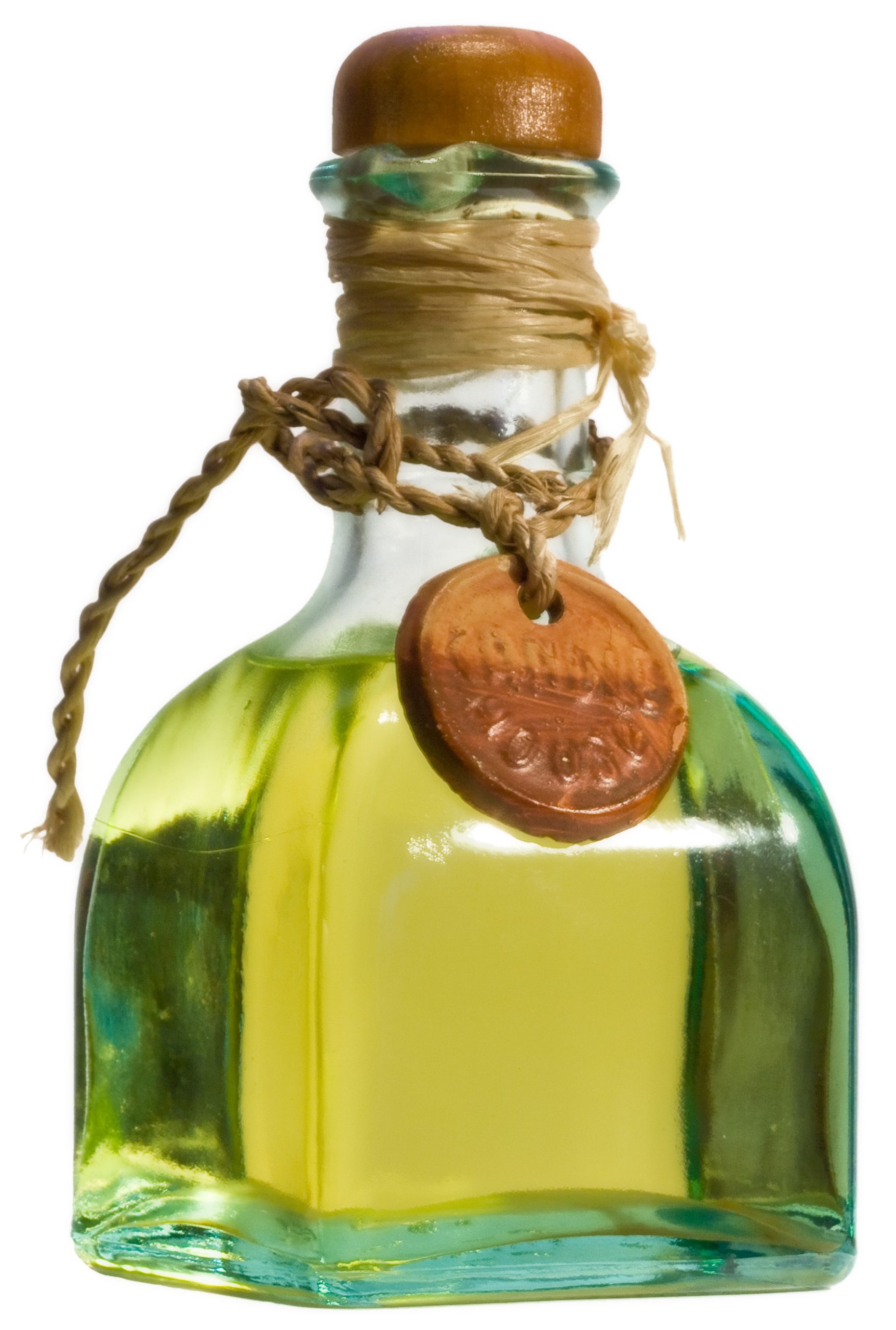 If braising
Heat a pan over a medium heat and add the fish fillet. Pour in ¼ cup of water or coconut water and cover with a lid. Reduce the heat and braise for eight minutes, occasionally coating the fish with the delicious juices.
Inspiration
Saffron can be used in place of turmeric. You can mix one teaspoon of butter or coconut cream into the juices right at the end for a richer, more decadent sauce. Vegetarians can use organic silken tofu or tempeh in place of the fish. You can also wrap the fish in a banana leaf if you can get one, which makes for a wonderful presentation.
About the author
Teresa Cutter, aka The Healthy Chef, is one of Australia's leading authorities on healthy cooking. An experienced chef, as well as a nutritionist and fitness professional, she combines her knowledge of food, diet and exercise to develop delicious recipes that maximise health and well-being. thehealthychef.com 
This article was first published in Australian Network magazine, autumn 2015.