"Engages with all, discriminates against no one"  – YMCA club, fitness manager
ViPR™, the functional training tool, continues to create impact within gyms and personal training groups across the UK fitness industry.
London's Central YMCA Club, recognised as a pioneer in the fitness industry, has been impressed by the variety of exercises it has been able to deliver to its members using ViPR, along with its ability to reach a large cross-section of its membership. The club offers three or four circuit classes a day and most classes incorporate ViPR during a session.
Fitness manager at the Central YMCA Club, Hamit Buhara, said, "I am yet to find a piece of equipment other than ViPR that you can integrate with every single client. From working with sports-based clients to the deconditioned market, ViPR has given me so many opportunities to build my client base. ViPR engages with all and discriminates against no one."
Buhara continues, "I think the clubs that aren't using ViPR are missing an opportunity; my clients are always kept interested due to the volume of exercise variations on offer. Clients just can't get over how a 4kg or 6kg weight can be so effective for their training – you see the 'light bulb' moment; it isn't just about weight, but how our body reacts to it. As soon as you start moving your body with load, the load is changing."
ViPR combines full-body movement with submaximal load, which allows the body to move with greater freedom compared to traditional, loaded linear training, such as static machines, barbells and kettlebells. The external load of ViPR combined with the loading of our bodies (through our tissues, skeleton and nervous system) enables us to truly mimic and better execute the movements we do outside the gym environment – some of the reasons people exercise are to move more freely, to move without pain, and to carry themselves well for life's demands when it comes to shopping, looking after children and doing housework, etc.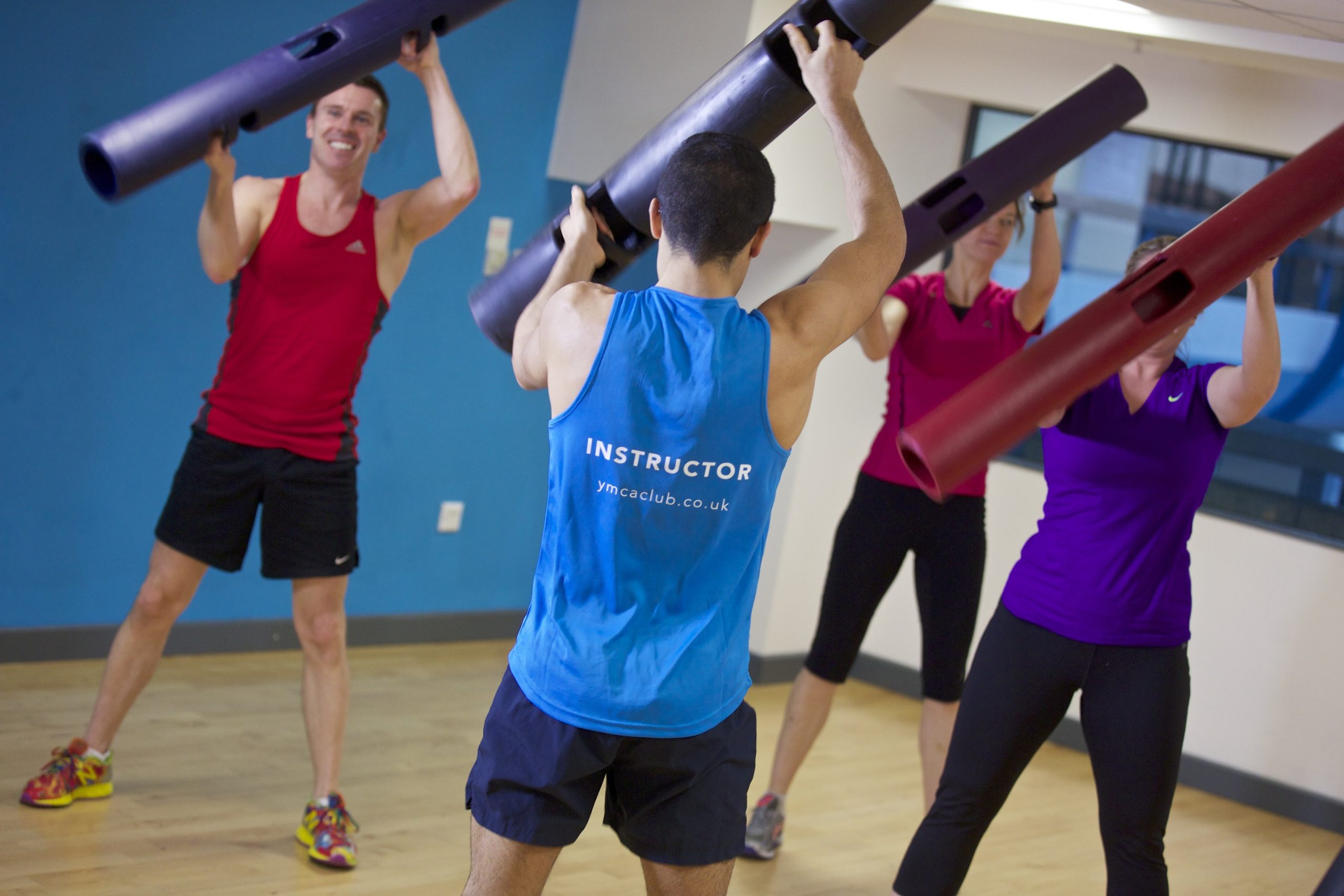 YMCA member Paul Wailen, aged 69, said, "What I like about ViPR is that you're able to work solo or as part of a class. The sessions have made my body more supple, flexible and stronger. I had a frozen shoulder for two years and ViPR has enabled my shoulder to become more flexible again."
ViPR can help individuals increase their muscle strength and tone, combine strength and movement training, improve balance and flexibility, increase strength and power, burn calories and reduce body fat.
The world's first YMCA will now turn its attention to the exciting developments within the ViPR Kids area of the industry and is also seeking to provide more training for the older population market. When the team isn't busy running ViPR courses, it's running in-house training days to ensure trainers are using the product correctly and to its full potential.
Any club or studio interested in ViPR training who would like to find out more about enhancing their knowledge of the tool and the marketplace should get in touch with ViPR at training@fitpro.com
 For more information about ViPR, please contact: Olivia Hubbard on +44 (0)20 8586 7356 or  olivia.h@fitpro.com
About ViPR
ViPR bridges the gap between movement and strength training; it combines full-body movement with load, enhancing the vitality, performance and reconditioning goals of athletes. ViPR was inspired by farm kids who moved with load in daily life and who were stronger than some competitors in sport. As ViPR creator Michol Dalcourt explains, the science of movement supports integrating Loaded Movement Training using ViPR into current training protocols for all fitness goals.
ViPR is one of FitPro's brands. Other brands include: Tribe Team Training™; MOSSA UK; MyGroupFit; ZIVA; and PTA Global. For further information regarding FitPro's other brands, please contact FitPro on +44 (0)20 8586 0101 or info@fitpro.com
About FitPro
Established in 1990, Fitness Professionals Ltd (FitPro) and its affiliates provide solutions for the fitness industry in more than 82 countries. Together with leading industry brands and partners, FitPro develops global solutions and delivers the latest fitness knowledge to its community, allowing facilities, organisations and professionals to gain a competitive edge and stay at the forefront of the industry.
 Fitpro magazine, the industry's leading publication, provides new research, up-to-date fitness trends and industry news.
FitPro members come from many different specialist areas – group fitness, resistance training, nutrition, management, personal training, seniors, sales and boot camps, and the FitPro community is rich and diverse.
We invite you to join the FitPro community and advance your professional development to the next level.