"A lesson in insanity" – Dani Hill -Welter
With the new year now in full swing, how many of you are aiming to complete a new challenge? Here, Dani Hill- Welter, a keen athlete who has quite the portfolio of challenges under her belt, shares how she took on three major fitness challenges in four weeks.
When I planned my 2018 race season, having three major events in the space of four weeks seemed perfectly sensible. I was no stranger to long-distance running and swimming, having completed several ultramarathons and 10k+ swims in previous years, but just never quite this close together. Roll around 2018 and suddenly my diary contained the Race to the Stones (a 100km trail run along the Ridgeway to Avebury stone circle) in mid-July, the Dock2Dock (a 5k swim) two weeks later, and finally a week after that the London Triathlon Weekend Warrior (a challenge to complete as many triathlons as possible in two days).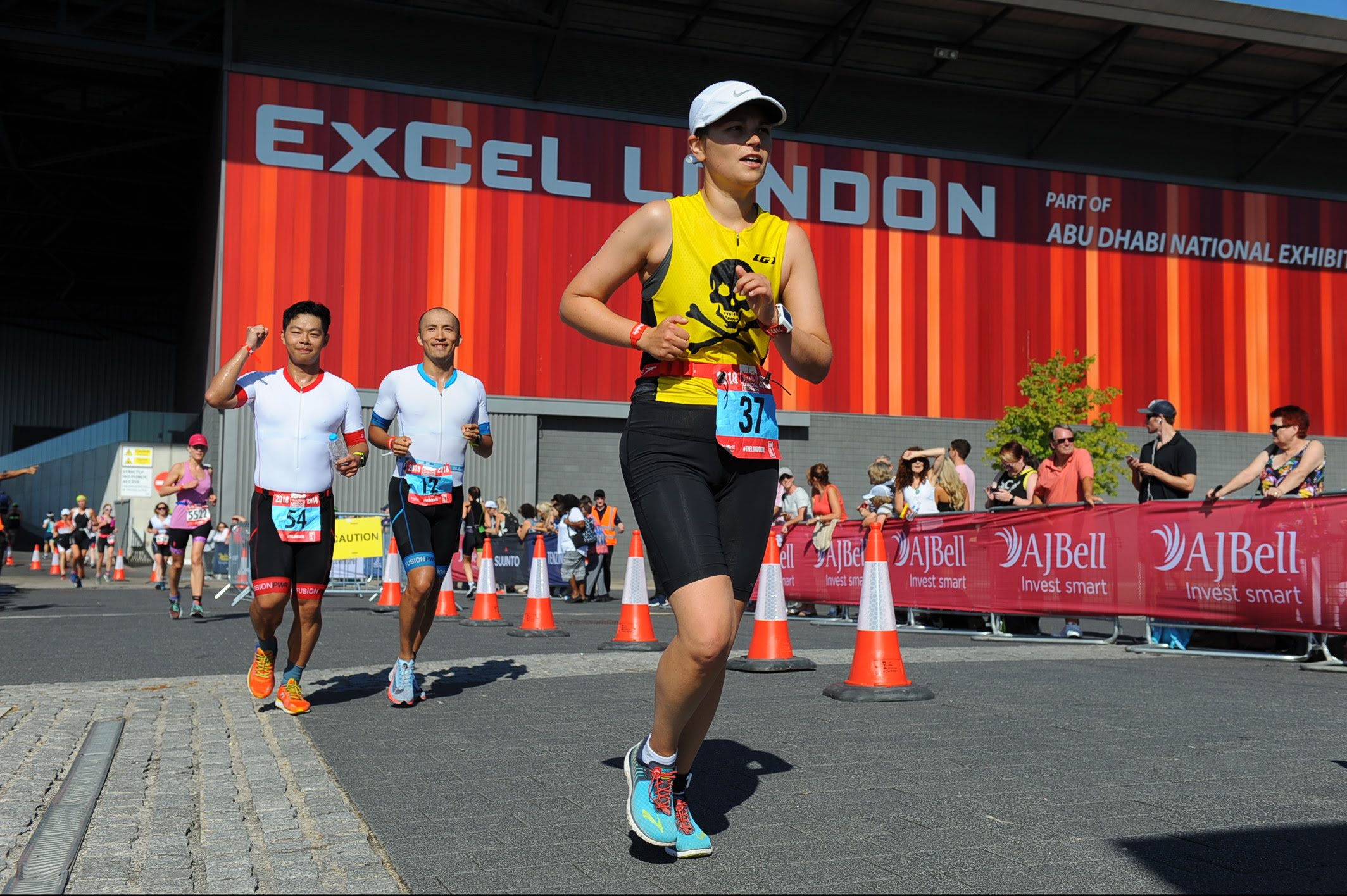 Prior to these events, I'd already completed the Outlaw Half Nottingham middle-distance triathlon in May, the Race to the Tower double marathon in June, then given my system a good old whack of jetlag with a week-long work trip to California. As a result, I didn't exactly start this latest round of challenges well-rested and in peak condition. What could possibly go wrong?!
My first race began really well. Threshold Trail offers some of the nicest, best supported events I've ever done. Everyone is really friendly and the atmosphere is fantastic. I was aiming for a 14 to 16-hour finish. For the first 20km, I ran strong and well, enjoying myself without taking it too easy. Then a spectacular downhill face plant courtesy of a hidden root put an end to any hope of finishing in the target window. As well as damaging my left knee, making running more than 5 to 10 minutes at a time excruciating, the fall knocked my confidence and stopped me from relaxing on any uneven terrain. For the next 30km, I battled with pain and frustration, trying to get back to some semblance of my racing form. It wasn't until the field thinned out in the second half and I had some wonderfully cheery (and occasionally surreal) conversations with other runners that I managed to find my stride again. Nightfall and fatigue caused a bit of a mental wobble, but I was pulled through by my amazing fellow competitors. The finish around 1:30am, after 16 hours and 39 minutes of racing, was one of the most emotional and rewarding of my entire running journey. I finished as 95th lady out of 324, in 368th place overall out of 895 finishers.
As I knew that I had some more hard events coming up, I focused on recovery for the next couple of weeks, training lightly and making sure I got plenty of rest, massages and good nutrition. By the time Dock2Dock came round, I was ready to go again!
Dock2Dock took place on a gloriously sunny but incredibly windy day, with gusts of up to 40mph blasting over London's Victoria and Albert Docks, creating serious chop. I had a pretty good first half, reaching the turnaround point in a passable 46 minutes. The way back was a different story. You'd think head- and tailwinds wouldn't make much difference in swimming. You'd be wrong. It took me one hour and 18 minutes to swim the remaining distance and feeling like I would drift backwards if I stopped pushing even for a second. I finally made it home in an unimpressive 2 hours and 4 minutes, absolutely drained.
After another week of recovery, it was time for the London Triathlon Weekend Warrior, the highlight of my season. My aim was four triathlons over two days, with one each of standard, sprint and super-sprint distances on Saturday and an 'Olympic-Plus' (double bike) on Sunday. Timings were tight and I knew I'd have to seriously push in the first two races. Sadly, hold-ups before the first start, and a badly measured run course with an extra 400m on each lap, blew my timings out of the water before I even finished my first race. Rather than risk completely breaking myself and still missing the cut-off for the last race, I decided to drop the last event on the Saturday and simply enjoy myself.
Keeping something in the tank for Sunday didn't seem to work however as I started Sunday absolutely knackered. The pre-race adrenaline normally never fails to wake me up, even for ridiculously early starts, but not this time. Given the opportunity, I would have happily taken a nap on the start pontoon. I slogged through the swim and the first lap of the bike. When my back started to complain after about 25km, I decided I'd had enough and dropped down to a standard distance, heading back into transition after 40km. Against all expectations, I had a really enjoyable run, crossing the finish line exhausted but happy.
With hindsight, doing three major events like this in such close succession was a monumentally stupid idea. It took me a good six weeks to properly recover from everything I put my body through, especially not giving my knee a chance to heal after my fall in race one. That said, I wouldn't change a thing. Pushing my limits and seeing how far I can go is why I love doing this. More challenges are already on the horizon!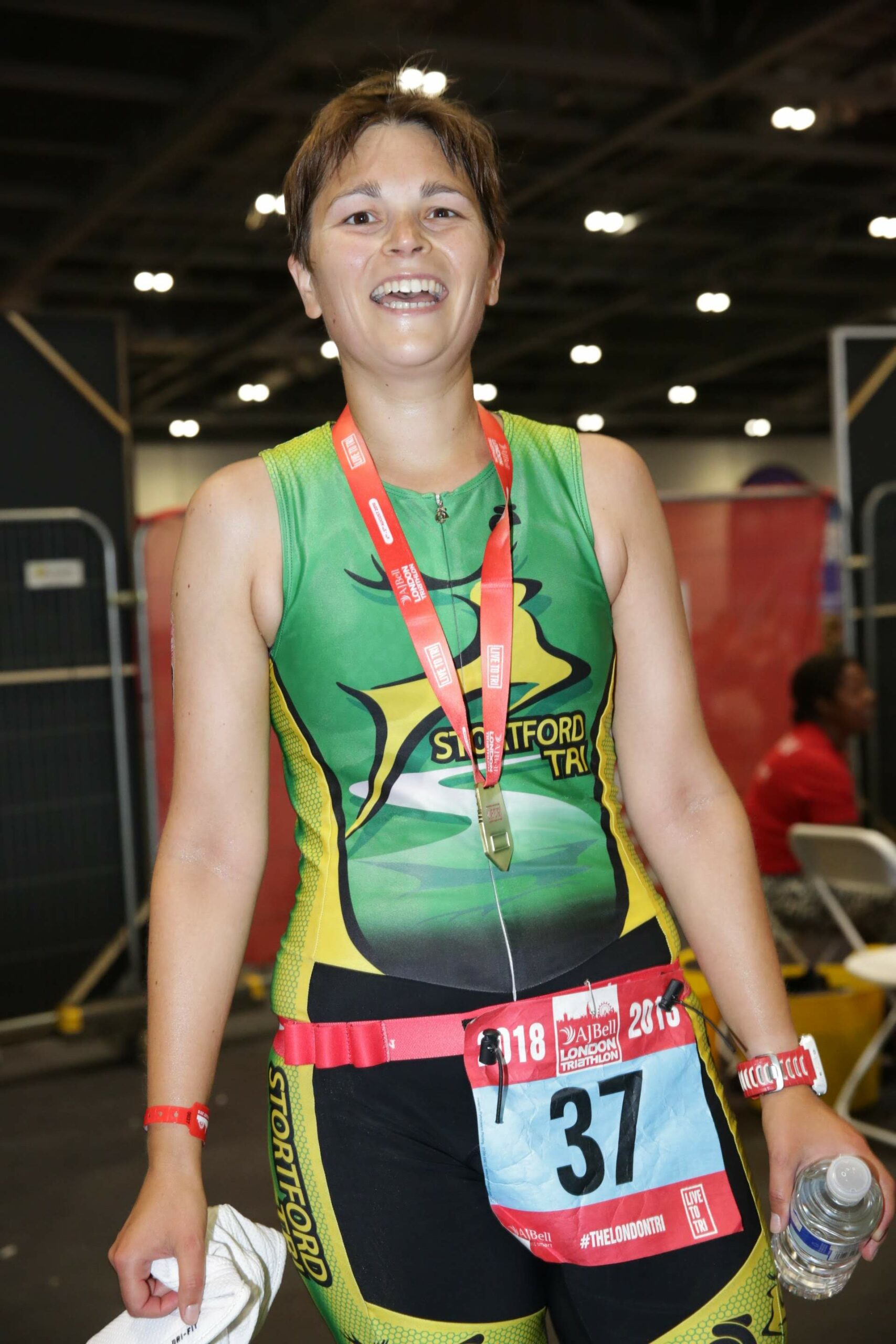 Where next? Read the remarkable tale of runner, Charlie Engle and about his book: 'Running Man' HERE