Marietta Mehanni asks you, the fitness professional if your motivation to exercise has waned and encourages you to ensure you're taking good care of yourself.
For the majority of people on this planet, the world went sideways in 2020. The 'new normal' became a concept and words like 'pivoting' and 'virtual' became popular business words. Even words like 'lockdown', which in the past would have been used in reference to inmates, have been used for everyday life. 2020 was not a year we saw coming or had any way to prepare for and this has been the topic of most posts, emails, webinars and blogs. Mental health has now moved up in importance to become the most discussed topic globally.
From missing out on seeing friends and family, to not having holidays or being able to celebrate special occasions or attend significant events like funerals, most group fitness instructors have also been impacted with regards to losing their connection with their members. People they saw on a regular basis to provide an experience that included movement, sweat, smiles and a physical release, now were no longer accessible. The other loss was in terms of movement and regular exercise. For a lot of group fitness instructors, teaching class was what gave them their regular exercise. When you think about it, a lot of us were paid to exercise and, once that option was no longer there, then exercise for some also went out of the window. The obligation and commitment that was tied into being at a venue to deliver a workout that we were paid for provided us with structure to our week. We knew when and how to manage our energy levels to ensure we would be able to deliver to the best of our ability on the day. This, of course, went up and down each week depending on how we were feeling but, for the first time in most instructors' careers, this was taken completely away.
At the start of lockdowns in countries around the world, many instructors went online using various social media platforms and other streaming options. This presented a challenge that most instructors had not been exposed to before. What did they look like online? How to teach to camera with no audience? How to deliver a workout that would appeal to an unseen client who could view for a few seconds and then scroll on? Instructors realised how much they relied on participants for energy and interaction. Many instructors would stand in front of their livestream waiting to see who would join them, hoping to have an audience that would be keen to participate, often going back and forth from the mobile device to see if there was feedback, praise and views. Challenges with music copyright, finding the right space and dealing with internet issues soon impacted on the number of instructors delivering workouts.
A new crisis emerged for group fitness instructors that was a complete surprise for many. The surprise was that, without the need to show up to a class, regular exercise went out the window. As we know, exercise can happen anywhere and any time and it is not impacted because we don't have an audience. Having said that, group fitness instructors struggled to make exercise a priority. This has been a trend that defies extensive knowledge of the benefits of regular movement.
Think of what we used to preach to our clients. We often encouraged our participants to make time for exercise. We advocated that improved health and wellbeing allowed us to function at our best in all aspects of life and regular exercise was a vital part of this. Maybe it is easier to preach the benefits when it is something we are earning our income from. So, when that option is no longer available, are we, as fitness pros, still exercising as often as we know we need to?
So, if this has been what has happened to you, it is time to shift this momentum, which could spiral into lethargy and become more difficult to shake off with time. We have to become our own personal advocates for regular movement. Going for a walk every day is not sufficient to maintain the benefits we used to receive from teaching regular classes. Listen to your inner voice – you know, the one that says exercise and movement on a regular basis is important. Pay attention to how easy it is to slip into the excuse of "I will start tomorrow" and fully appreciate that it is not easy to be motivated to move when the obligation to show up to a class is removed. What advice have you given in the past to your clients? Was it, establish a routine, start small and then scale it up? Did you suggest that it didn't have to be one big workout but, instead, smaller, shorter movement sections were as effective? Did you suggest to start with low impact and low intensity and gradually build up? Remember that, regardless of how many classes were taught pre-COVID, the body will have lost stamina, endurance, strength and balance. Be kind to your body and fully appreciate that struggle that most clients have when they are starting their fitness journey.
Being accountable is a big part of a commitment to anything and this includes exercise. If group fitness classes were what kept you moving in the past, find ways now to have accountability to others. Options include posting on social media when you will be delivering your live social media workouts. Receiving feedback and general enthusiasm for when your class will go live will provide the motivation to fulfil the commitment. Receiving post-workout support and feedback may provide the stimulus to continue pursuing this option.
Zoom has been another option for many instructors, which can be delivered inexpensively and provides the opportunity to connect face-to-face with participants. Even if it is only a small group of people, the opportunity to provide a class that benefits individuals is the reason why group fitness instructors do what they do. Stay on after the class and talk to the participants. This can be really fulfilling and can help fill the void that is created by not having a stage and a room full of people. Creating relationships with people who may not even be able to attend your class normally is one of the many advantages of teaching online.
All of these suggestions are options to keep you, the group fitness instructor, active during a time that can be both mentally and physically challenging. Not only does it maintain physical fitness but also ensures that teaching skills are being used and sharpened in readiness for when the opportunity to go back to teaching live classes occurs. Who knows, it may stay as part of your offerings when you realise you can extend your reach beyond the limitations of distance and accessibility to fulfil your reason for teaching group fitness. Not only are you helping others but you are also helping yourself.
Author bio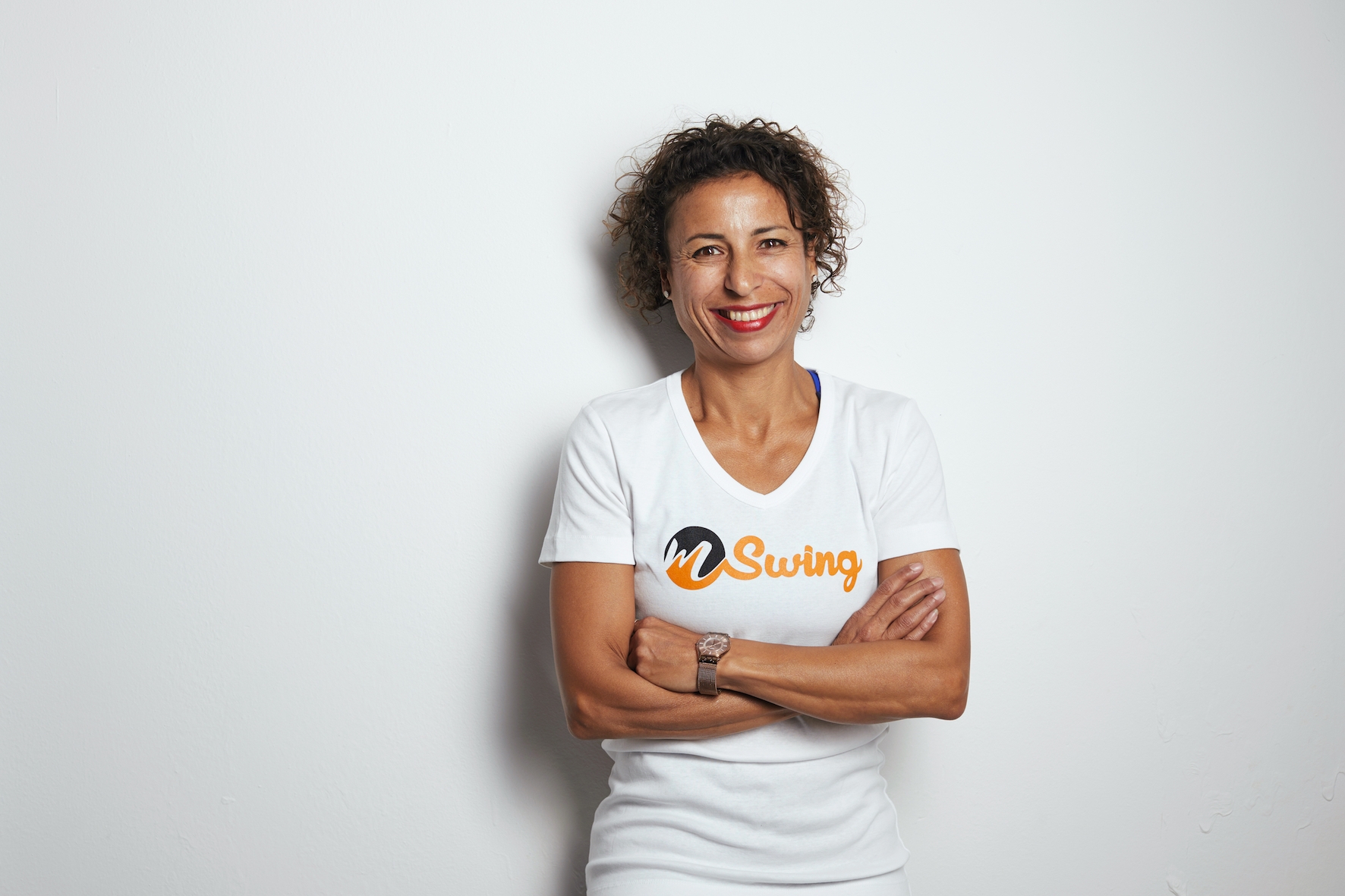 Australia Presenter of 2018 and 2016 NZ Educator of the Year, Marietta Mehanni is an award-winning presenter with 30 years of experience. Education coordinator for Gymstick International, pelvic floor ambassador for Continence Foundation Australia, co-creator of mSwing and co-founder of My Group Move, Marietta is passionate about developing fun exercise formats that are suitable for all ages and abilities.