It's certainly not unheard of for elite athletes to cross over into the world of personal training. But what makes them take the leap? FitPro speaks to freestyle skier Rowan Cheshire about her move into the fitness industry.
At the Sochi Olympics in 2014 and at the age of 18, freestyle half-pipe skier Rowan Cheshire crashed out of the competition after an accident in training that eventually led to a complete break from training and competing for six months. Having to come back from injury led Rowan to study personal training, a move that has led to a new career she can run alongside her competing.
Rowan found that, through strength training, she has built herself back up both mentally and physically to overcome her anxieties. She is passionate about the strength and power of exercise and the ability it has to combat mental health issues. Rowan has therefore used her expertise to design three fitness plans to inspire people to train like an athlete and realise the benefits of 'feeling strong and being strong' and the positive effects that this messaging has. Her training style is very much strength focused but she does a lot of core work and concentrates on her flexibility and movement, which is vital in freestyle skiing.
This month, Rowan launched her online fitness delivery options. FitPro caught up with her to find out more about her training offering.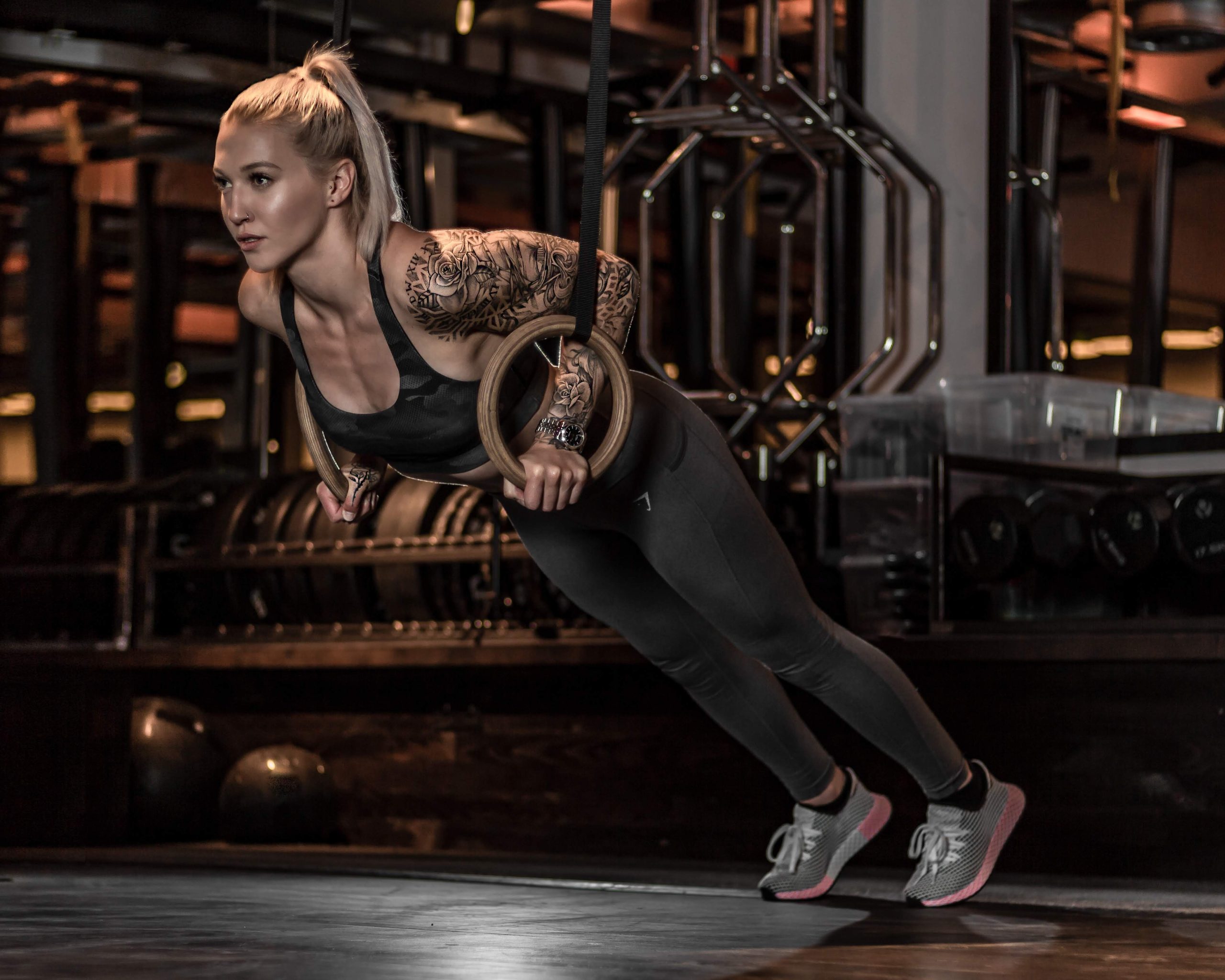 FitPro: Rowan, tell us what skills you'll bring to your PT business from your experience as a professional athlete.
Rowan Cheshire: I think, as an athlete, I'll bring different approaches to it, like working on stability, and I want people to feel good mentally as well. [Rowan saw a sports psychologist while recovering from her injury, as she suffered from post-concussion trauma.] I want to help people to be stronger and cope with the mental side of it as well, building their confidence and making people feel good from the inside out. I think when I feel physically strong, I feel stronger on the inside too. It really helps with confidence – just kind of pushing yourself out of your comfort zone.
FP: Tell us about the fitness training programmes you'll run for your clients.
RC: There'll be a six-week and 12-week plan [Rowan plans to run her business online]. These will be tailored to the client and will include diet information as well, such as portion sizes, etc. It will depend on the client but obviously there will be flexibility, mobility, strength and endurance exercises, as well as good warm-up and cool-down exercises.
FP: Can you give us some insight into what's involved in your training for competition?
RC: My training for competitions mainly works on leg ability, using squats and deadlifts, and then we do similar top work and add rotations to that and different platforms – different surfaces that help with stability, as well as glute activation exercises that really help with the stability side as well. We work on injury prevention and stability.
FP: So, the skiing season is drawing closer – how can we try to prevent injury before we go skiing?
RC: In skiing, knee injuries are very common and I think you have to focus on technique with a lot of the exercises, so squatting, deadlifting or even similar exercises. The knees might dip in, so you really want to focus on knees pointing outwards and really focus on leg exercises that target knee stability – squats and hopping exercises are really good. I'm actually planning on launching a ski plan for around Christmas time for people going on holiday, so it'll be based on anything that will help you to stay safe out there on the slopes.
FP: FitPro is all about education – that's what we stand for – so it would be interesting to know what fitness courses you've done or what you're going to do and how important fitness education is for you?
RC: I've done my Level 2 and 3 in personal training and I'm currently doing my Level 4, which is focused on back and spinal problems. I've also done a weight management course and I've nearly finished my nutrition, exercise and sport, which is a little bit different and which I'm really interested in, being an athlete. I just find health and fitness really interesting – there are so many approaches, so many techniques and so much to read that it's nice doing the course and learning the science behind it so you can make your own decisions and figure out what's best for you.
FP: What advice would you offer a new PT coming from a similar sporting background?
RC: I think it's really about making sure the clients are taking their time – making sure they're doing their reps correctly and not rushing, as I think you can see a lot of people just busting through the exercises and a lot of exercises need to be slow and controlled. You need to focus on how you're going to target those muscles properly and get the benefits out of those exercises.
Rowan's PT offering will be online and, just like FitPro, she is embracing the digital and virtual with her education. Her plans will include:
4-week plan – The perfect plan for anyone looking to take their exercising and gym sessions more seriously and get to that next level. This programme includes nutrition information and a portion size guide.
8-week plan – Tailored workout programmes and nutrition guidance where Rowan will do all the hard work and maths for you. The plan provides nutrition information and a portion control guide, as well as detailed recommendations on exactly how many calories, broken down into macronutrients, should be consumed on a daily basis to best reach certain goals.
12-week plan – 12 weeks of tailored workout programmes and nutrition guidance. This plan provides nutrition information and a portion control guide, as well as detailed recommendations on exactly how many calories, broken down into macronutrients, should be consumed to reach goals. This package also includes weekly check-ins from Rowan to keep clients on track.
We will be sharing more insight from Rowan Cheshire in the winter edition of Fitpro magazine when we share a feature on ski injury prevention, so stay tuned for that. Not a member and would like to receive technical content? Sign up today by visiting: FitPro Memberships
Where to next? Check out leg bounding to improve your speed.