What will your dance classes look like in 2016? 
What was once described as a trend in itself, dance fitness is fast becoming a recognised and well-respected name in the fitness industry. We can still hear the rumble from the early boom that took off with ZUMBA in 2008. What helped to provide greater insight were the results from The 2015 EMD Insight National Survey for the Exercise, Movement, and Dance campaign, conducted by YouGov.
'Improving health' was the main motivation for most women (60%) who enjoyed regular dance fitness classes, followed by a desire to increase fitness levels (54%) and to lose or maintain weight (54%). An overwhelming 76% of 16-25 year olds said their main reason for participating was keeping fit, indicating the motivation is not just about body image, it is for overall health and well-being too.
The majority of those surveyed (91%) agreed that dance fitness was a great way to reduce stress – something that continues to be of great importance for our busy technology-driven society.
How women feel about their own bodies can be a barrier to dance fitness, however, with 20% stating that they weren't in good enough health to take part, 20% feeling they didn't have good enough rhythm or body co-ordination, 19% said they would feel embarrassed and 16% felt too conscious of their body image.  Significantly, the research highlighted that women become much less worried about their body image as they grow older showing, interestingly, that body worries decrease with age.
Emma Forward, chief operating officer from the Exercise Movement & Dance Partnership (EMDP), the organisation behind EMD Insight and the Exercise, Movement and Dance campaign, said: "We've always known how popular dance fitness is, with over 1.5 million women a month taking part. This fascinating survey provides us with a much clearer understanding of what makes dance fitness so appealing to women of all ages and all demographics, and we plan to build upon these strong motivating factors and continue to draw people into the world of dance fitness."

FitPro LIVE Campaign
The campaign exhibited at FitPro LIVE provided a snapshot of how much moving and a shaking the nation was actually doing.
FitPro LIVE acted as the hub for dance enthusiasts in July and was a blaze of feather boas, the pink ladies of SOSA, and dance legend Helen Carpenter-Waters (director of DYBO Academy). Here is what Helen has to say about dance in 2016.
"2016 is going to be an exciting year for those of us who teach independent dance-flavoured exercise to music classes – freestyle is back! My philosophy of creating unique and original classes with a broad variety of musical influences and dance styles has provided me with a successful business and a loyal following for decades."
Carpenter-Waters says she goes beyond fancy steps and sequences. Every class and routine has a purpose and intention, blending the art (in dance movement and teaching) with the science (of fitness and psychology). This philosophy is employed in my classes, teacher training and mentoring/coaching (via DYBO Academy).
DANCE YOUR BUTT OFF
You can expect the themes, focus, musical styles and choreography, to embrace all influences from Commercial, Hip Hop, Charleston, Swing, Jive, Lyrical, Jazz, Contemporary, Burlesque and more. Carpenter-Waters takes it back to the old school with her aerobics classes. But be not afraid, it can be easy when using a range of creative methods and techniques to teach anyone who wants to dance their way to fitness (for more information go to academy.dybo.co.uk). 
You can read Helen's latest article for MyGroupFit via the website here: http://www.mygroupfit.com/blog/How-to-be-a-freestyle-master-829 Now go perfect your Jive and browse the latest top tracks. Bieber is just one click away…
For the full library of music follow this link:  http://www.mygroupfit.com/music
MOSSA GROUP GROOVE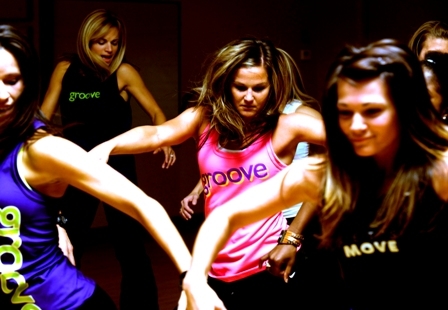 MOSSA Group Groove® is a cardio fusion of club, urban and Latin dance styles set to the hottest current hits and best dance songs.
The programme includes 10 tracks, with top-charting songs to get hearts pounding; each has a specific fitness aim and is expertly choreographed to be easily followed. Group Groove is ideal for anyone of any ability looking for a fun cardio workout and it's a perfect option to get the nation moving in 2016. Individuals will sweat and smile all at the same time during the hour!
The blend of fitness and dance fusion not only allows this class to be a show stopper, but one where progress is made and maintained.
This revised athletic approach to dance pushes clients past their physical boundaries without realising it and, ultimately, avoids a plateau in results after the initial period!
BURLEXERCISE – the ultimate showgirl workout

Burlexercise is a medium to high-intensity burlesque-inspired class that targets your whole body. Sessions are split in two; one half is dedicated to cardio-blasting dance routines, and the other half focuses on strength and resistance.
The best thing about Burlexercise is how it introduces the benefits of weight training to a whole new audience and avoids 'gymtimidation' when it comes to strength training. Dumbbells have been given a sassy makeover by the addition of a feather boa – an innovative idea that adds a touch of glamour to resistance training.
For more information visit www.burlexercise.co.uk
BLOCK FIT – move your feet to the Block Fit beat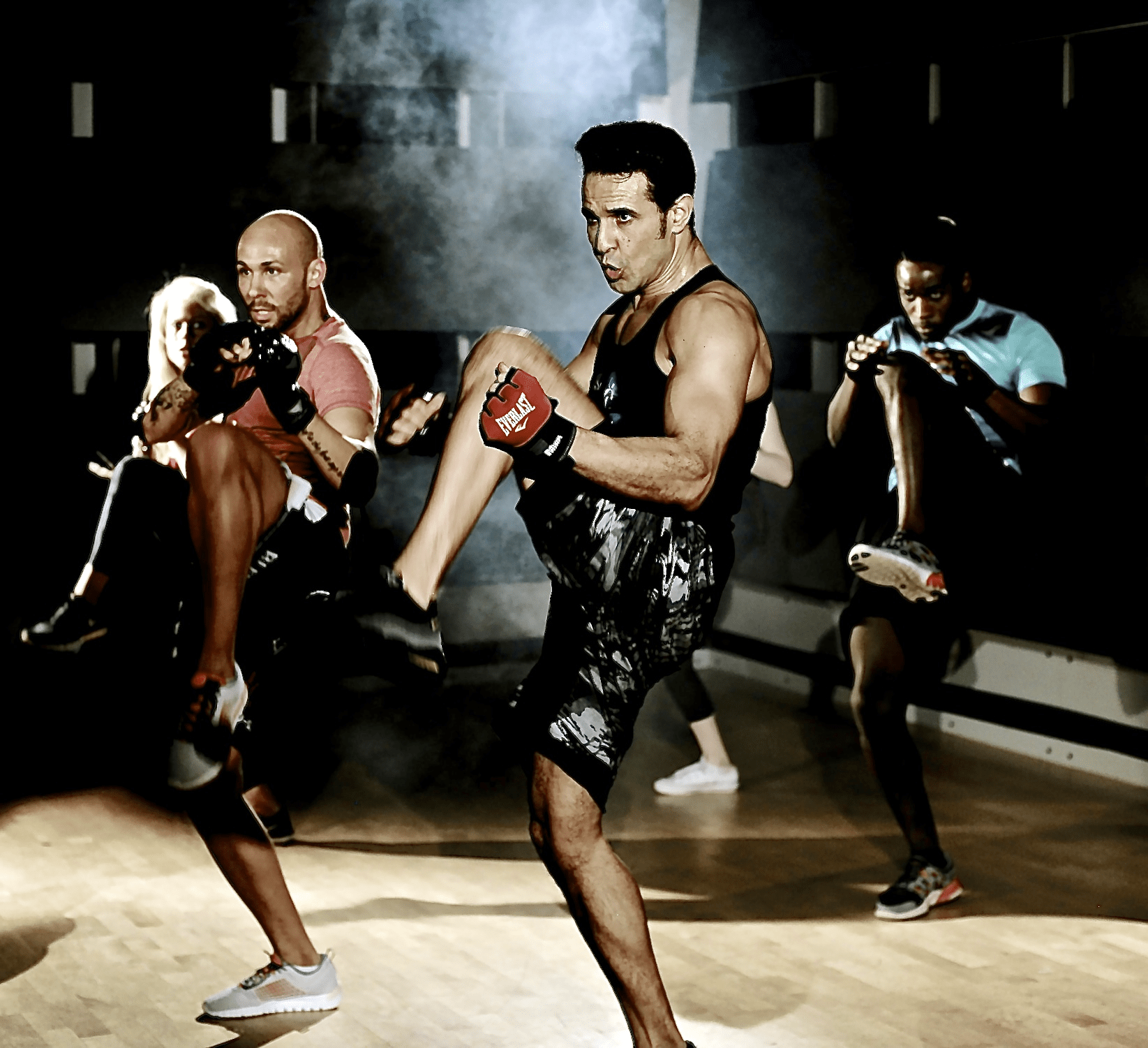 New kid on the fitness block, Block Fit has been created by X Factor's Chico Slimani.
Block Fit is a fusion of dance, combat, HIIT, yoga-inspired moves and meditation. It's a mind, body and soul approach performed to simple-to-follow blocks of choreography. Make sure you make some 'Chico Time' to try this one out.
For more information visit www.blockfit.co.uk