Sarah Bolitho has created a selection of client handouts to help with forming 'good' habits – here is one for your clients struggling with hydration.
Water, water everywhere but do you stop to drink?
A slight paraphrase from an old saying but it is often so true – we have access to various sources of water, yet many of us are dehydrated without realising it. So, how do we know how much water to drink?
Check out our latest client handout from Sarah Bolitho which gives some great suggestions to get your clients (or maybe even you) on the right track with hydration. Download your client handout now!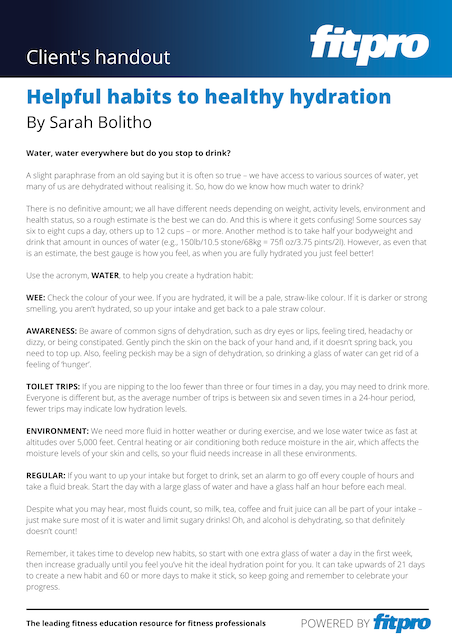 Hydration Client Handout – Download it NOW
Author Bio: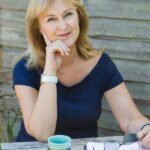 Sarah Bolitho is a Fitness Career Mentor and uses her 30-years industry experience as an instructor, tutor/assessor, IV/EV, and course writer to support new and experienced fitness professionals in developing their careers. She is the author of six books in the 'Complete Guide to…' series, has worked for/run, large and small training organisations, written for magazines and been on radio as a leading authority so is ideally placed to support instructors in their career development.
www.sarahbolitho.com