At FitPro, we love trying out new classes. Olivia Hubbard headed to Hampstead Heath to try out TrailFit – a new women-only outdoor fitness offering, coming to London and Bristol this spring.
We were invited to join fitness blogger, fitness instructor and free-surfer, Sophie Everard, who devised the session.  Unlike other 'influencers' out there on social media, she's actually done stuff.  Her feed isn't filled with yet another recipe book, video clip of a push-up, or a badly performed burpee. Everard enjoys surfing, snowboarding, diving, trekking and trail running. I ask her where she gets her sense of adventure from.
"My earliest memory of adventure fitness would be from my childhood in Greece," begins Everard. "As a little girl, I grew up at the foot of some hills and was forever chasing my dad up the mountains, playing with our dog, looking for tortoises, climbing trees and scrambling."
She arrived, stomach out to the crowd, ready to make 15 women sweat for 60 minutes and experience TrailFit – a fitness movement for adventure-seeking women who want to spend as much of their time as possible outdoors.
Image caption: Sophie Everard 
The TrailFit session is said to be aimed at all abilities – I found the strength exercises dynamic and well thought out. To immerse ourselves in our surroundings, we used nearby railings on the bridge to perform push-ups; it certainly wasn't boring – far from it. It was also a far cry from a recent outdoor session that I attended, whereby the PT made us march on the spot – yes, session planning really is everything. We didn't spend too long on one exercise and Everard wasn't a soft touch. For those who have a competitive streak, it felt similar to a school PE lesson at times – but in a good way. Everard was of course helped along by the beautiful location and the weather. We ran for short distances and had to dodge past the trees to sprint without hold-up. I would have personally preferred an early morning session, with dewy ground and morning light, but then I am a poetic soul.
Workout session breakdown
Duration: 60 minutes
Light jog: 500m
Bound for 50m, running with the longest strides you can take, like a triple jumper's first two steps
Run with high knees for 50m, lifting the legs as high as you can
Skip for 50m, trying to get as high off the ground as possible
Sprint for 100m, keeping your body relaxed
Bear crawling – forward and back, 5 sets
Come down on all fours, trying to keep your hands underneath the shoulders and knees underneath the hips. Raise the knees up and start to crawl, using the hands and feet to travel. Bear crawl forward for 20m without resting, then bear crawl backward 20m.
Dead bugs – 3 sets of 8-12 repetitions
Lay flat on your back with your hands extended above you toward the sky. Bend your knees at a 90° angle and raise your thighs until they are perpendicular to the floor. Now deeply exhale and embrace your abs to bring your rib cage down, and flatten you back onto the floor. Slowly lower the right arm and the left leg to the floor simultaneously while exhaling, then slowly return to the starting position while inhaling. Alternate sides and continue the movement for three sets.
Push-ups – 3 sets of 8-12 reps
Three variations: beginner, intermediate and advanced options:
Regressed push-up
This is a push-up with hands on a raised surface; you can use a bench, wall or higher  ground. Start in a normal push-up position, with your hands on a raised surface, then lower down and press up.
Explosive push-up
Start in a normal push-up position but with the hands out slightly wider. Lower down and press up explosively, push quickly and hard enough to get space between the floor and your hands, landing with the hands in a narrower stance. Absorb the landing and then repeat, going from narrow to wide.
Raised-leg diamond push-up
These hit the core, shoulders, triceps, chest and back. Get into a push-up position with hands making a diamond shape directly under your chest. Raise one leg as high as possible before it bends. Perform 30 seconds of push-ups then switch legs.
Post-workout  
After the session, the team treated us to superfood salads and super juices at the LLS Café in Highgate. Everything was super. I opted for 'The Squash' salad: black rice, baked butternut squash, pomegranate and crispy almond with a tamari, ginger, lime and sesame oil dressing. To quench the thirst, I had an Energize me Smoothie: spirulina, banana, avocado and coconut milk. While knocking back the green liquid, I watched matching feet wade about the place – we all did the session in a pair of KEEN Terradora boots, which were incredibly comfortable and a smart piece of kit.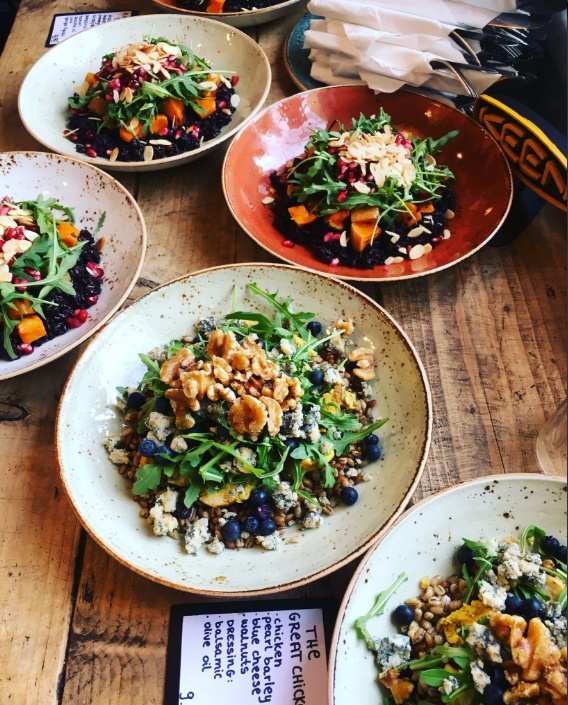 Perched on the wooden steps at the chic LLS café was runner, writer and speaker, Elise Downing. On 1 November 2015, Downing set off to run 5,000 miles, self-supported, around the coast of the UK, carrying her belongings on her back in a bid to scratch the surface of both the country she calls home and her own capabilities. Over the 301 days that followed, she saw Britain at its wild and wonderful best, learnt all about tired legs, and developed an unquenchable penchant for cake.  When I asked Downing about her mission, she seemed perplexed at my interest; she had a 'no big deal' expression on her face. She told me that she probably should have trained more with a bag on her back and that she ate anything along the way – she stopped off at various homes. The ultra runner said she wasn't particularly bothered about time either.
Her relaxed attitude to her 'run', which some have called her 'walk', is evident in this section of her blog:
"With a new plan in mind, I went to the CalMac ferry terminal in Ardrossan, bought myself a purseful of hopscotch ferry tickets (which were inordinately good value for foot passengers, I thought) and spent a few weeks island hopping up the coast. I'm so glad I did. There's something in the air on those islands and I'm sure I wasn't imagining it – a sense of peace and calm and community. I finished things off with an impromptu holiday on Skye, because I really couldn't bear to leave after just a day on the island, and then I was well and truly back on the mainland and in the clutches of the Scottish Highlands."
Once Downing arrived in Scotland, jotted down these thoughts:
"Over the next seven days, Scotland transformed. As I moved along the coast, bleak midwinter morphed into a tropical paradise. My shorts were back on and my stripy tan deepened. It was wonderful. I ran through woods full of bluebells singing Bonnie Tyler horrifyingly loudly. I visited an ice cream factory, (probably) broke world records in tattie scone consumption and enjoyed flopping down on grass verges for a rest without immediately turning to ice."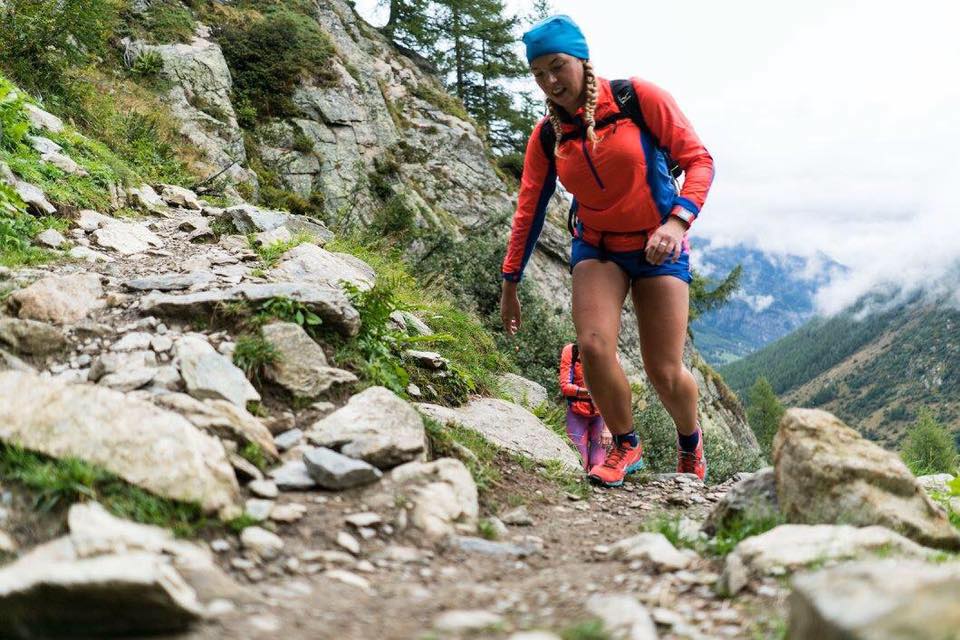 Image caption: Elise Downing
You can read Elise's full blog here: https://elisedowning.com/the-run/ 
It seems the hare doesn't always win. Take note all those who enter races to secure a PB. Are you taking in the surroundings as you add up in your head?
Also at the session was British adventure athlete and personal trainer, Laura Kennington, who shares her passion for adventure:
"I fell into adventure through a curiosity with what my body could do. My first big adventure was kayaking in Russia, the trip was meant to be three months, I wasn't too worried about training for it – I was just going to train as I went. I did Brazilian Jujitsu twice a week, paddling on the weekends and general fitness. I do a lot of kettlebell training as well, which is great for injury prevention."
Next up for Kennington is a 'nice long run' in Fuerteventura. At least 100 miles, apparently. "I used to hate running!" Kennington tells me. "I teamed up with the running school in London, which was instrumental in changing my attitude to running because they helped my technique so much by helping me to activate my glutes. I had over-dominant quads from cycling, which meant my glutes were lazy and weren't firing up correctly. I now use the power in my legs much more effectively.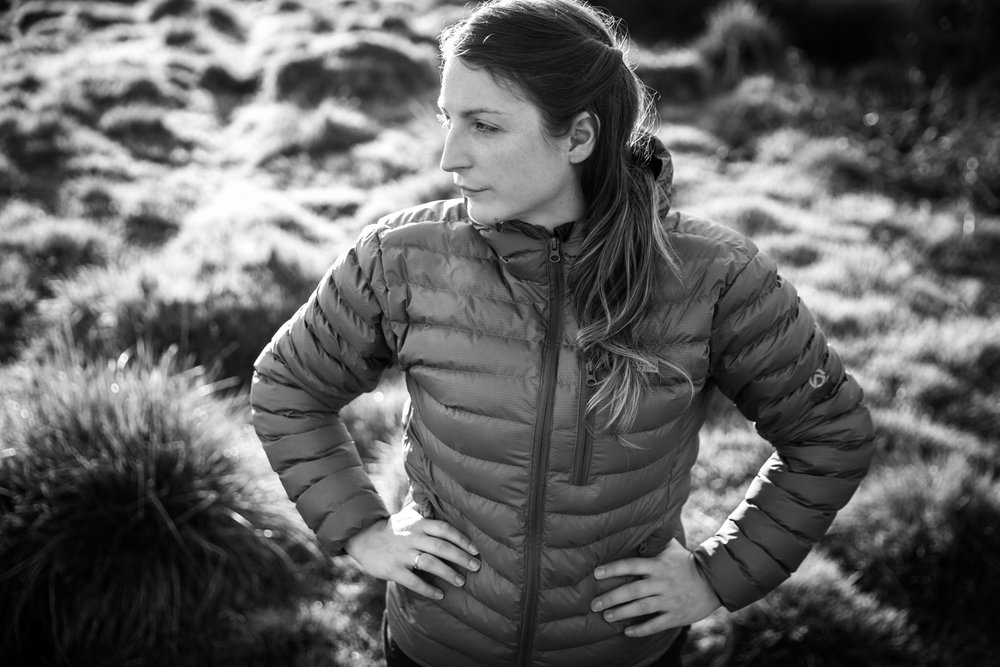 Image caption: Laura Kennington 
Image credit: Richard Murgatroyd 
Biggest inspiration?
Sarah Outen really inspires me and so does ultra runner Dean Karnazes. I'm currently listening to Tim Ferris on my podcast as I train. Laura will also be taking some of the TrailFit sessions.
If you fancy giving it a go… there will be more sessions this month
22 April, London – Epping Forest
Meeting @ Carlton London Café Bar, 38 Chigwell Lane, Loughton IG10 3NY.
Lead by Sophie Everard.**
22 April, Bristol
Meeting 3pm @ Cotswold Outdoor, 2 New Broadmead, Union St, Bristol BS1 2DL.
Lead by KEEN ambassador and adventure athlete Laura Kennington.*
26 April, London – Covent Garden
Meeting 6pm @ Ellis Brigham, 10-12 Southampton Street, Covent Garden WC2E 7HA.
Lead by KEEN ambassador and adventure athlete Laura Kennington.***
June Keswick Mountain Festival – Details TBC****
Further events are due to be announced throughout spring and summer 2017. For more information on the KEEN Terradora and TrailFit movement, visit www.keenfootwear.com/trailfit
* Register at http://www.banff-uk.com/trailfit/
** Register at https://coolerlifestyle.com/keen-trailfit
*** Register at https://www.ellis-brigham.com/advice-inspiration/blogs/events/trailfit-talk-laura- kennington
****Details to follow at http://www.keswickmountainfestival.co.uk/