In the Winter 2016 issue of Fitpro, we delved into the world of mindfulness, looking at what it is and the benefits of practice. Here, Monica Linford, author of Awaken Your Body, Balance Your Mind – explores how to bring mindfulness into daily living and the six apps that may help you on your journey.
Mindfulness meditation has its origins in a 2,500-year-old Buddhist tradition and is simply 'moment-to-moment awareness'. Despite having been in existence for thousands of years, in today's mainstream modern world it is being hailed as one of the best ways to handle stress, beat depression, heighten concentration, and improve your overall health and well-being. Mindfulness teaches us how to be completely present and constantly aware of everything in each and every moment. What that means is noticing the details of our actions, giving your undivided attention to a friend's conversation (actually listening instead of drifting off and thinking of what you should be doing next), and embracing the small gifts of life we so easily take for granted because they're always there, always occurring in the background of our lives. Mindfulness is not the suppression of thoughts. It is simply being present in each and every moment as it arrives, which over time helps calm the agitations of the mind. Eventually, mindful presence begins to enhance your everyday life. You realise you can exist in presence anytime, anywhere, and choose to position yourself differently in relation to the things you are hearing and perceiving. There are a huge variety of apps claiming to provide you with a helping hand into meditation; here we take a look at the pros and cons of the six most popular.
First up is the…
Mindfulness app
Based on Jon Kabat-Zinn's original work, the voice that guides you through this meditation can be a bit breathless, 'new age' and somewhat off-putting. Some of the analogies used about thoughts and thinking take real presence and determination not to laugh out loud ('thoughts are like small, bright clouds, high in the sky', etc.).
Pros: A body scan, arriving and centring, along with three, five, 15 and 30-minute guided meditations, which are ideal for beginners. You can also customise your meditation and track your progress.
Cons: Probably the voice!
Stars: 4.5/5
Cost: Premium library – one month $9.99,
three months $23.99, 12 months $59.99.
Next up is…
Stop, breathe, think
Musician KD Lang and non-profit, USbased 'Tools for Peace' launched this mindfulness app in 2014, as a compassion- building tool for middle-school students, high-school students, and adults. It encourages you to stop, breathe and think, and become present to how your feelings are disturbing your peace of mind. The free selections are between five and 10 minutes long.
Pros: Short and sweet, ideal for interrupting highly charged emotions and taking responsibility for them.
Cons: For greater variety and longer meditations you need to subscribe.
Stars: 4.5/5
Cost: Limited free selections; monthly
subscription $4.99; yearly subscription
$41.99.
The next app under review is…
Headspace
Headspace makes it easy for people to begin learning the art of meditation. Its Level 1 course features easy, 10-minute sessions that will help cultivate the habit of meditating regularly. Once you have mastered Level 1, you can purchase a subscription that allows you to access even more features and options to expand your practice. This really is a very slick app and recommended to all. Andy Puddicombe, co-founder of Headspace and ex-Buddhist monk, offers practical, demystified and relatable instruction, delivered in an easy banter, which is most refreshing.
Pros: You can be specific and choose what suits you best on the day – foundation practice, health, or enhancing performance.
Cons: Very limited free selection, i.e., SOS, sleeping and cooking. For everything else you need to subscribe.
Stars:  5/5
Cost: Monthly £7.95; yearly £4.99 per month; two years £3.74 per month; lifetime
£249.85.
A free app under review…
Take a break by meditation oasis
The Take a Break app is simple, uncomplicated and free! You can choose between a work break (seven minutes) or stress relief (13 minutes). There is a choice of soundscapes from ocean, rain, stream or music. If you prefer silence, then the volume can be turned down to silent. For first timers, instruction is provided.
Pros: Straightforward without being mired with additional features.
Cons: For more variety, additional apps need to be purchased from Meditation Oasis. The Google app advertising floating along the bottom (which none of the others do) is irritatingly difficult to get rid of!
Stars: 3.5/5
Cost: Free
One for beginners, apparently…
Calm
The Calm app is a good one for beginners. The options are sounds and scenes from nature, to enhance auditory and visual focus while meditating. You can also choose the length of time you may wish to sit mindfully. Other features include multiple guided and unguided sessions. The seven-day sleep programme is a series of adult bedtime stories that provide a buffer between the hustle and bustle of daily life and sleep. These stories aim to help you 'power down' and drift off into deep, restful sleep.
Pros: Simple and easy to use and enough free tracks to get you started.
Cons: Subscription necessary for more variety.
Stars: 4.5/5
Cost: Free to start; monthly $12.99; yearly
$59.00; lifetime $299.99.
The final app…
Mindfulness Meditation from mental workout
This Mindfulness Meditation app works for both the beginner and more experienced client. Written and narrated by Stephan Bodian, a psychotherapist, spiritual teacher and author of Meditation for Dummies, there are six different lengths of meditation practice. Sessions range from five to 15 minutes.
Pros: Five free sessions.
Cons: Purchasing is required for greater choice and longer meditations. Once the app is downloaded to your device, you have to log in and complete your full details (which none of the other apps request), making it the most complicated to start with.
Stars: 3.5/5
Cost: Lite (five free sessions); full $12.99 per year.
http://www.mentalworkout.com/store/programs/mindfulness-meditation 
About the author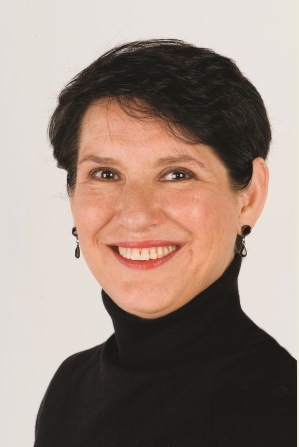 Monica Linford is the author of Awaken Your Body, Balance Your Mind, is founder of The ChiBall Method™, and is a former recipient of FitPro's Award of Excellence. Currently, Monica is a therapeutic movement specialist based at Scorpio Clinics, Virginia Water, Surrey.
For even more great content, sign up to become a FitPro member. You will receive 4 printed issues a year of Fitpro Magazine – a must-have educational resource for all personal trainers, group exercise instructors and all looking to break into the market.
Visit: http://www.fitpro.com/membership/ for more information.