FitPro national trainer, Anthony Mendoza, went out of his comfort zone to review a Pilates class designed for men. The trainer tells Olivia Hubbard what he thought of the session. 
The concept
Alphalates was devised by Pilates Squared founder, Caron Bosler, and trainer Hakan Erol. The trainer is ex-military and a former bodyguard. The aim of the class was to devise a 'men-only' session that seeks to build core strength, overall muscle alignment and flexibility. The duo are of the belief that men over-train their upper body and neglect their core and legs, and that they also tend to think of stretching as secondary. They claim that their 'Alphalates' session will help redress imbalances and will make an overall impact on body strength, flexibility, posture and injury prevention.
The verdict
Mendoza is much more at home bear-crawling his way through TRIBE™ Team Training than lying horizontal on a Pilates reformer bed, so I felt pretty pleased that I had uprooted him from his home in Windsor to head to a 1-1 session at the Pilates Squared studio in Chelsea, West London. The studio also offers 'duo' sessions and 'trio' sessions (see website on how this works).
Mendoza called me after his evening session and murmurs his frustration down the phone, "The class didn't get off to the best possible start." That being said, it wasn't all doom and gloom.
"What was it like when you got there?" I ask. (As he recalls, he's speaking with a light pant as he has rushed back to pose on the reformer for the picture) "Well, my eyes clocked the wall that said: Make sure you sign your waiver – I wasn't asked to sign one. First surprise. I did inform my trainer of my past injury though – a dislocated shoulder."
I then ask him about the warm-up. "I told the trainer that I was a beginner at Pilates. He was certainly an eager chap and got into the plyometric lunge position, jumping. I was then told to follow suit, so with my trainers off I carried out plyometric lunges. While doing so, I was wondering how long I was doing this for and why?
"Next – I had a bar behind my back and went into the squat position, after four or five reps, the lactic acid in my legs really started burning up. I then went into squats with the bar overhead and did plyometric squats for 45 seconds or so – the trainer didn't have a clue about timing.
I was then told to do push-ups with clenched fists – he asked me to do 15 reps of those. After I had completed the three warm-up exercises, I was done in. I was shocked that he was putting me through some kind of bootcamp."
Yet, there were some positives among all of that.
"I have never in my life felt my abdominals activate like when I did the reverse roll-out on the reformer. We did a lot of lower leg work as well; when you're in a long-armed plank position and your knees are off the floor, you then have a full extension of the leg and your core is activated the entire time. When I was on the reformer, I did it with a single leg without my hands; he then regressed it and took two of the springs off so I could do it.
"I thought I had a pretty strong core; however, I certainly need to strengthen it a lot more. When we were doing 45° crunches, I was better at that. I probably wouldn't have noticed how much I needed to strengthen my core unless I went to Pilates. I think more trainers need to get out there and do more glute activation work – it has massively changed my perception."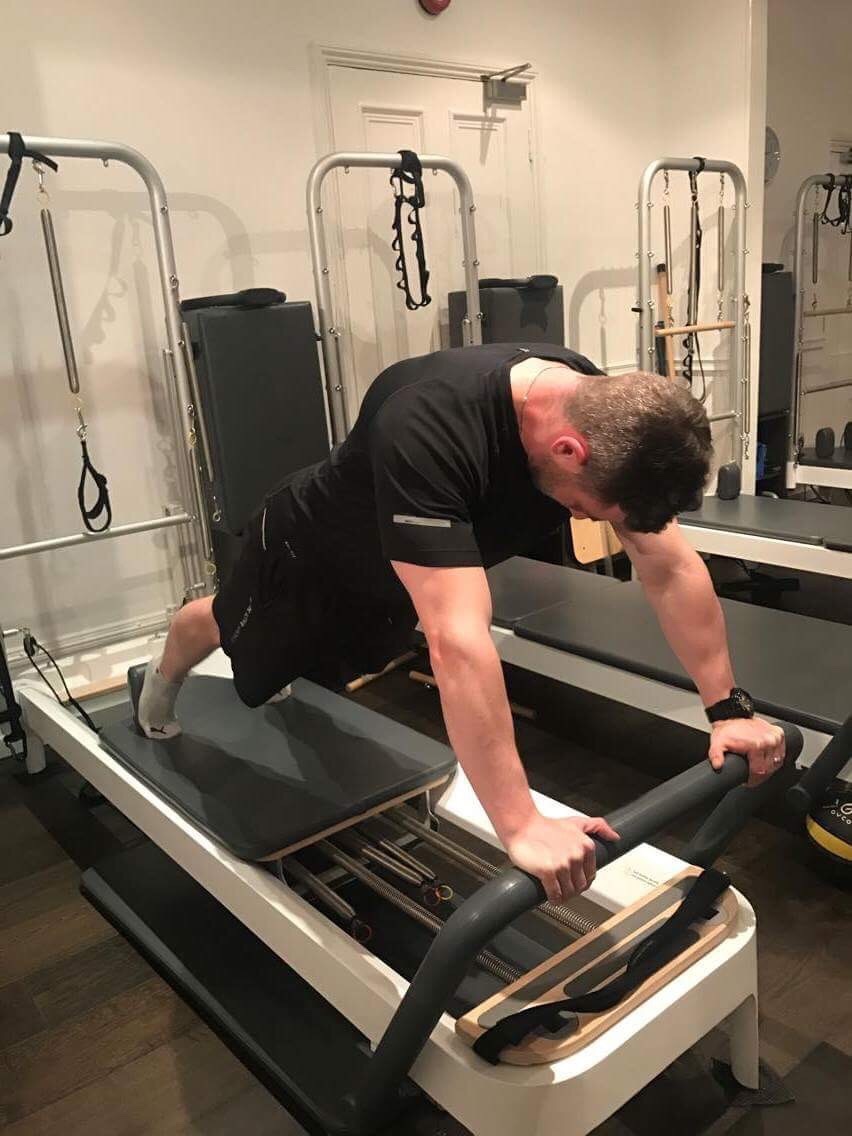 Mendoza did enjoy the controlled breathing in the session (once the trainer relaxed, so could he) and he used his core to pull himself into a reversed pike on the reformer – a standout movement for the FitPro trainer.
Would he go back?
I would if the session was more structured. I really wanted the opportunity to have more of my say – it was quite ironic, because at the beginning of the session, he made this big thing by saying that he likes asking his clients exactly what they want to get out of the session. But I'll give it another go…
Other details
Majority of sessions are one-to-one with a certified Pilates instructor; however, there are duo and trio options
Sessions are 55 minutes in length (rather unusual)
Participants must arrive five minutes before the session begins
Sessions range from £42 for an individual trio session to £78 for an individual one-to-one session
For more information visit: http://www.pilatessquared.co.uk/ 
About the trainer
Anthony Mendoza is a Health and Performance Coach in London. He is a National Trainer for FitPro and Master Coach for TRIBE Team Training™. With nearly 10 years' experience in the fitness industry, he has learnt a lot through his own and his client's experiences. You can currently find him Training his clients at Chiswick Riverside Club in south west London.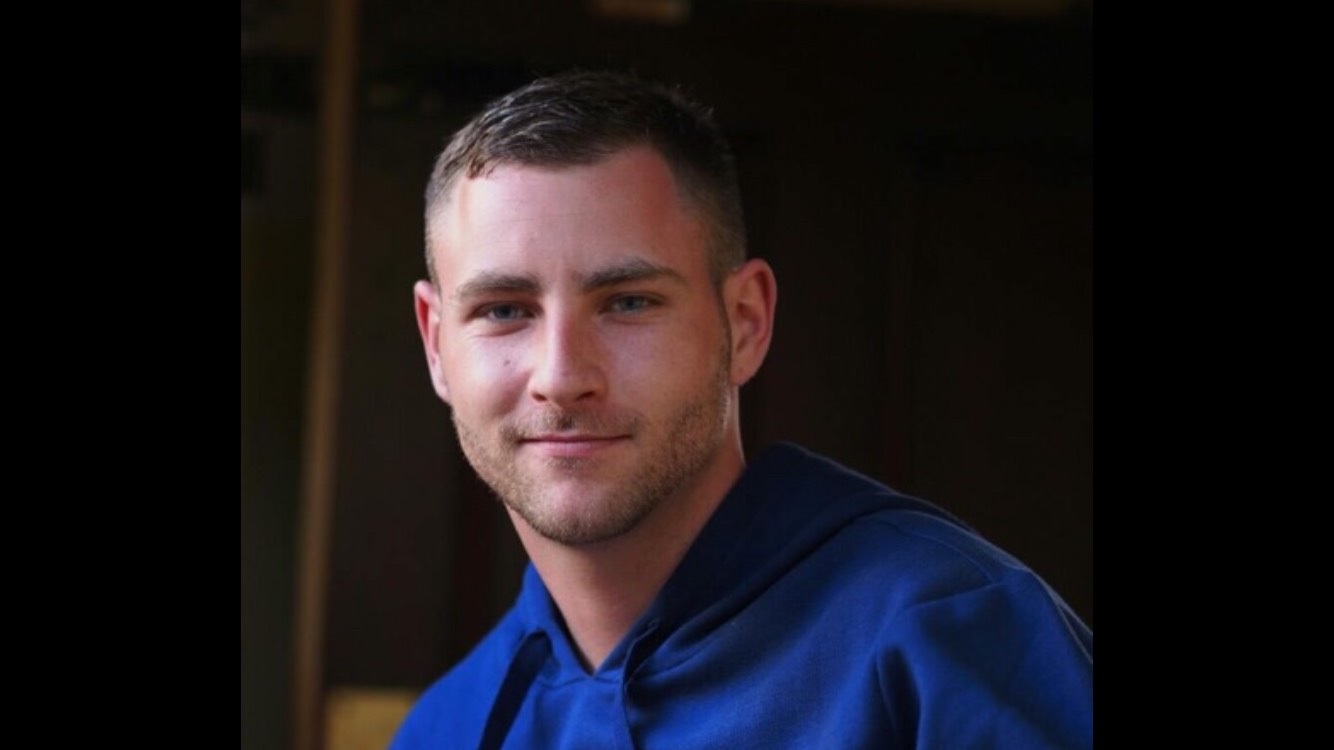 We review a number of new class offerings in the printed Fitpro magazine, our Summer issue is out on 1 June. Not a FitPro member? Become one today: http://www.fitpro.com/membership/