The Government has announced a new strategy this week whereby GPs are to begin prescribing social activities for lonely older people. Dance classes and walking groups were among the list of pastimes to stop individuals feeling isolated from society.
Loneliness
According to the BBC, roughly 200,000 older people have gone more than a month without having a conversation with a friend or relative.
The long-term plan also includes an extra £1.8 million in funding for community projects that, according to Mrs May, will reduce the strain on the NHS and help to improve quality of life.
Being happy, healthy and active all go hand in hand – and older people are no exception. Far from just combatting loneliness, this strategy has the potential to help keep older people more healthy. Move It or Lose it delivers exercise classes to thousands of older people every week.
CEO of Move it or Lose it, Julie Robinson, said: "What is the driving force that motivates older people to come to group exercise classes? Improved strength, balance and mobility rate high on their list, but evaluations show that the most important factor is to come together to socialise with like-minded people.
"Ageing often leads to reduced social circles, through bereavement, lack of confidence and loss of mobility. Group exercise sessions bring a whole host of benefits for health and well-being along with opportunities to connect, interact, and make friends to reduce loneliness." Of those attending Move it or Lose it classes, 96.3% self-report as being 'not lonely' (using the UCLA 3-item Loneliness Scale).
An independent pilot by the Royal Voluntary Service showed Move It or Lose It group sessions had the greatest impact on reducing the number of people reporting that they 'often lacked companionship', and increased the numbers of those reporting that they 'hardly ever feel left out', which all points towards these plans having a hugely positive impact for those affected.
Elsewhere in the fitness industry, free fitness initiative GoodGym encourages active fitness enthusiasts to jog to an older person's house and have a cup of tea and a chat with them. The volunteers are involved with 'mission runs' so as well as a chat, they can assist an older member of the community with a task around the house – such as changing a light bulb or clearing the garden.
Brooke, a GoodGym mission runner, said, "On a fitness level, it is fantastic. Motivation is key to getting yourself healthy. If I was to just go to the gym then, yeah, sure, I'd be doing something about my health but I wouldn't necessarily be motivated. The fact that someone else is relying on you to help them out, it's sort of a double win.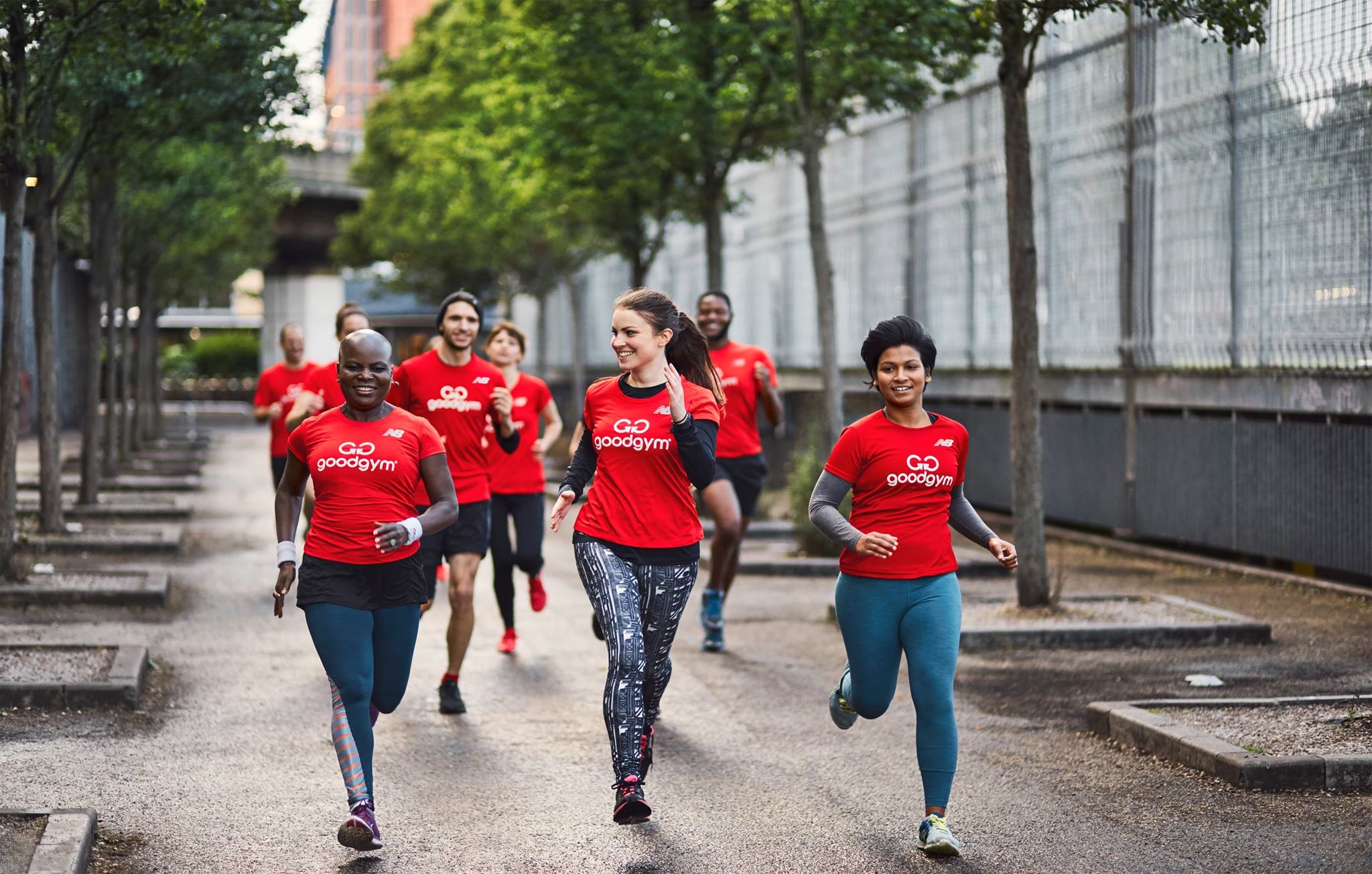 What we need to take into consideration is, more than one million older people in the UK are always or often lonely, and some go for months without seeing friends or family. So the fact that they know they have someone coming round who is willing to help, have a chat and be friendly is uplifting for them (all runners are DBS checked for safety). You can open up a whole new world to them and also give them the confidence they might need to be socially active again."