Plant-based milk is not a replacement for milk; however, it may be included as a nutritious beverage as part of a healthy balanced diet. In this Client handout we explore the pros, cons and potential uses of different plant-based milk products on the market.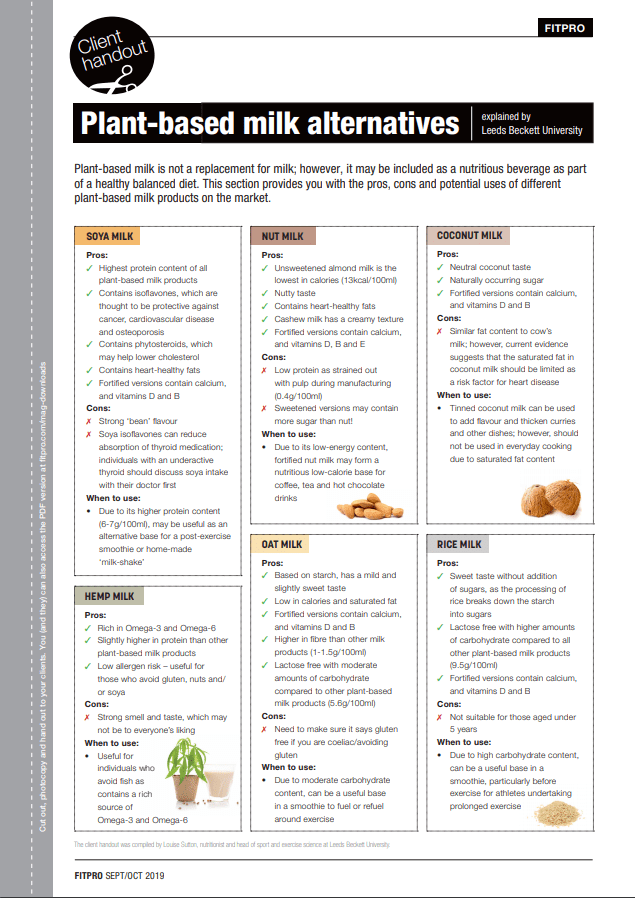 To download the full PDF CLICK HERE 
About the author
Louise Sutton is a nutritionist and head of sport and exercise science at Leeds Beckett Univeristy.