The world's leading cancer charity has launched a Race for Life women-only fitness class to help build on the success of its prestigious Race for Life series.
Racercise™ will be available all year round and will seek to provide accessible fitness routines, designed around the use of a resistance band, targeted at women of all ages and fitness levels. Resistance bands are commonly used in exercise; however, there is currently no UK nationwide class dedicated to this piece of equipment. The flexibility of the band allows for participants to use them on their own, in pairs or to mark out areas to join bands together. Proof that all fitness levels are indeed catered for is evident by the provision of the beginner, advanced and intermediate bands on offer to participants.
Time to get social
Racercise is also set to deliver valuable tools and information surrounding healthy living and an active life, as well as creating a social occasion post-workout termed 'dwell time'. The instructor will focus the session on healthy eating and pastimes.
Calling instructors
Instructors will have a unique opportunity to appeal to the millions of women in the UK who have taken part in, and remain loyal to, Race for Life, and to promote their classes to current Race for Life participants. The licence for instructors is £250 and Race for Life is now calling for qualified fitness instructors to become a Racercise instructor in their local area, as well as asking networks and bodies across the health and fitness sector to support Racercise.
To ensure the quality of Racercise classes, all instructors must be qualified fitness instructors or personal trainers, and are recommended to have a Level 3 Diploma in Personal Training or an Exercise to Music (ETM) Instructor Level 2 or above.
Qualifications
To qualify, they must obtain an annual licence and in return they will receive:
their details displayed on the Race for Life website
unique and flexible content
online training and resources
invitations to instructor networking events
a box of resistance bands at beginner, intermediate and advanced level
a free place at the local Race for Life
a link to a local and national event series and association with an established and loved charity brand.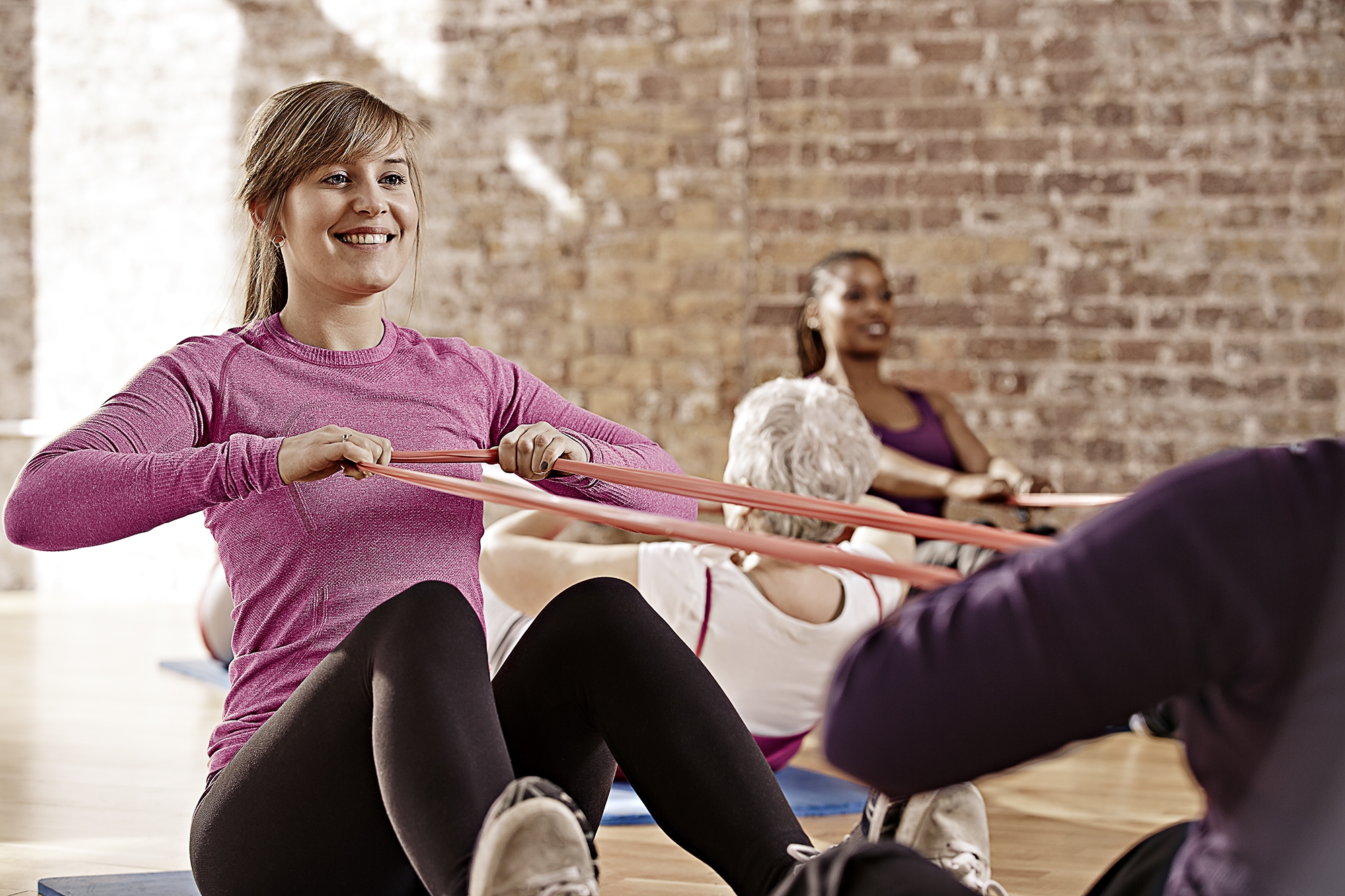 This is the first charity fitness class in the UK. Allegiance to the Race for Life brand, together with the social and charitable aspect of Racercise, is likely to encourage weekly attendance. Building on the general 'feel-good' factor that Race for Life events support , instructors will call on women to exercise, feel good and "be part of the resistance" to cancer, with messages such as "Do good … feel good," encouraging sign-up to get fit and beat cancer sooner.
Anthony Newman, brand, marketing and communications director for Cancer Research UK, said, "Race for Life is our biggest annual fundraiser, raising over £50 million per year. We are confident that Racercise will build on this success by encouraging woman to continue to exercise and remain fit throughout the year."

He added, "Racercise provides a fantastic opportunity for fitness instructors and trainers to capitalise on the success and enthusiasm for Race for Life, making it available to women all year instead of just the summer months. Race for Life is incredibly successful and we anticipate Racercise to follow this trend."
To buy your Racercise licence and access your training, visit raceforlife.org/training/racercise/becomeaninstructor
For further information about Cancer Research UK's work or to find out how to support the charity, please call 0300 123 1022 or visit cancerresearchuk.org. You can also follow them on Twitter and Facebook.