Wear it Pink!
Today, Friday 19 October, personal trainer Mary Huckle transformed her local community of Bush Hill Park in aid of Breast Cancer Now's 'wear it pink' fundraising awareness day.
With 50,000 women being diagnosed each year with breast cancer, it's the most commonly diagnosed cancer in women living in the UK and, sadly, one in eight women will develop breast cancer at some point in their life. As well as women, 350 men in the UK are diagnosed each year.
Mary Huckle fights back against breast cancer every single day – her infectious smile, determination and strength have warmed the hearts of this community, and she has inspired so many others who have been affected by this devastating disease.
Commenting on her illness, Mary told FitPro, "People see me and they don't see breast cancer. On the outside, I look healthy and well. However, on the inside, I live in fear of another, final diagnosis. Day after day, I am playing Russian roulette."
For 2018, Mary, with the support of family, friends and members of the Bush Hill Park community, hosted a jam-packed day of activities for everyone to get involved to help raise pivotal funds. Stanton's coffee shop served pink coffees, delicious pink cakes, and wore pink t-shirts in honour of the awareness day. Local business, The Body Place, donned pink pyjamas and pampered local residents, while Bush Hill Park Nursery conducted an organised walk through the leafy streets. Crowds gathered to hear Cllr Saray Karakus, Mayor of Enfield, pass on her thanks to Mary and, following rounds of applause, Mary took her place in front of the pink balloons to thank local businesses for their support.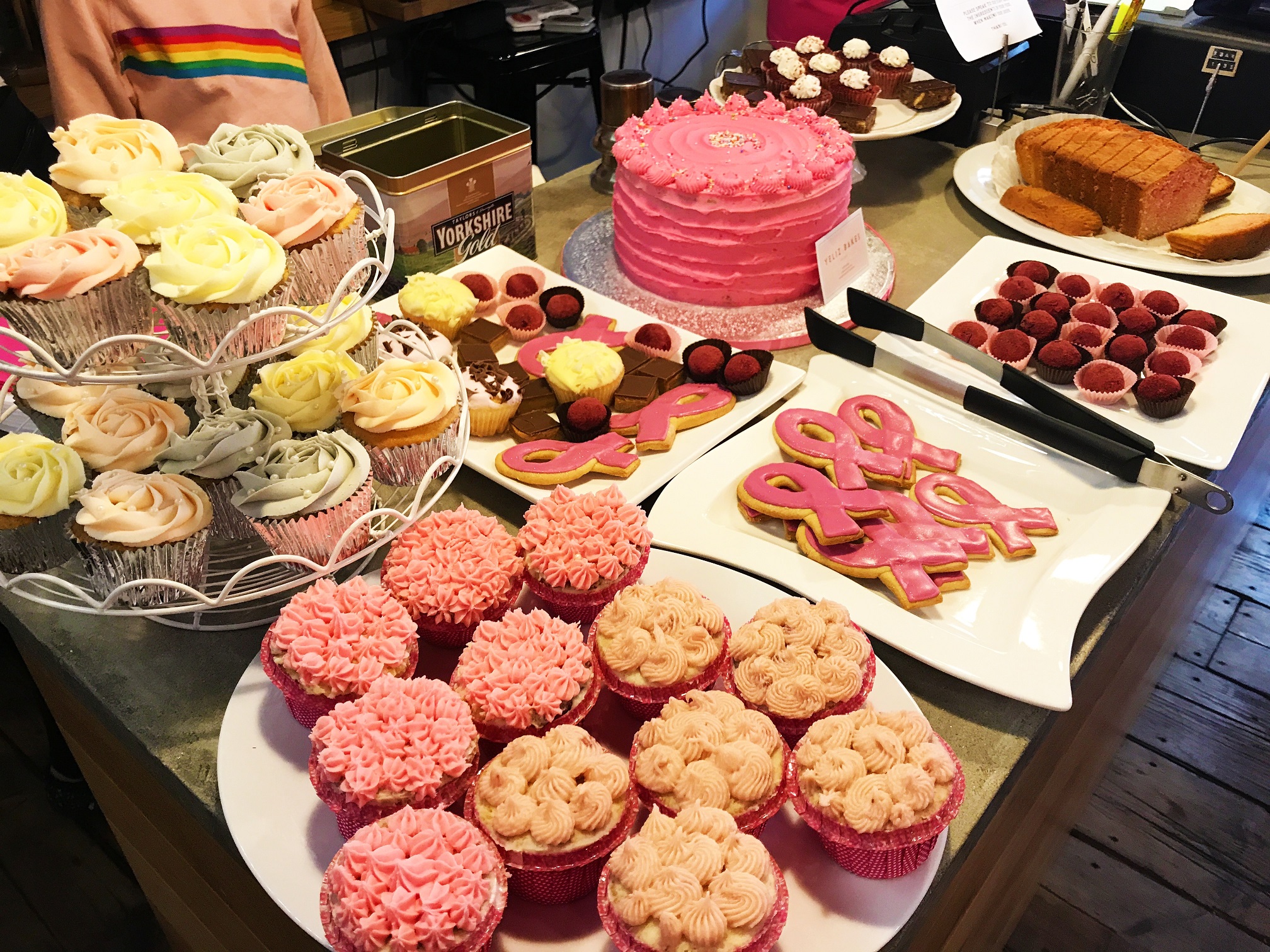 Local resident and friend of Mary, Lucy Bidmead, said, "I've known Mary a while and she helped me a lot last year when I had an operation. I really wanted to support the community today and raise some money. I did the MoonWalk two years ago and I did Race for Life this year with my children. I hope today brings lots of money in."
Last year, the community raised £1,000 and, this year, it is aiming for a target of £5,000.    
Concluding on the day's event, Mary Huckle said, "Today is a national day for the charity Breast Cancer Now. A lot of people are getting involved but probably not at this scale. The Bush Hill Park community is proud of the fact that we've gone to this much trouble."
The day's proceedings concluded with a Pink Insanity donation class, and the Raul Gagliardi Jazz Trio blasted out its music in Stanton's coffee shop. Visitors were then treated to more musical talent with St. Anne's Lower School choir performing and face painting while awaiting the news of the raffle draw. Team FitPro attended the event and found it truly inspirational – we hope as many of you as possible will be able to support the 'wear it pink' campaign.
If you would like to make a donation to Breast Cancer Now, visit: https://breastcancernow.org/get-involved/donate
Team FitPro will be walking the MoonWalk London in May 2019 – for more information and to join us, visit: fitpro.com/blog/moon-walk