As a society, we seem to enjoy working out alongside others; we 'high-five' each other at the end of a session to acknowledge our commitment as a team, and hugging other class participants has now become quite a thing. There's the inclusivity factor, too. We 'like' posts, tweet familiar faces, and make an online commitment to go again. One brand that creates an inclusive environment is MOSSA UK (Italian for 'to move' or 'to excite'). MOSSA is a global company that provides a range of group fitness programmes to people of all ages and abilities.
You've probably been to many group fitness classes; you're now thinking, why MOSSA?  I'm not going to tell you that it involves naked yoga or a Step class on top of a snow-covered piste – these are fads and MOSSA is not one of these. There are a number of things that make MOSSA pretty unique. More than 300 hours go into developing each workout and there's also methodical testing – more than 150 test classes for one workout. Then there's the national trainer team who deliver the programmes, they're a far cry from other trainers – these people are very real and they aren't too bothered about over-the-top self-promotion, which, in the age of instagramming abs, is a blessing. However, they are bothered about their clients; you'll be surprised how many others are not.
MOSSA on the road
On 14 May, MOSSA UK  travelled to Edinburgh and presented for the very first time in the capital city. The national trainers delivered five popular classes.  These included:
Group Fight – an explosive mixed martial arts, cardio and strength workout. Group Fight is a fun way to train cardio and total body strength. With high energy music and fantastic sound effects, you will be addicted. Who is it for? For those looking for a challenging, athletic and motivating workout. It's explosive, electric and thrilling. It's a great choice if you're looking to add variety to your training, precision and focus. Plus, it's a great way to kick the stress out of your life.
Also on the event programme list is Group Blast, which really does turn the average Step class on its head. Delivered by national trainer Teresa Wheatley (see bio below), the session is the ultimate energetic cardio workout and is driven by inspiring beats and a sporty and athletic feel that will appeal to absolutely everyone. Teresa's professionalism is first rate – she's engaging and highly motivating. In Blackpool, she managed to get middle-aged men jumping up and down on the Step – they may have been sporting the same kit they wore in the late 80s, but they left with a fresh face and a smile.
Brand NEW to the MOSSA UK tour line-up is the ViPR™ workout session, which uses both strength and cardio training approaches in order to burn lots of calories – just 30 minutes of hard work is required to help improve movement efficiency and to improve co-ordination. Train the body how it was designed to move – bend, tilt, stretch, extend, contract and pull. If you haven't heard of ViPR, I suggest you wriggle out of your cave now. www.viprfit.com
This Sunday, 21 May, MOSSA will be in Burnley to do it all over again.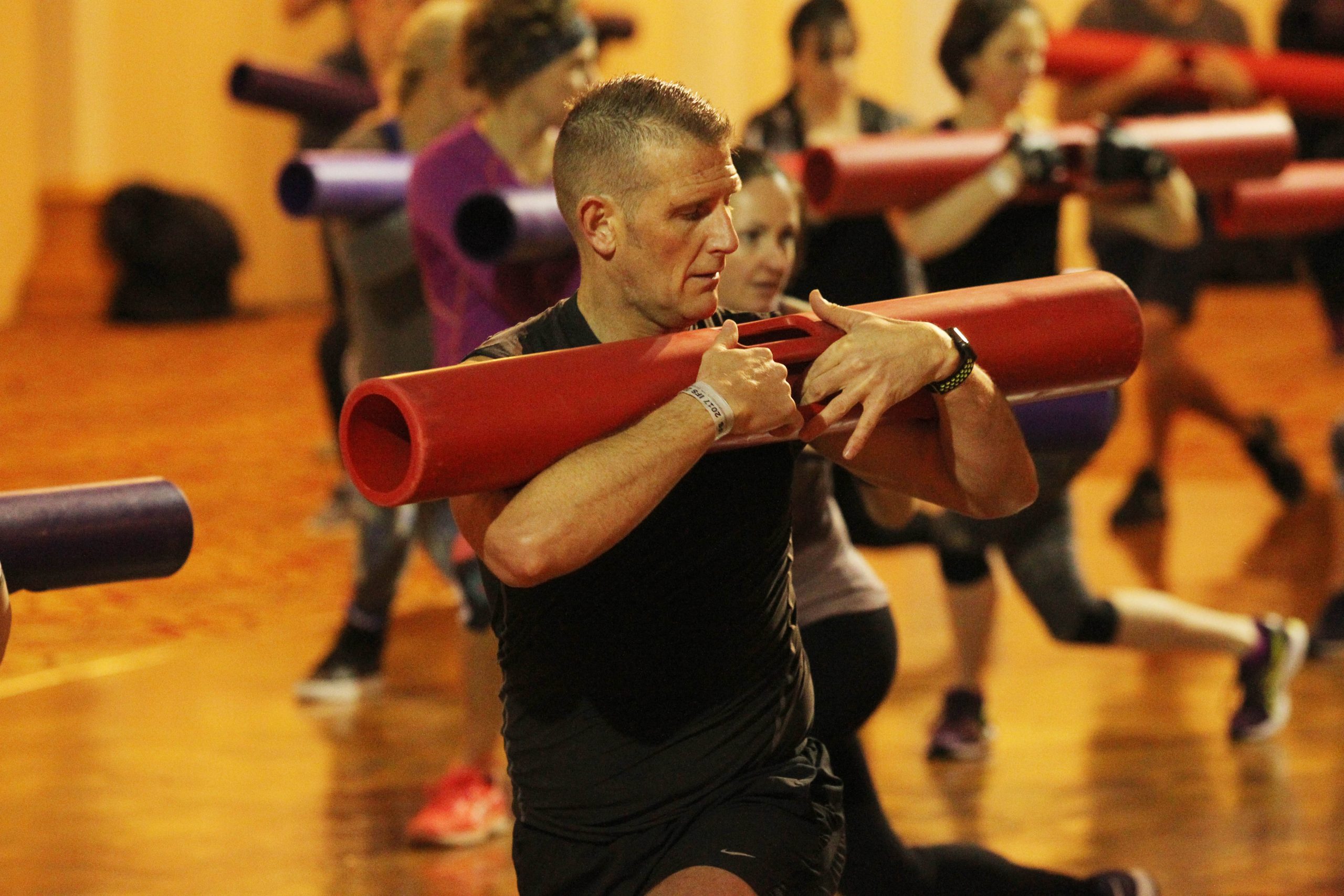 Image credit: Harry Hubbard 
Trainer, Kevin Atkinson  challenges his strength in the ViPR workout at The International Fitness Showcase in Blackpool in March this year 
Training everything from your hips to your shoulders, plus everything in between, using your bodyweight, weight plates, a platform and a towel. For those looking to improve their athletic performance, Group Core is said to help back pain.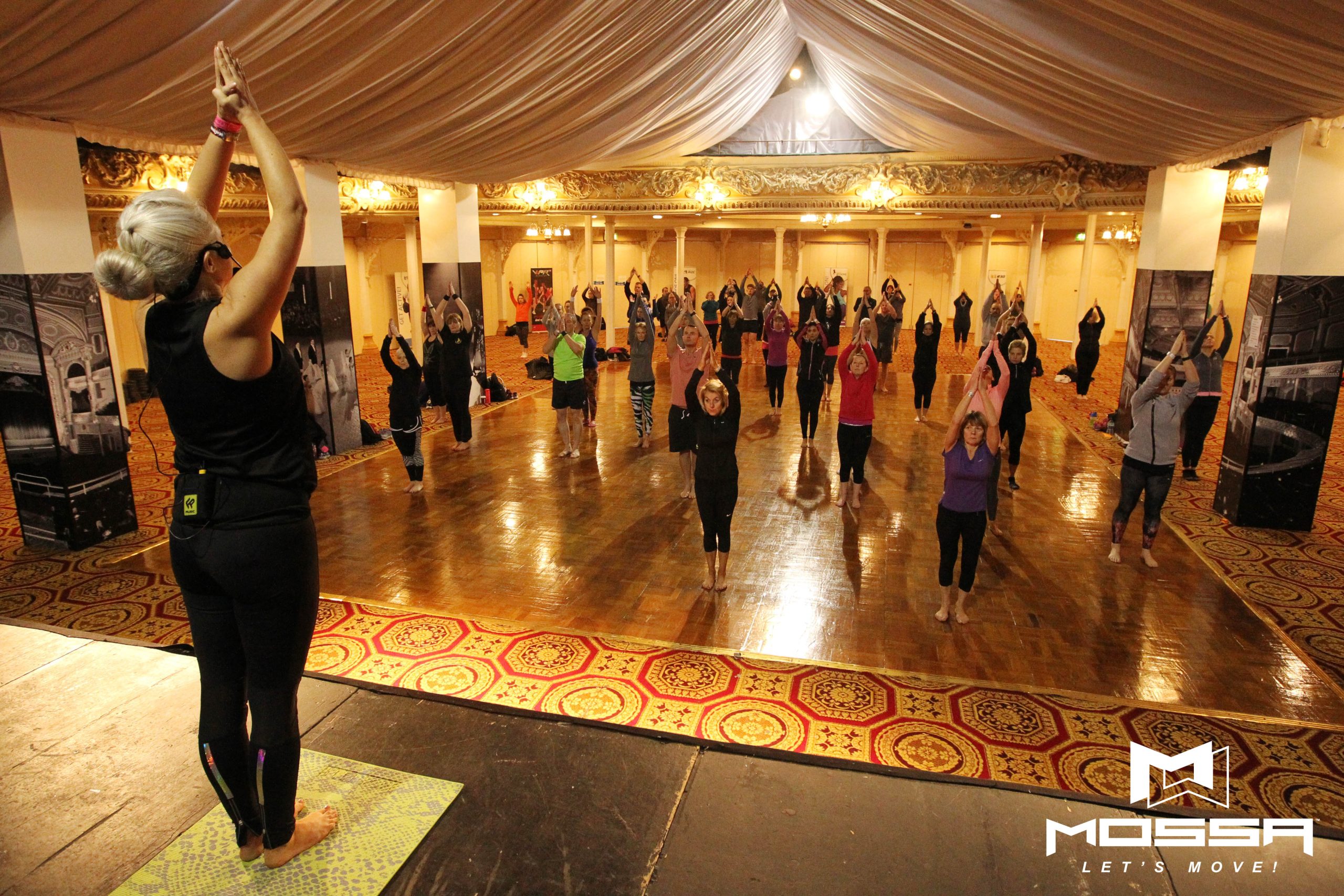 Caption: National MOSSA Trainer, Rachel Fortnum presents Group Centergy at IFS 2017. 
Look after those muscles and have a stretch after all of that with Group Centergy, which is fused with multi-dimensional training to help you with your balance, strength, mobility, flexibility  and core. The music is pretty great, too.
What Scotland is saying
MOSSA isn't entirely new to the Scottish lands. Well-respected in Scotland and studio owner of Putton Mill in the Scottish Borders, Jenni Millar, said, "I've just started teaching MOSSA Group Power and Group Blast, and I'm really enjoying them. The members love the new releases. I'm really looking forward to Edinburgh next week and I'm going to try some different programmes myself. It's going to be a great day and I hope to see lots of you there."
ViPR Master Trainer, Gordon Cunningham who teaches in Scotland shared his support for the team as they prepare to showcase the programs in Edinburgh. Cunningham said, "Big shout out to the FitPro family bringing the MOSSA tour to Edinburgh. The programmes on offer are innovative, versatile and energetic. All of this is topped off with some of the most passionate trainers I know."
Meet the trainers
Ally Foreman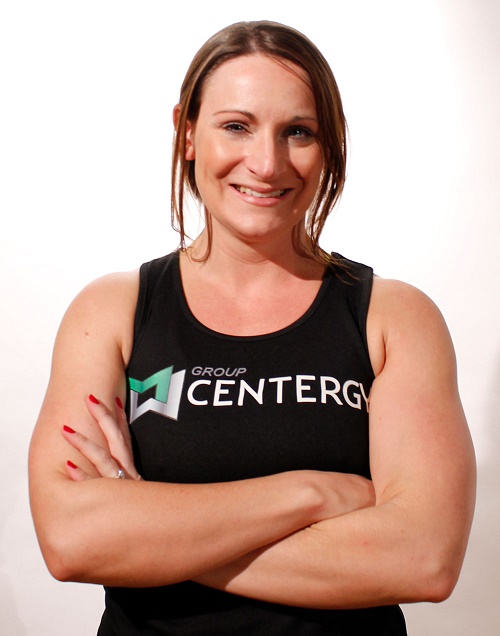 Ally Foreman has been in the fitness business for 15 years. She runs her own personal training company, MoveWell Fitness & Wellbeing. Foreman is also the UK national trainer for PTA Global, tutoring and assessing all Level 3 Certificate in Personal Training courses. She also teaches several of the MOSSA programmes and is a UK national trainer for Group Centergy and Group Core.
Teresa Wheatley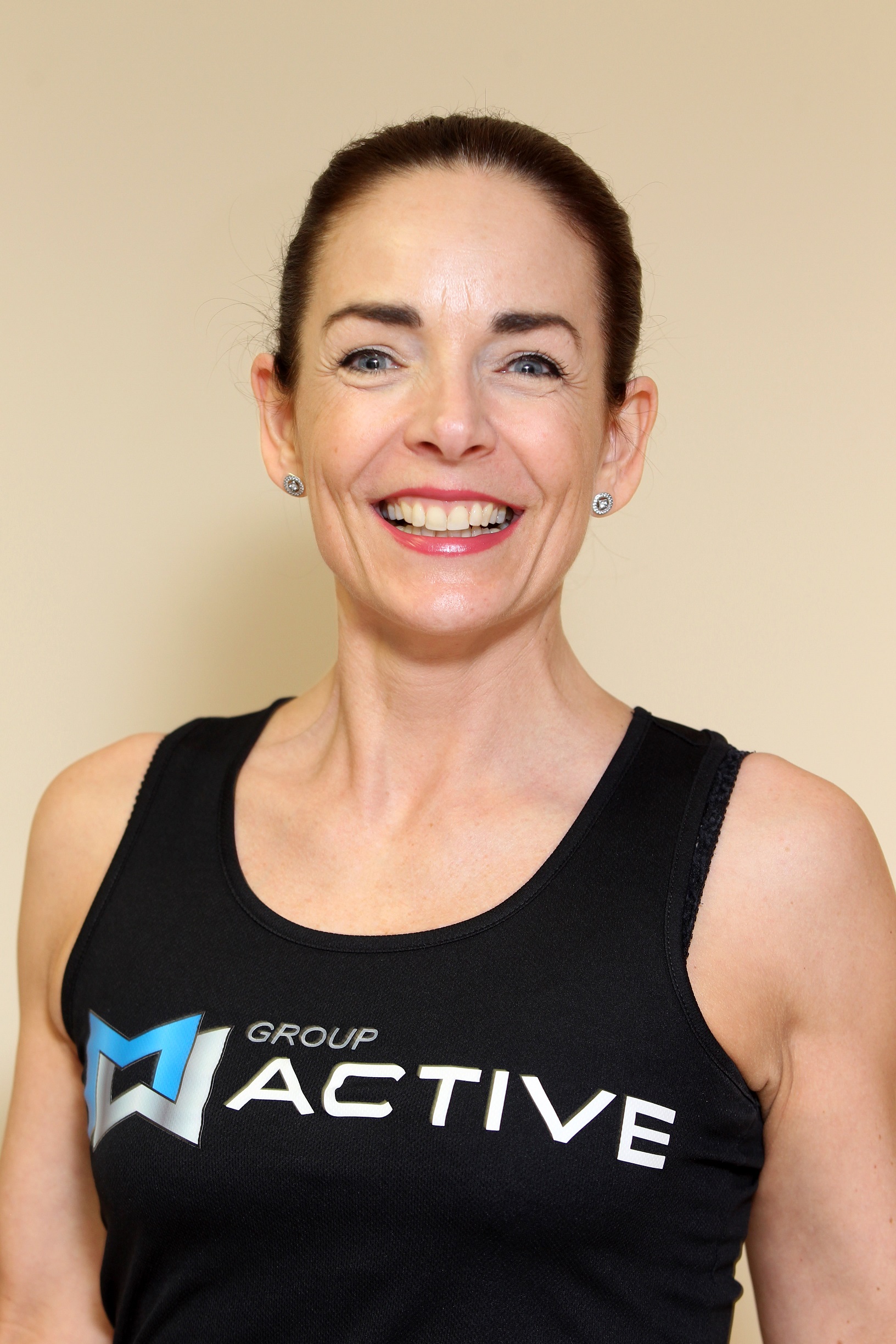 Teresa Wheatley is a national trainer for FitPro on behalf of MOSSA and TRIBE Team Training™, as well as being a presenter, writer, assessor, tutor and MyGroupFit ambassador. Wheatley has 25 years in the industry and was asked to create and deliver the: 'A-Z of Elite Teaching' workshop on behalf of FitPro, which she has toured nationwide with. Wheatley delivers Group Active, Group Centergy and Group Blast.
Lynn Wilson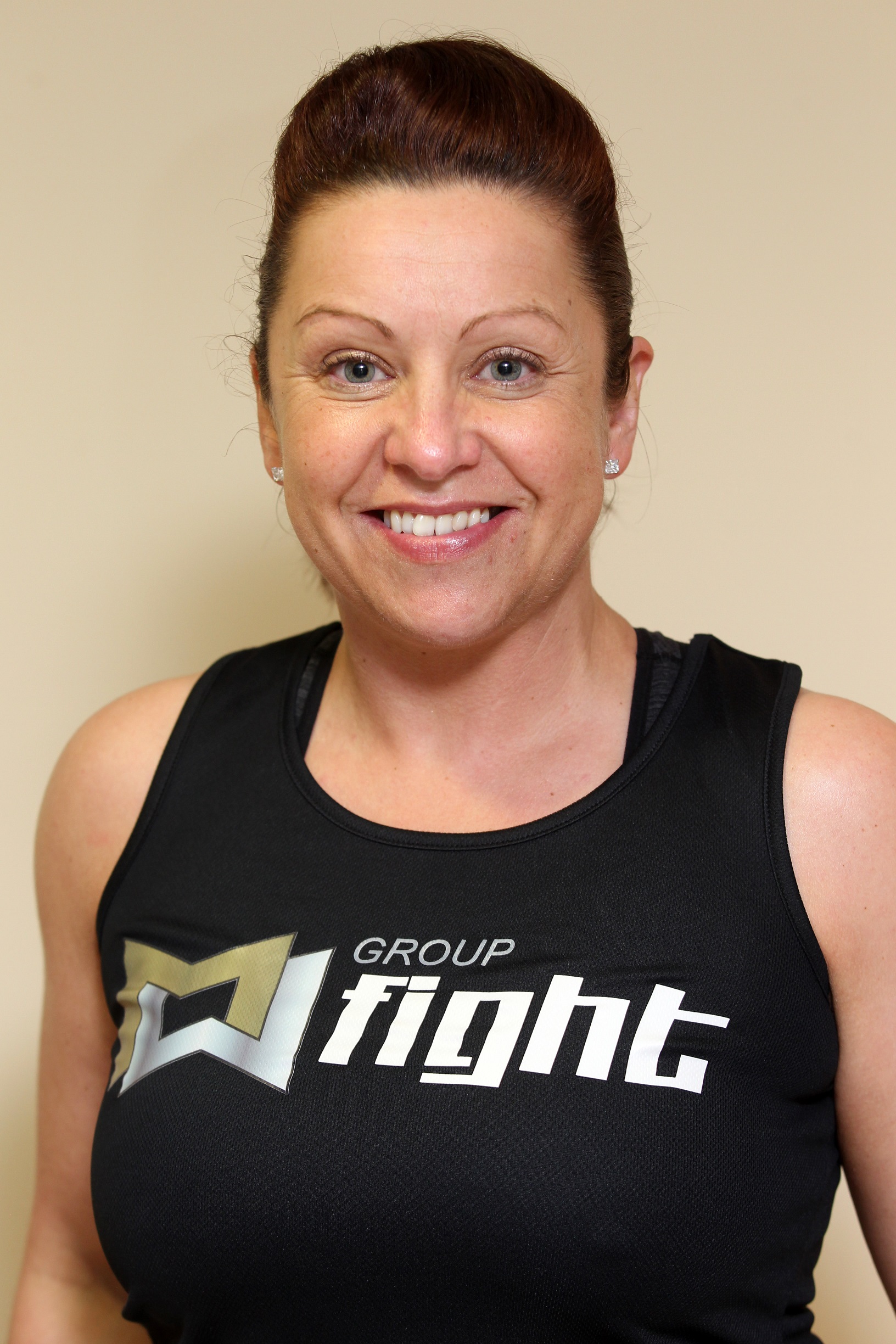 Lynn Wilson is co-founder of Mad Fitness UK, and health and fitness manager at Volair Leisure. Wilson is also a national trainer for MOSSA UK for FitPro. Lynn delivers Group Fight, Group Power, Group Ride and R30 trainings. Lynn has 20 years' experience in the fitness industry and, as well as being a key member of the national trainer team, works as a tutor, assessor and presenter.
Holly Lynch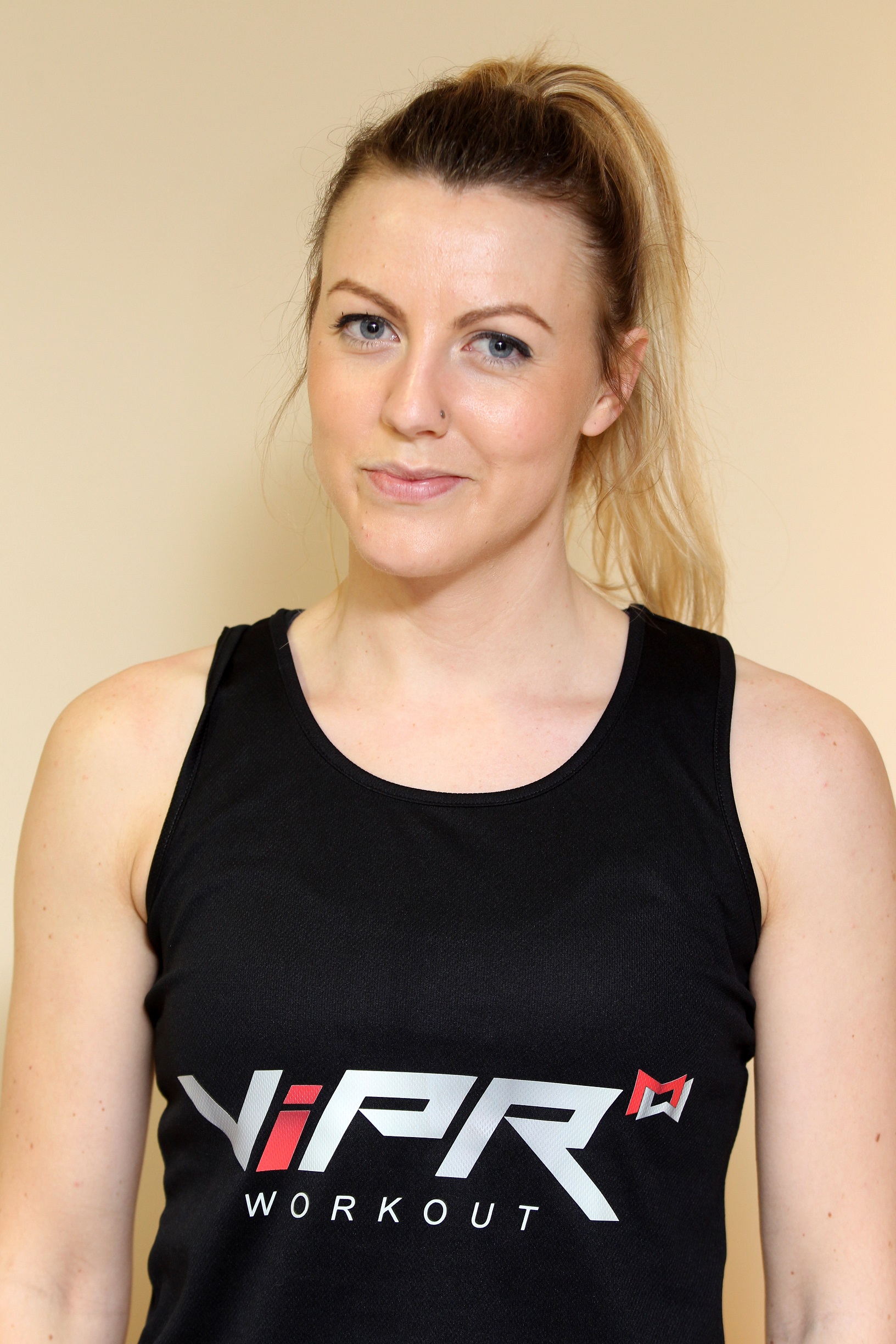 Holly Lynch is a MOSSA national trainer at FitPro and an elite personal trainer and group X co-ordinator at Fitness Evolution. Holly has been in the industry for 7 years as a PT, class instructor, assessor and presenter. Lynch delivers ViPR workout and Group Blast.
Holly will be presenting Group Blast & ViPR workout in her hometown of Burnley. Watch the video below to find out why she loves MOSSA UK so much…..
Want to get involved?
To book, click here 
All MOSSA attendees will receive a 30% discount voucher for ELLESPORT online. For more information, please email: mossa@fitpro.com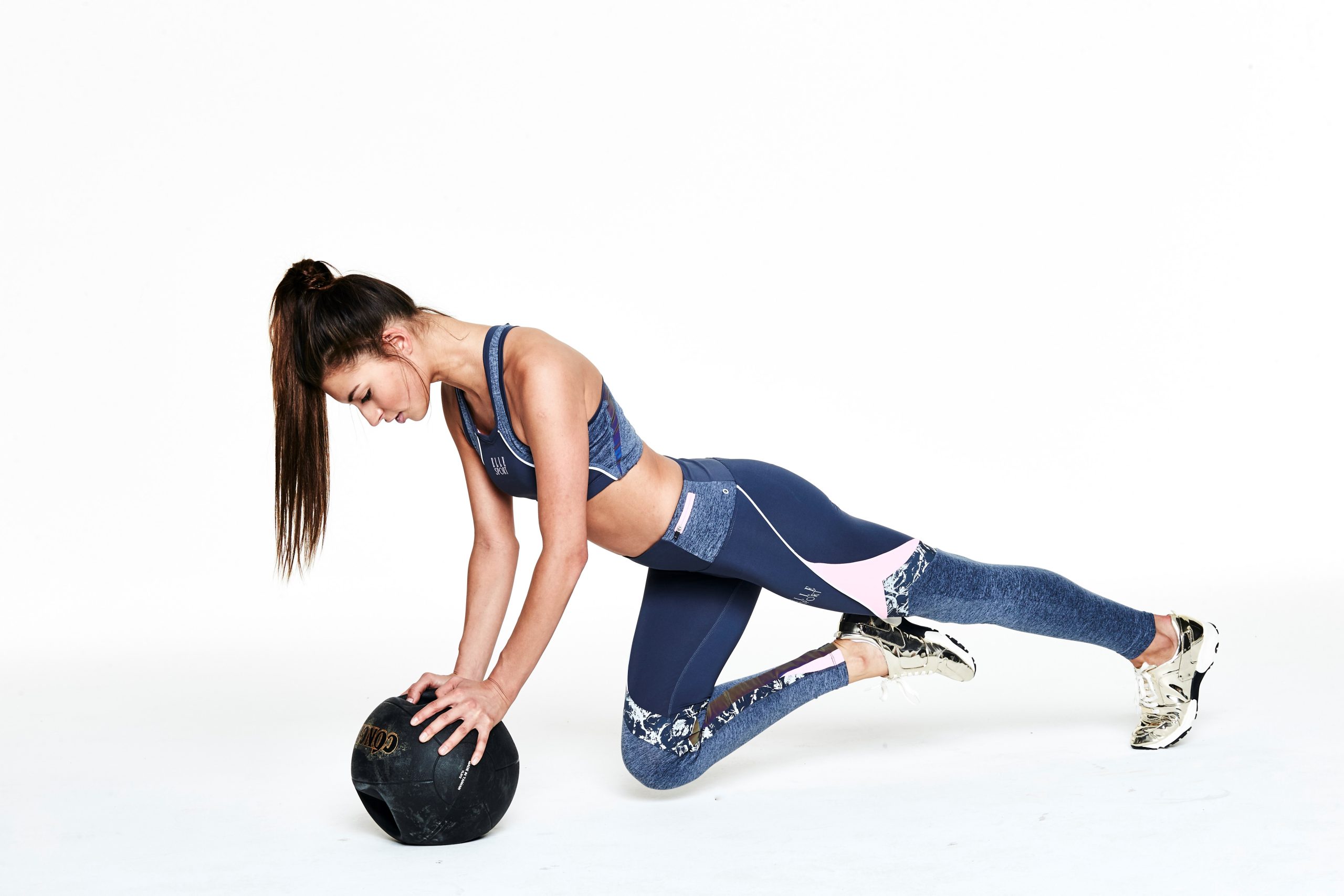 And you will go into a free prize draw for £100 ELLESPORT online voucher!
Future tour dates:
21 May – Burnley
11 June – Chessington