Are you thinking of setting up your own studio? Olivia Hubbard chats to master instructor for Peak Pilates, Karen Ingram, about opening her studio in Wales and discovers what else she's added to the business to help drive its success. 
I met Karen Ingram at The International Fitness Showcase (IFS) in Blackpool; she came to find me in the large group fitness room.
Karen looked more at home walking the Pennine Way than in the glitz of the IFS; I thought for a moment that she had lost her way. She walked over to me wearing a big smile, a coat for all weathers, and clutching a blue book. That blue book, I later discovered, had been authored by Karen – it's her blueprint for setting up a successful health and fitness business, and enjoying it.
Karen has a rather interesting business – both a Pilates Academy and Barefoot Studio, based in Wales, which offers mat classes, reformer, healthy backs, chair Pilates and Nordic Walking. Barefoot Studio also has an activewear shop for women. I was interested to find out how she got the business off the ground and why she chose this particular concept.
Olivia Hubbard: What was your line of work prior to setting up the business?
Karen Ingram: I worked in policy for local government and the voluntary sector; it was pretty much desk based. I decided to train as a Pilates instructor, mostly so I could learn more about it for my own back pain. After attending a weekend course, I felt great having been on the move for all of it. Returning to my desk on Monday morning, by lunchtime my back had seized up again. I realised the only way I was ever going to be 100% fit and well would be for a radical life change. So, that very day, I handed in my notice!
OH: Tell me about your first experience of Pilates?
KI: My first experience was not good! I had terrible problems with my back, having had a back operation in my 20s. I kept having time off work and was in a lot of pain with a numb foot. I was desperately looking for a solution that didn't include more surgery and I'd read an article about Pilates being good for backs. This was 17 years ago and there wasn't really any Pilates in Wales, but I eventually found one although it ended up being a bit more like an aerobics class – the instructor was actually reading the manual as she taught!
OH: How did you begin your business plan and what resources did you turn to for research?
KI: When we went on to open Barefoot Studio in 2005, we had a business advisor who was funded by the Welsh Assembly Government. A friend of mine owned a London sportswear store and she helped introduce us to suppliers for our new shop. I had two bits of really good advice when we opened. One was to always put your prices up every January, even by a small amount. The second was that in order to make money, you had to keep a lid on spending money. It is very easy to constantly be reinvesting in more equipment, new technology, more training, etc., and then you realise you aren't making any profit.
OH: Did you carry out more training in order to strengthen your capabilities as a trainer?
KI: Over the years, I have diversified a little. In 2006, we added Nordic Walking to our offering and, more recently, I have trained as a teacher trainer and opened the Academy. I specialise in lower back pain and have a Level 4 qualification.
OH: Can you tell me why you decided to offer Nordic Walking and Pilates in particular? Where did this interest come from?
KI: Pilates literally saved my life; I dread to think how little mobility or how much pain I would still be in if I hadn't come across Pilates. I've also always loved walking and being outdoors. A year after we opened Barefoot Studio we were at a big trade show in Germany. Three different suppliers asked us if we had thought about Nordic Walking.  So I did some research and booked on a course. No one was Nordic Walking in Wales at that time and we were the first to do so as a business. I went on to train hundreds of instructors all over the UK.
OH: How did you go about recruiting team members for your business?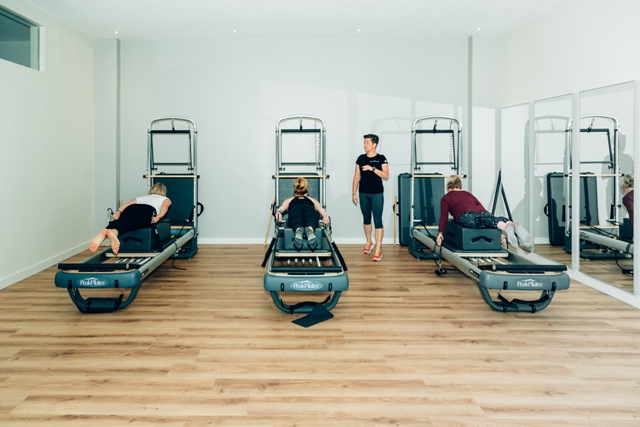 KI: We now have five Pilates teachers, including me, and two Nordic Walking instructors, plus a studio manager and finance person. All our therapists work for themselves and rent rooms, but are still very much part of the Barefoot team; we've grown organically. The most important thing for me in recruiting has always been the person. Do they fit our philosophy and have the right attitude? I'm fortunate that I now train Pilates instructors through the Academy. Although many people have travelled from far and wide (we've had trainees from Norway and Switzerland), we have also trained local people who have gone on to work for us.
OH: Tell me about the bolt-ons for your business.
KI: We opened Barefoot Studio as a women's activewear shop, Pilates studio and wellness centre. Initially, retail was close to 50% of our revenue income but the world has changed since then! Sportswear sales were hit hard by the recession and the online market is very competitive. We moved Barefoot Studio off the high street in 2014 to just two miles away to larger premises on a business park. We still have a big retail space and online presence, but it is probably now only 25% of our turnover.

OH: Did you already have relationships with suppliers and brands, or did you seek these out?
KI: Before we had premises we had started selling MBT footwear and went to health fairs and sold by appointment. When we decided to open the shop, we approached the brands we wanted to work with –  Prana, Odlo, Salomon, Rab, to name a few. We choose brands that had good ethics and that designed performance women's kit that works. Everything we sell our team has used and tested. We sell kit for hiking, Nordic Walking, running, training, yoga and Pilates, plus lifestyle clothing, too. We also sell swopper chairs, which are an active way of sitting, and healthy back bags.
OH: How quickly did you begin seeing a profit? What is your competition in the area and how far do people travel to come and visit you?
KI: We get referrals from consultants, physiotherapists and doctors. People probably travel from a 50-mile radius, although the majority of our regulars are from within 15 miles. My partner and I both work in the business so our only household income comes from Barefoot Studio, the Academy, and our Nordic Walking pole import/distribution company, Barefoot Trading. When we first opened Barefoot Studio, if we didn't make a penny, we had enough savings for six months. The first year I did a few shifts in our village pub at Christmas and my partner did a short stint of consultancy, just to help out. I'm proud that we've supported ourselves and created jobs for others for more than 12 years now.
OH: How difficult was it securing studio space and can you tell me bit about the costs involved?
KI: I'm originally from Devon but have lived in Wales since coming here to go to university. We live seven miles outside of Cowbridge. When we were looking for premises, we looked in Cardiff as well as in the Vale of Glamorgan. We had two criteria when looking for the studio. Firstly, ample free parking and, secondly, plenty of toilets! Before we opened, I did a research trip in the USA to look at yoga and Pilates studios as there weren't many in the UK at that time. I asked all the studio owners what two things would they ensure were in place if they were opening up again. Without fail, the top answers were always parking and plenty of toilets. One studio owner I met was moving as she only had one loo and the queues before class meant everything kept starting late.
We currently rent the studio, and the rent and rates is about 10% of our turnover. It's 5,000 square feet. We haggled very hard on the rent and made sure we have a lease that works for us. We invested a fair amount of money in re-developing the premises but that was a one-off in exchange for on-going low rents.
OH: Do you have a membership offering?
KI: No, we no longer have a membership scheme. People buy blocks of classes, have to book in advance, and we have a 24-hour cancellation policy.
OH: How many people do your training courses each year, and did you introduce the Academy after you launched the Pilates classes?
KI: I launched Karen Ingram Academy two years ago. Peak Pilates asked me if I would consider applying to become a master instructor and I jumped at the chance. I only train about 20 people a year to become Pilates teachers. The course takes about five months and I run two a year for new instructors. The ratio of tutor to student is deliberately low as we focus on coaching and mentoring. It also means that there is a ratio of 2:1 on the reformers so people get plenty of hands-on time. I also run courses in MVe Pilates Chair and PPC2 and PPC3, which are the next levels for teachers. I've been training Nordic Walking instructors since 2006.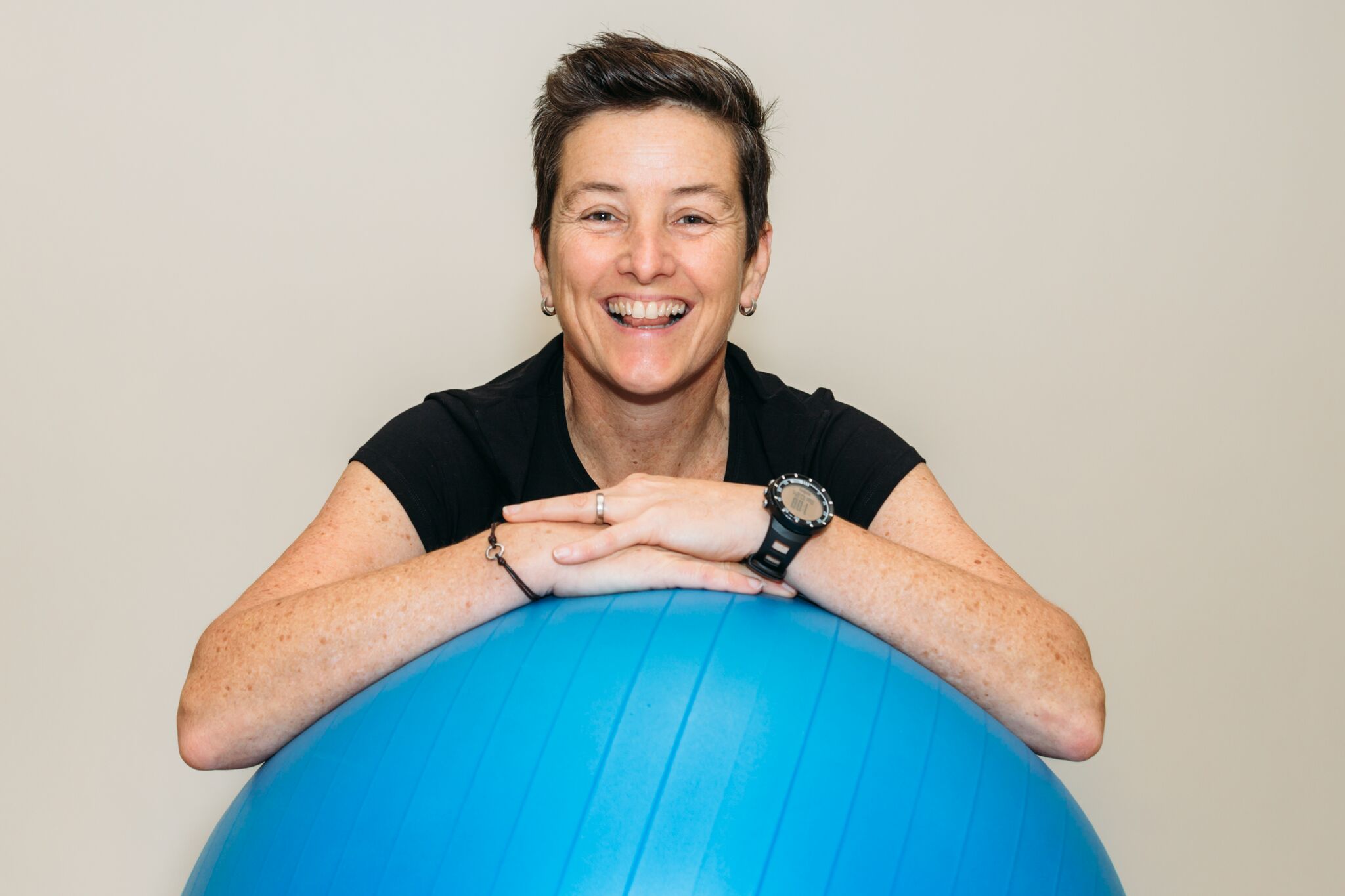 Pictured above: Karen Ingram
OH: Plans for the future?
KI: I'm launching my 'Thrive in Business' series of workshops, which are practical sessions to help people map out their businesses and build a profitable and happy way of working.
I'm travelling to the USA in September to do some more training as a master instructor and am excited to be working with Nancy Hurd in Austin, Texas who is an amazing Pilates teacher. I'm also presenting at the IFS in Blackpool next year.
OH: Finally, what do you put your success down to?
KI:  Without doubt – the team, I would never have done this without my partner Paula or any of the Barefoot gang.
Karen's book
That 'blue book' can be found here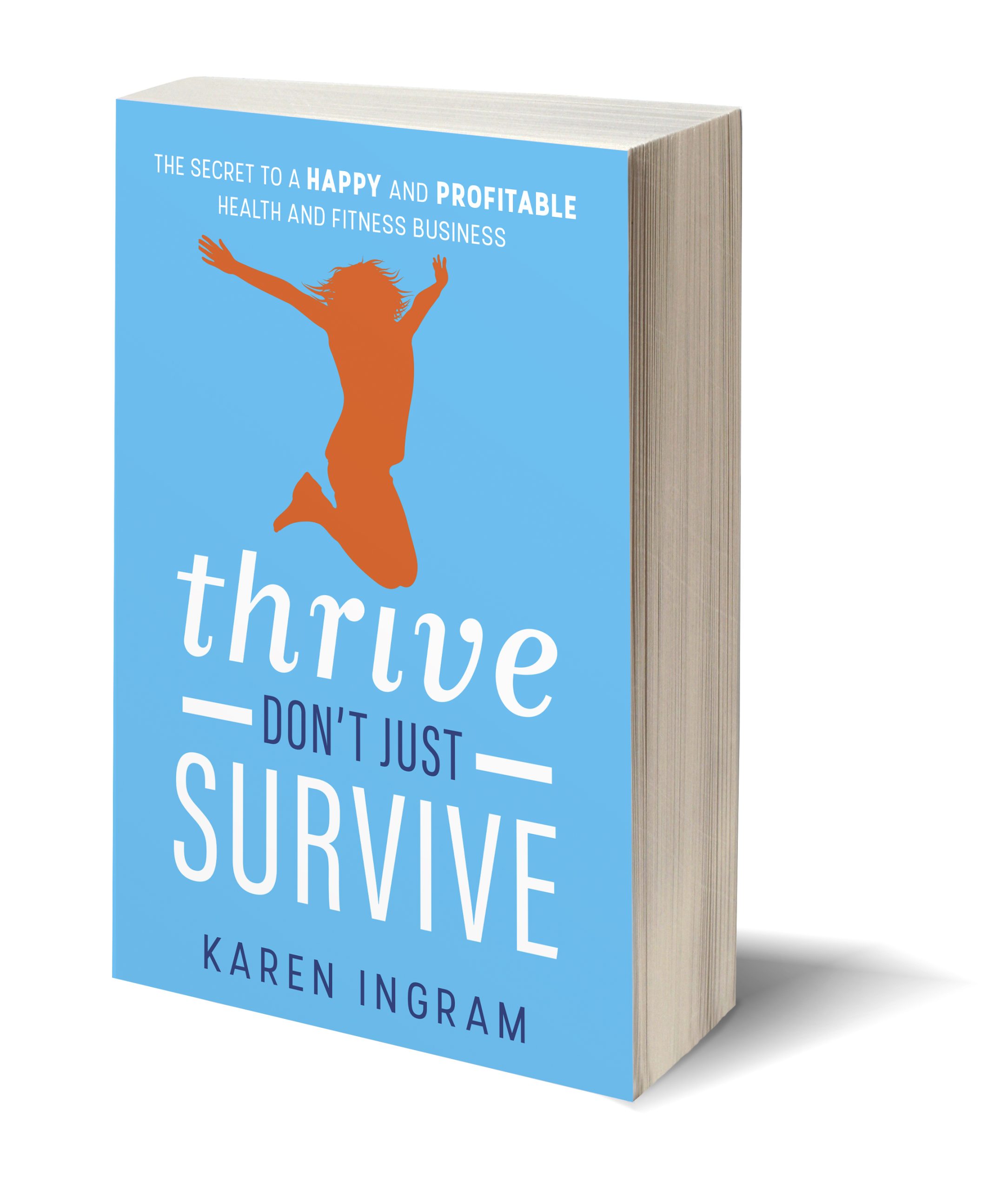 amazon.co.uk/Karen-Ingram/e/B06XL1BHNM
Have you got a story to share? Contact: publish@fitpro.com – we would love to hear from you!
Happy Training,
Team FitPro