Leading mental health organisations, Mind in Haringey and Maytree, jointly presented Working Together to Prevent Suicide in support of World Suicide Prevention Day on 10 September. The event addressed the issue of male isolation and suicide, and took a look at what we can all do to help stem the tide and make a positive change in our communities.
In 2017, 5,821 suicides were recorded in Great Britain. According to the National Office for Statistics, of these 75% were male and 25% were female. Suicide is the most common cause of death for men aged 20-49 years.1
The event featured a screening of the documentary Same Story, which was commissioned by Mind in Haringey and directed by Matt Harmer. We invite fit pros to watch this incredibly powerful visual and take a moment to consider what you can do to help your community.
Watch the documentary here:
Same Story from Matthew Harmer on Vimeo.
A number of key spokespeople attended the event to comment on the subject, including Labour MP for Hornsey and Wood Green, Catherine West. Also in attendance was Stephen Platt, Professor of Health Policy Research in the Centre for Population Health Sciences at the University of Edinburgh, and David Mosse, Professor of Social Anthropology at SOAS University of London, and founding member of the Haringey Suicide Prevention Group and survivor of bereavement by suicide. The event was attended by 60 people and closed with a Q&A session chaired by Lynette Charles, CEO of Mind in Haringey.
Deborah King, business development manager at Mind in Haringey, told FitPro, "Mental health and well-being is everyone's business and we all have a role to play. We will continue to work to support our communities by removing and challenging stigma and discrimination."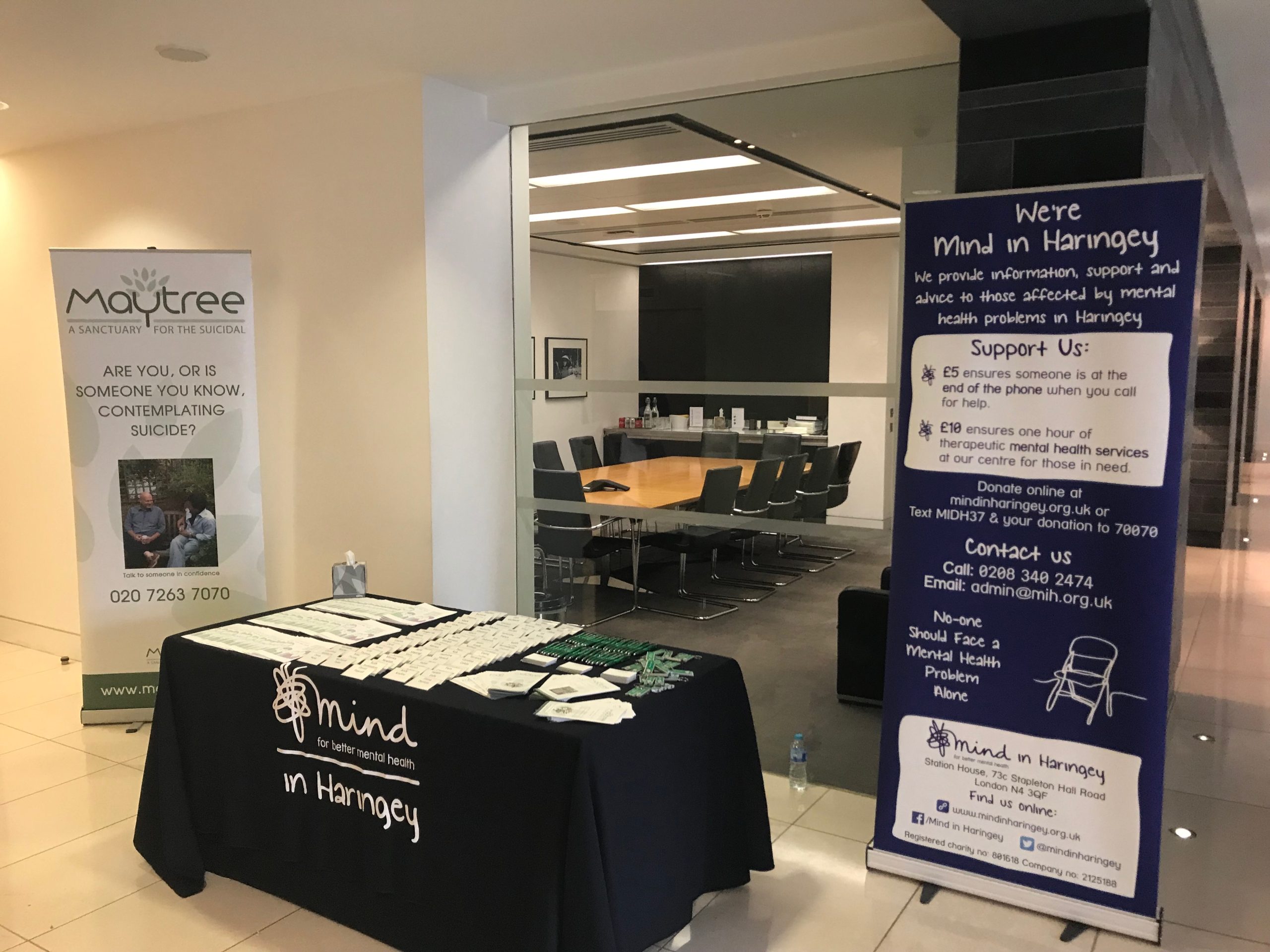 For anyone affected by suicide, please contact Mind in Haringey on 020 8340 2474 or Maytree on 020 7263 7070, and for more information please visit: mind.org.uk/information-support/types-of-mental-health-problems/suicidal-feelings/#.W5p-CaZKgdU
Reference
<1> Office for National Statistics (2015) Suicides in the United Kingdom, 2013 Registrations – ONS. [online] available at: ons.gov.uk/ons/rel/subnational-health4/suicides-in-the-united… [accessed 25 Aug 2015].
Where next?  Hear one individuals' account on how they coped with anxiety HERE