Part 1 – Inspirational client from Qatar 
For many fit pros, their most memorable moments are derived from witnessing their clients conquer the near-impossible, exceed expectations and continue to learn and develop their fitness ability. Meet Doha resident Karen Porter, who shares with Olivia Hubbard her account of training one royal Qatari woman to climb Everest and how a single photograph kick-started the journey.
By royal appointment
For mother and FitPro member Karen Porter, being approached by a new client is a regular occurrence and an element of her job by which she nurtures her pools of talent. Then one day, quite unexpectedly, a member of the royal family in Qatar approached her to accelerate her fitness knowledge and conquer long-term goals, creating lasting memories.
"My new client was a young Qatari woman called Reem from within the royal family and we discussed goals, aspirations, current fitness levels and training programmes," begins Porter.
So, where did it all begin? Porter and Reem planned out long-term goals together, which included increased body strength and muscle tone, reduction in body fat and an overall increase in fitness levels.
 "Little did I know at the time of meeting her what an incredible journey I was about to be an essential part of."
The scene is set
"My client is an incredible woman who has grown up in Qatar, travelled extensively and even gained her master's in law in the UK.

"She is well educated, as well as traditional and, like many people I have trained over the years, she was looking to feel better in herself and improve her general state of being."
Then there was 'that photograph'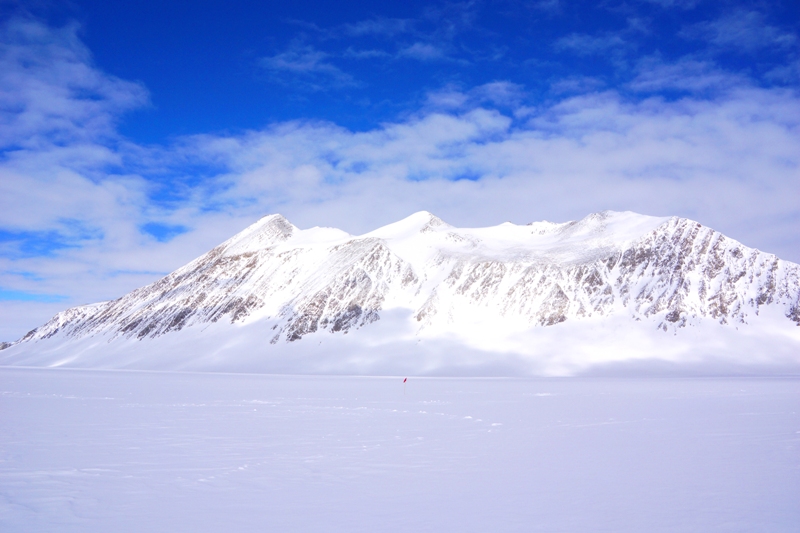 After around five months of empowered training, consistently working together to achieve many of Reem's short-term goals, something was about to change. Inspiring visuals by a news cameraman from the heart and hype of the Antarctic marathon managed to jog into the palms of the royal: sun springs off the top of a distant snowy peak, as the rocky surfaces mirror solitude and aspiration. A clear signifier of what was to come, Porter handed over the image to Reem, who was fired with determination.
Changing the goalposts
Back on Qatar soil after a Christmas break in England, Porter was informed of Reem's targets:  "Karen, good news, I have a new goal!"
"I agreed it was time to set some new targets to reach. To my astonishment, she said, 'I want to climb to the Everest base camp. Do you think I can do it?'"
Porter was struck by the "sheer determination of this young woman". Describing her goal as "terrific", Porter notes that she was "overwhelmed" and "excited" to be part of Reem's expedition journey. Offering her client her full support and confidence, Porter got behind Reem's ambitious decision to tackle the climb and vowed to do all she possibly could to help make Reem's journey a success.
On the map
The Everest base camp trek on the south side is one of the most popular trekking routes in the Himalayas and is visited by thousands of trekkers each year. Trekkers usually fly from Kathmandu to Lukla to save time and energy before beginning the morning trek to the base camp. Everest base camp is located in the Khumbu Valley in Nepal, surrounded by the Sagarmatha National Park. Once trekkers arrive in the Khumbu region, they are advised that their adventure has just begun – travelling is by foot due to the absence of roads in the area. Africa's highest summit, Kilimanjaro, is considered the tallest freestanding mountain in the world, rising 15,100 feet (4,600 metres) from the base to the summit.
Considerations?
"I considered her situation, her safety and her current fitness levels. Reem had a good level of fitness, covering a strong aerobic ability and good strength and conditioning, which was a great foundation."
An obstacle in itself was, in fact, Qatar. Imagine the completely flat landscape and, for much of the year, an intense heat, making for challenging training conditions when preparing for a cold climb. Then factor in the time restrictions in order to complete training.
"It was January and the climb was at the end of March, so we had just three months to be physically and mentally fit. It would be tight but I thought we could do it, so I set about devising our schedule."
Clearly not your average marathon event, Porter needed to devise a training strategy that would prepare Reem as much as possible for a genuine mountainous climb. Having previously worked at the Reebok Sports Club in London, Porter had experience of the climbing wall; however, "the reality is that a great deal of preparation and physical output has to be achieved in order to complete such a goal."
Click here to explore Reem's training schedule …