Despite group cycling plummeting out of the top 20 in the Fitness Trends Survey of 2015, it hasn't prevented the opening of boutique cycle studios across the capital. Wishing to find out if the group cycling hype still exists, Olivia Hubbard and Dawn Tuckwell hopped onto their studio saddles in search of that show-stopping instructor and fail-safe formula to get even the less-enthused pulses racing.
BOOM Cycle
Let me hear you say "BOOM"
Unique selling point
A rave on a bike, that's BOOM Cycle. Fantastic tunes, a pumping funktion sound system and mood lighting, combined with instructors with so much energy you wish you could package some up and take it home with you for later.
What gets a tick
The instructors are all so enthusiastic and create such a feel-good vibe that you always leave completely buzzing. The occasional live DJ classes always fill up fast, as do the themed rides. Being able to book a class online and pick your own bike in advance is a real bonus, plus you can hire shoes.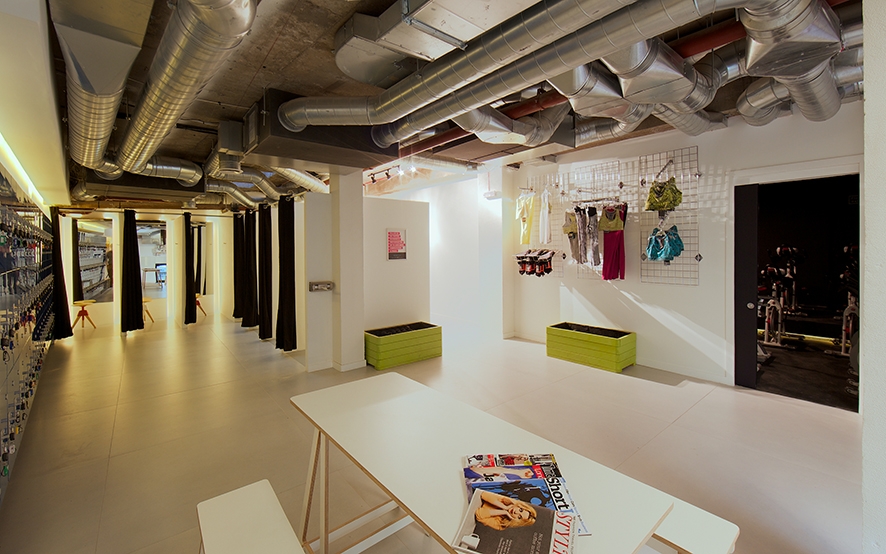 What could be tweaked
Shorter lunchtime classes with more frequency and more weekend classes for those who don't live too far away.
Steal their style and set up your own
You need a serious sound system and instructors with real personality and talent. BOOM Cycle has a strong identity – know who you are and who your audience is.
Athlete Lab
Getting bike serious 
Unique selling point
Athlete Lab has specially designed bikes, called Adjustabikes, which are made exclusively for Athlete Lab by Powerwatts, a company that developed the training hardware for Olympic athletes. Athlete Lab also provides an impressive array of data and performance information for each rider, which is sent to them post-ride.
What gets a tick
The bikes are absolutely authentic and their specially designed rides appeal to the serious cyclist. Rides include endurance, sprint intervals, HIIT, five-minute intervals and Ironman triathlon training and the approach is very personal with every ride being tailored to the individual rider's ability using a functional threshold power test.
What could be tweaked
Athlete Lab is for the dedicated cyclist who is self-motivated and wants to train in a sports performance environment. This approach lacks a little personality and will struggle to engage anyone who's not committed to cycling or triathlon training.
Steal their style and set up your own
This is aimed at sports performance, not fitness customers, so the technology and authenticity of the kit is key.
GrooveCycle
Just call me Ibiza
Unique selling point
Sarah-Jane Aboboto developed GrooveCycle through her passion for music, dance and fitness. It's a full-body workout, focusing on arms and core. An addition to the workout is the weights section, which helps give your arms an extra challenge.
What gets a tick
The experienced danced-based instructor has danced with the likes of Kylie Minogue and was even dance captain at the London 2012 Olympics opening and closing ceremonies.
What could be tweaked
The constant press-ups and arm punching did distance the experience from the technical nature of what a group cycle class should consist of. There was also a diverse range of ability; at times, it felt possible to be left behind due to the quick change of pace and dance moves.
Steal their style and set up your own
You will need to carefully choreograph an uplifting workout to the freshest music. Your own fitness level needs to be sky high as your voice sings to the customers at times and you're targeting a niche audience.
MOSSA R30
Distinctive programming 
Unique selling point
The MOSSA R30 class holds the motto of 'Everyone finishes first' and is a pre-choreographed 30-minute programme. Choreographed to expertly produced cover music, instructors pay no PPL licence fee to use their packages. Clients burn calories, improve muscular endurance and build cardio fitness as they ride with surges, short intervals, power and end in a rush. Don't miss MOSSA UK classes coming soon!
What gets a tick
All the benefits of authentic interval training are moulded with the positives of group dynamics. In the words of MOSSA 'Everyone finishes first'!
What could be tweaked
Although the music is extremely motivating, the choices are not always known across the pond!
Steal their style and set up your own
This class is aimed at getting the most from just 30 minutes. All key elements of a group cycle need to be incorporated without hindering the time spent warming up.
Group Cycle
Bankside ride
Unique selling point
This class aims to be as 'cycle based' as possible; you certainly won't find any brightly coloured weights or clapping women here. The main goal for instructor James Dean is to increase your cardiovascular endurance, speed, leg strength and muscular endurance.
What gets a tick
It's ideal if you're after a technically minded instructor and encouragement countdowns, with the aim of increasing your endurance power and cycling performance.
What could be tweaked
It would be great to attend the session on a week-by-week basis. The gym membership element of the club could restrict certain individuals' enjoyment of the independent nature of this session.
Steal their style and set up your own
You will need to focus on the technicality of group cycling and branding your business. With some clubs offering just a couple of slots a week, you need to ensure that you know your stuff, keeping those classes full and clients coming back.
Boutique Psycle
Pretty pedals 
Unique selling point
Stylish is one word to describe this central London boutique studio. Customers are handed cleated cycling shoes, claimed to not only engage hamstrings and glutes but also to allow you to ride out of the saddle at a higher cadence. The class also involves the use of weights and press-ups. Post-workout, organic shower products and fluffy towels get a stamp of approval.
What gets a tick
It's great if you're after a boutique experience that doesn't require membership. You can buy tokens for your sessions and choose from 17 instructors – all with varying teaching styles, class ability levels and fitness backgrounds.
What could be tweaked
Perhaps, just perhaps, this boutique needs to evaluate its use of weights in the workout; should there be an alternative option for those people who don't wish to use weights?
Steal their style and set up your own
Boutique Psycle is as much about the style experience as the workout – if you want to replicate this, you'll need to match technical expertise with top-end investment in your studio design.
London Field's Fitness Studio, Hackney
Urban chic
Unique selling point
Electric. Shabby chic meets group cycling in energetic, handwritten classes that combine hill climbs, hill sprints, strength and speed work. A good choice of modern house/electronic music sets the tone for a hearty workout, with visualisation techniques to encourage participants. If you want to sit back and relax to 90s tunes, you've got your foot on the wrong pedal.
What gets a tick
A highly energised instructor who has completed a vast array of triathlons across the UK.
What could be tweaked
Bring a towel! The studio warms up when the class gets going!
Steal their style and set up your own
You will need to have a programmed slot at a fitness studio and use your exceptional organisation skills to plan ahead for your weekly classes. Your own fitness experience needs to be second to none, as you cater for a wide range of fitness abilities.
To read an exclusive interview with Cyclo-Cross champion Helen Wyman on mental preparation and talking dutch, click here