The shadow secretary of state for health Andy Burnham and Professor Kevin Fenton, director of health and well-being at Public Health England, will deliver headline speeches on Thursday 13 November at the ukactive National Summit.
Inactivity tackled by ukactive
The summit, Steps to Solving Inactivity, will deliver an agenda focused on defining the tangible next steps in the battle against inactivity. Comment and discussion will be given, as some of the top decision makers in government, public health and physical activity gather to take note.
Managing director of public affairs at Ipsos MORI, Bobby Duffy, will also join the keynote line-up to outline the consumer context for public perceptions and behaviour towards physical activity in the UK. The summit is said to attract more than 400 senior influencers and will be chaired by Guardian and Observer health correspondent Denis Campbell.
David Stalker, CEO of ukactive, said, "This summit is the pinnacle of 12 months' work moving the conversation on physical activity to the top of the government's health agenda."
Andy Burnham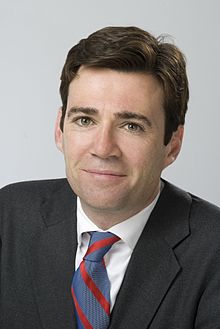 Burnham will offer delegates an insight into Labour's health plans and manifesto, with an emphasis on how his party intends to shape its policies to incorporate physical activity ahead of the 2015 general election and beyond.
Professor talk
An overview of Public Health England's Physical Activity Framework will be delivered by Professor Fenton.
The professor will touch on how this will influence the delivery of national health and well-being programmes. Prominence will be placed on health and well-being programmes that are administrated through and by the NHS as well as local authorities.
In addition to key insights into the future of national physical activity and policies, the summit offers evidence-based interventions and targets research into inactive workplace environments in the UK.
The event is essential for anyone with an interest in physical activity and public health.
For more information, contact the ukactive marketing and communications team: syreetaclarke@ukactive.org.uk / 0207 400 8616 or jonwiffen@ukactive.org.uk / 0207 400 8638
For more information into the forthcoming ukactive National Summit, please visit: http://www.ukactive.com/events/forthcoming-events/summit-2014