Stuart Wilkinson of Sound Dynamics Ltd gives top tips for running online fitness classes on Zoom.
So, it's a good two and a half years since the fitness industry went Zoom crazy with online fitness classes. In a strange way, I actually remember it quite fondly. People were Zooming around all over the place without a clue what was going on. We were doing the same here at SDHQ: "Can you hear me?" "I can hear you! Can you hear me?!" We got there quick though and I'm proud to say we went on to help ensure the vast majority of instructors got their online fitness classes working really well. I'm also proud of all the instructors who had the patience and dedication to work with the situation and eventually win in the end.
Jumping forward, there are lots of instructors continuing to teach online fitness classes. There are also a lot doing hybrid-style classes – teaching normal face-to-face classes and Zooming live at the same time. Yeah, that's right, you can Zoom, face-to-face and do both simultaneously! Clever, eh.
We also still have an influx of online instructor newbies wanting to start Zooming for the first time. Even more so with the winter months approaching. Some instructors feel they have missed out over the last few years and don't want to miss out any longer. Bearing all this in mind, I thought it was time to share a few tips to the newbies, along with a few reminders to the more experienced onliners. Experienced users first …
OK, so possibly the main tripper-upper is the fact that Zoom, Teams and other communication platforms do perform updates. Your laptop might also do the same. Sometimes they tell you, but sometimes they sneakily do it without you knowing. Call me sceptical, but I reckon they might even work together purposefully to have a laugh at your expense! When an update happens, it can change certain options back to 'standard factory settings', which can completely mess everything up. Those settings you went through when first using your kit to get everything working in tandem have now decided to do a big reset. As you're not aware of this, you are left standing in front of your online participants with your headset on ready to go, while they're looking back at you waving their arms around and signing that they can't hear anything! This usually leads to us receiving a panicked phone call saying, "Please help! My headset and mixer aren't working!" As we quickly run through the Zoom and laptop options, we can see what the problem is. A few quick changes ensure everything is back up and working fine.
And, for the beginners or instructors thinking of trying online fitness classes, I think the best thing to do is link these two little videos we made to get everything set up from scratch. These will help beginners who are setting up for the first time, and also help remind experienced users and those who have suffered from the common update issue above.
Check out Sound Dynamic's helpful videos to help you teaching online on Zoom.
One video is titled How to Use Your MMX Online Mixer and the other is Your Zoom and Laptop Online Audio Settings. Please see both videos below:
How to use your MMX Online Mixer
Your Zoom and Laptop Online Audio Settings
And here's a few 'remembers' when teaching online:
Remember to use really good batteries in your microphone bodypack transmitter.
Remember that 'normal' batteries from 'normal' shops can sometimes be a little dodgy due to them sitting in warehouses for months on end. I'd highly recommend the Procell Intense batteries as they're specifically designed for headset mic system-type use. You can search for these at sound-dynamics.co.uk if you like. Just search 'Procell Intense'.
Be prepared to replace your batteries on a regular basis, as your headset works hard in your classes and batteries can quickly drain.
And, lastly, we're here to help with all your fitness audio visual requirements and have a dedicated support team on hand for set-up advice. Call 01773 828486 or email support@sound-dynamics.co.uk
Hey, did you know our standard insurance cover covers you to teach online? Go check it out.
A little bit about Stuart…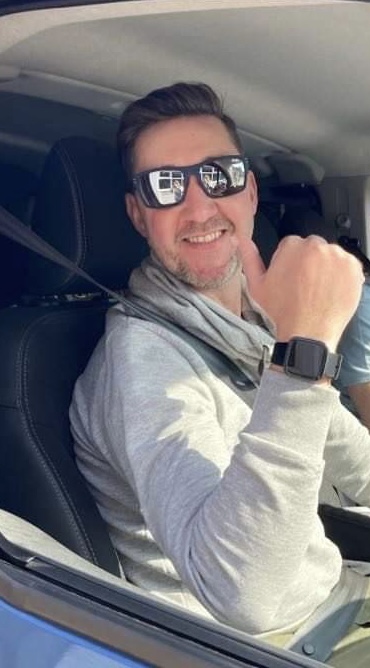 Stuart Wilkinson, Owner and Managing Director of Sound Dynamics Ltd. Experienced audio visual specialist working within the health and leisure industry. Myself and the Sound Dynamics team pride ourselves on listening and tailoring products and packages to suit fitness professionals, health clubs and fitness chains throughout the UK.