Our client handouts are full of useful information on a range of conditions, products and workouts. So, what is the best time of day to do your workouts based on your fitness goals?
Using the latest science on muscle clocks, the natural changes that occur to your body during each day and their timing, Dr Amy Ashmore breaks down the best time of day to do your workouts based on your goals.
What's the best time to train? DOWNLOAD IT, READ IT AND SHARE IT.

TO DOWNLOAD THE FULL PDF CLICK HERE.
Amy has recently created a new course for FitPro – so you can take your knowledge further. Check out Rest and Recovery – How to maximise fitness results using strategic rest intervals now. 
Author Bio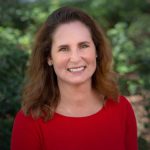 Amy Ashmore holds a Ph.D. in Kinesiology from the University of Texas at Austin. She is the author of Timing Resistance Training (Human Kinetics, 2020), dozens of articles, blogs, and training and continuing education programs recognized by National Strength & Conditioning Association (NSCA), American Council on Exercise (ACE), American College of Sports Medicine (ACSM), Board of Certification (BOC), and all State Boards of Physical Therapy. Amy is former Sports Sciences faculty at Florida State University and the former Program Director for Sports Sciences at the American Military University. She lives in Las Vegas, Nevada.