Want to be in with a chance to win some great prizes? With this giveaway, you'll be equipped with the best equipment and knowledge to deliver superb coaching sessions and fuelled to train with some delicious meals.
1x The Language of coaching (RRP: £31)

Try to recall the best coach you've ever had. Consider what differentiated them from other coaches: what made them so effective? Was it their knowledge and programming, or did it come down to the way they communicated with you and the way they made you feel? While the former is critical, it is a coach's words that set them apart from the rest. The Language of Coaching focuses on the impact that communication has on an individual's ability to learn and perform a movement. Written by performance coach Nick Winkelman, the book examines how instruction, feedback and cueing can significantly affect training outcomes. Grounded in motor learning and the science of attentional focus, Winkelman takes you on a journey, guiding you through practical coaching frameworks that will help you adapt your language to the learning needs of those you support.
For further information on this book, please visit www.thelanguageofcoaching.com
Click HERE to enter
2x ViPR 2Kg (RRP: £109.20)

Standing slightly smaller in stature than other ViPR™ models, the 2kg TPE ViPR holds its own sense of authority and power. Like its larger companions, the 2kg ViPR allows people to begin realizing their full potential for daily motion through Loaded Movement Training.
This product enables an even lower entry point to ViPR for all ages and market segments. Now, twisting, lunging, tilting, shifting and rotating are even easier than ever before!
For further information on this piece of equipment, please visit www.viprfit.com
Click HERE to enter one of the two ViPR 2Kg on offer
1x Pot O Gold Taster Bundle (RRP: £30)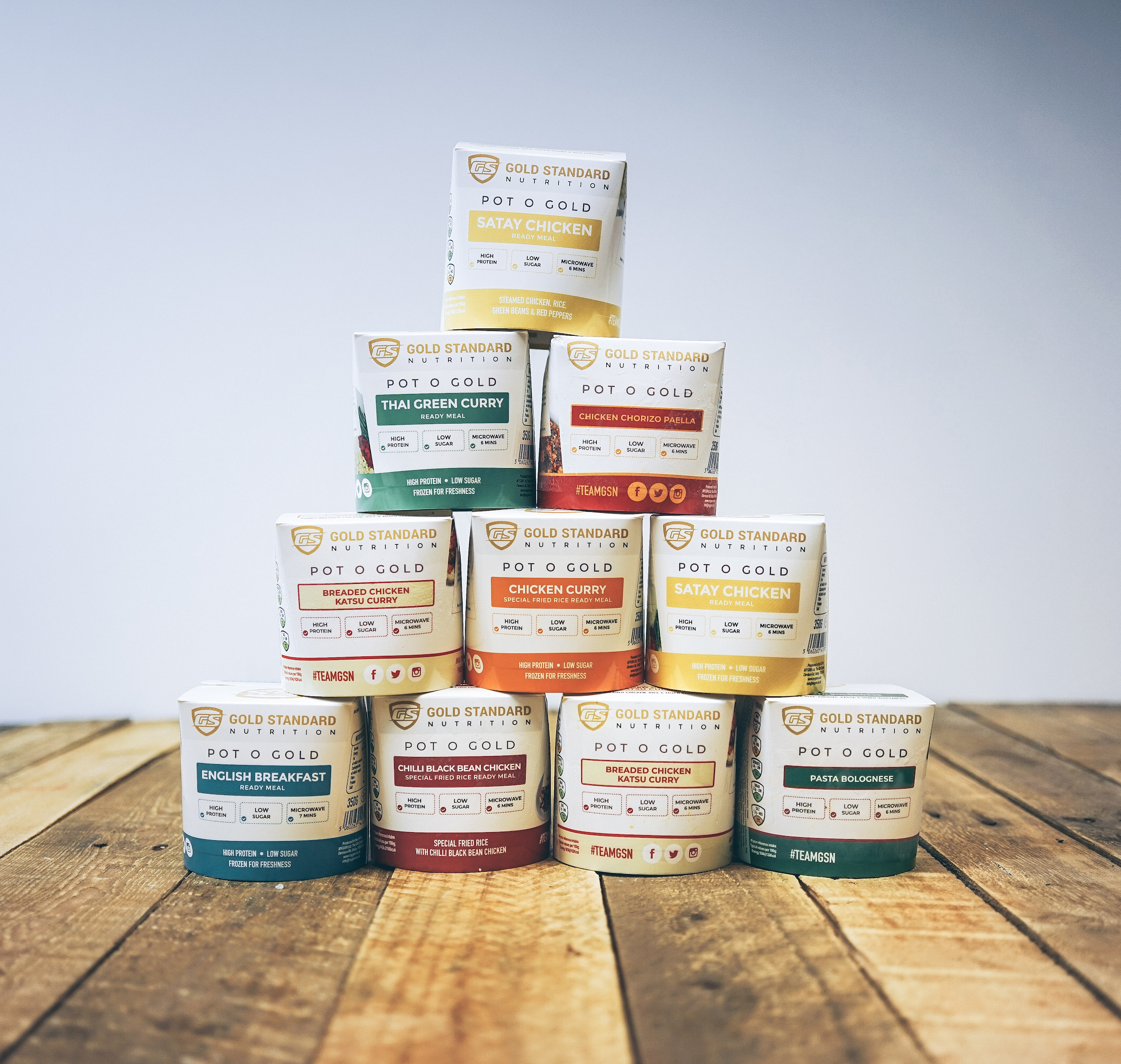 Meet Gold Standard Nutrition, the Yorkshire-based, healthy, frozen high-protein meal company that makes eating well convenient and affordable.
Gold Standard Nutrition started up in 2012 and, over the last eight years, we have developed into one of the UK's leading frozen health food brands. You will find us stocked in over 250 gyms and supplement shops across the country, as well as on Morrisons.com and mygsn.co.uk
We wanted to create the ultimate frozen high-protein ready meal – something you could prepare in a matter of minutes that wasn't full of carbohydrates, sugars, preservatives and other additives usually associated with ready meals. Introducing 'the Pot O Gold' – a microwavable, high-protein, low-sugar ready meal that you can keep in your freezer for 12+ months but is ready to eat in just six minutes!
Ideal for those needing to eat in a hurry and with little time to prepare a healthy meal.
Join GSN on a journey of delicious, convenient and healthy frozen food!
For further information on this product, please visit www.mygsn.co.uk
Click HERE to enter