Our handouts are full of useful information on a range of conditions, products and workouts.
This time, thanks to Marcelle Malan, author of our bestselling 'Exercise Strategy for Perimenopause to Post Menopause'  we look at strength training in perimenopause and menopause. It seems like the perfect time to share it with you all during Menopause Awareness Month.
Download it, read it and share it.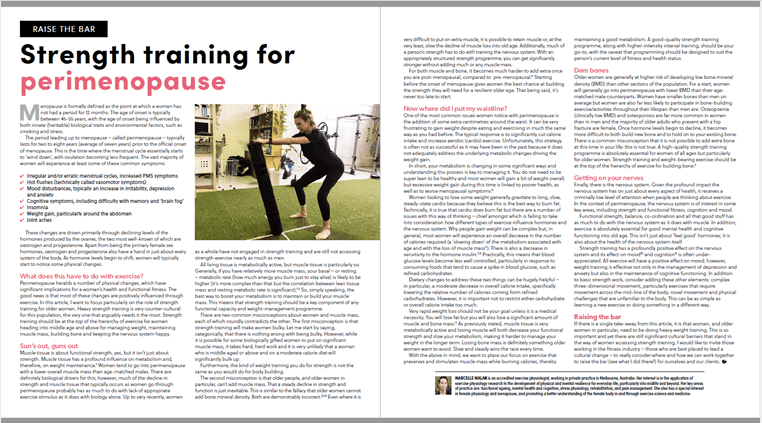 To download the full PDF CLICK HERE