We chat to rugby player Peter Stringer about still playing professionally at the age of 40 and how he's in better shape now than he was in his 20s.
FitPro: You said you're in 'better shape now than you were 15 years ago'. What factors would you say have contributed to this?
Peter Stringer: Being in a privileged position with a job I love doing, physical conditioning is something that has become a constant in my life. I am someone who would live with regrets if I didn't give myself the best possible opportunity to play at the highest level for as long as I could. As you approach an age where most guys finish playing, I wanted to keep going and I attribute it to many areas, including correct nutrition, extra training sessions and good sleeping habits.
FP: Which other sporting athletes do you admire who follow your 'age is no barrier' mantra?
PS: Roger Federer is someone who I have a huge amount of admiration and respect for. To be at the very top of his game for so many years at his age is remarkable. He recently became the oldest world number one of all time – a true inspiration.
FP: Which strength and conditioning exercises have been pivotal to your training programme?
PS: For me and the position I play in, it involves a lot of rotation when passing from a crouched position, so a strong core is a necessity and a key factor when it comes to longevity in the game. Compound lifts like deadlifts and squats contribute to developing this. From a conditioning point of view, a very good aerobic capacity is important, as well as anaerobic conditioning, so integrating some longer steady-state running with shorter multi-directional shuttles helps my game. My three favourite exercises are lateral squat, bench press and deadlifts.
FP: Are there any fitness classes/sports you have tried that have taken you out of your comfort zone?
PS: Because our training schedule is so intense, it doesn't give us too many opportunities to participate in other sports; when we have a day off, it's important to recover properly for the next day. However, I would like to try out CrossFit and I do enjoy five-a-side football when we have a few days off.
FP: How strict are you at fulfilling your fitness goals and what advice would you offer instructors when coaching a client who is hard on themselves when they don't reach their goals?
PS: I am very strict when it comes to my fitness goals. It is my job to be as fit as I can and, beyond that, it is now a lifestyle choice for me, so I try to be as healthy as I can, as well as being in good physical condition. I would advise an instructor firstly to be compassionate, as it is not a race and some people just take longer to get there than others. They should take a step away from the training they are doing and introduce a different set of drills/exercises to re-energise their client and bring in an element of fun to their training.
FP: What would be your advice to instructors who may be daunted at the prospect of ageing and are unsure about whether to continue teaching?
PS: With age comes more experience. I have learned that in my career. If it is something you love doing, then age should not be a factor. There is no reason why you cannot continue to be in great physical shape and inspire your clients.
FP: What do you think makes a great coach?
PS: A coach needs to be knowledgeable about what they are teaching in order to captivate the minds of their players/clients. One of the things I have found very empowering is when coaches ask you for suggestions and ideas of solutions to certain scenarios on the pitch. They will try to coax the answer out of guys and, in turn, give the players a sense of achievement when they provide the correct answer.
FP: What is your fondest memory of your playing career so far and the most memorable comment from a player or fan?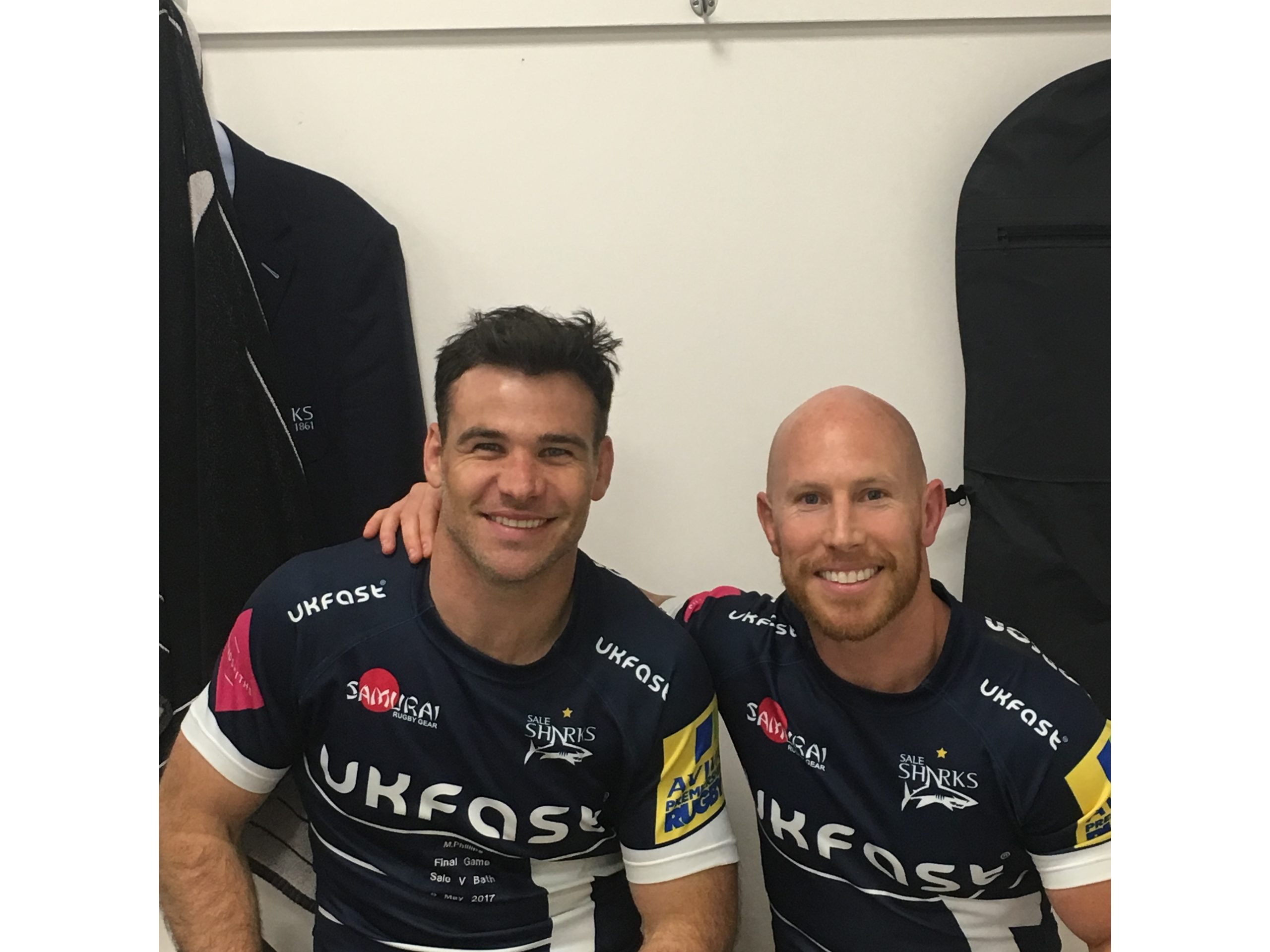 PS: Winning the European Cup in 2006 with Munster. Having come so close on a number of occasions in previous years, to win it then was an incredibly special feeling. One of my teammate's grandmother used say to me, "I just love you – you are like a rat up a drainpipe."
FP: Tell us about the biggest challenge you have had to overcome in your career?
PS: Rugby is a very physical game and the guys are only getting bigger and stronger. I am very small for playing professional rugby and I went through some tough years when I was younger, when it was suggested by my parents if I wanted to go on a course of growth hormone treatment. I was always happy with who I was, so this was something I really didn't want to do. After many conversations with my parents, they were satisfied for me not to have the treatment, as long as I was happy. At the end of the day, they were only looking out for me.
FP: Do you use any techniques to help with mindset preparation before a game and how do you switch off from the competitive nature of rugby?
PS: I will visualise all the plays we have practised during the week and my specific role in each one of them. Mental rehearsal has been a great tool for me over the years. I enjoy the simple things of just spending time with family and friends and, since the arrival of my baby son, my time is well and truly occupied with him.
FP: Do you think there have been positive developments in getting more children playing rugby?
In Ireland, there is a tremendous focus on encouraging kids to take up rugby from an early age. The Irish Rugby Football Union (IRFU) employs development officers to travel the country, introducing the game and its core skills to kids who would not have played before. As professional players, we are always going to local schools and clubs to help out with training and I understand the importance of being a good role model and giving my time to help children learn about the game.
Where to next? Be inspired to do some fundraising through fitness.