Mission Impossible?
Have you always wanted to do a full pull up? Do you feel like it's the impossible mission? We assure you it's totally achievable and Stephen has helped many people achieve that goal. All that's needed is a good plan and consistent effort over the coming weeks to get your chin above the bar for the very first time.
A little bit about Stephen Tongue….. Stephen is a Fitness Coach who has been motivating people for over 15 years. Stephen has worked with celebrities, professional athletes and even royalty but finds changing the lives of everyday people brings him the most satisfaction. Based in Nottingham Stephen has written and produced content for a variety of magazines and websites, today he is going to share with us some thought processes and tools he uses to keep his clients motivated and on the path to success.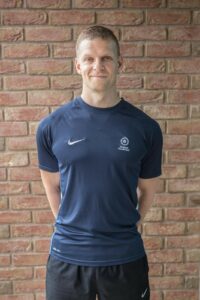 What's next? How about giving the headstand a go with Rachel Watson?
And how about signing up for our bi-weekly newsletter to see more of this kind of thing? Sign up here: https://fitprouk.lpages.co/newsletter-sign-up/